Happy Third Blogiversary to PrairieWifeInHeels.com #giveaway
Posted October 12, 2016 by Prairie Wife - 31 comments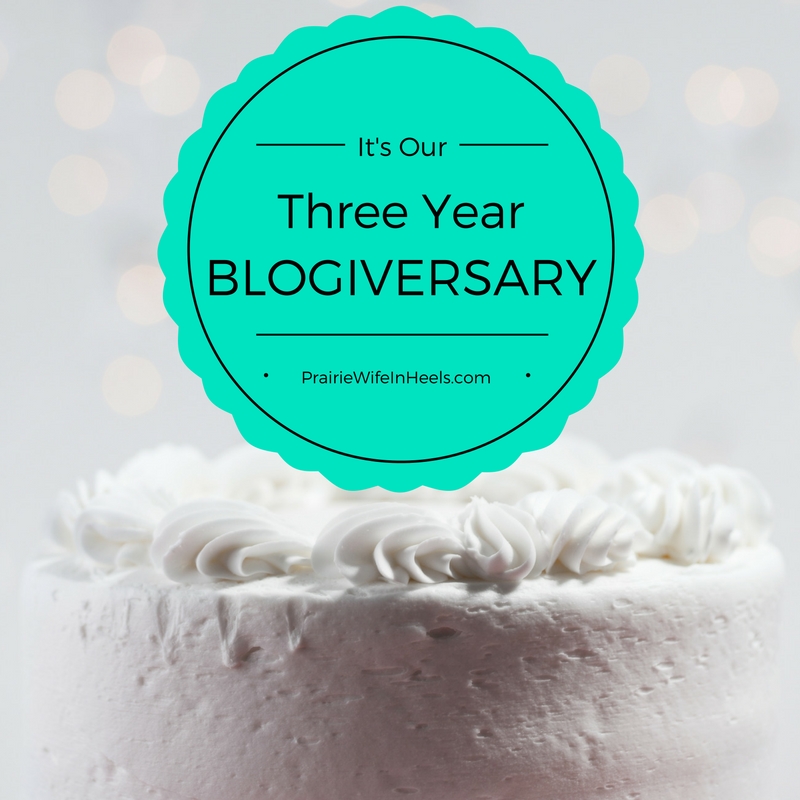 It's our third blogiversary (yup you can google it, it's a real thing) and I can't believe how much things have changed.
When I first started Cowboy C was a Cowbaby and LittleMissH was still a dream.
Our first post was Get Ready in Less than 5 Minutes…and set the tone for what we wanted to accomplish…
"To offer support to other women (and their families) through humorous, honest and heartfelt blog posts about our experiences. We want to encourage others to lead their lives with grit and grace so they can discover the "Prairie Wife" within."
PrairieWifeInHeels.com has offered my family and I so many amazing opportunities. This last year it's allowed me to supplement my income, helped me to reflect and grow as a woman, wife and mother, and I've interviewed women who's stories are nothing short of phenomenal!
As the years have passed I've learned so much.
I could write a billion posts about the ups and downs of blogging, and what I've learned from my mistakes!
I have yet to figure out the magic formula, some posts have 100's of shares (or in the case of our Honey I'm Good video thousands) and sometimes we go a week with no comments on any of our posts.
In the end, I've learned that going back to our mission statement will always help me to reach our readers.
Making the choice to share my preventive mastectomy journey this year was a hard one. Sharing the emotions and pain and putting pictures of my mutilated and healing body on the internet has been hard…so hard. But, the dozens of email's I've received from women thanking me for my honesty, saying my posts gave them strength to make the right choice for their family…it makes it all worth it.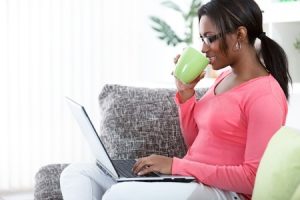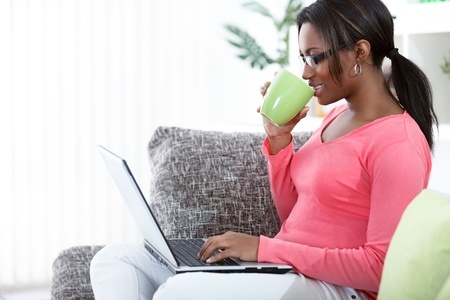 We have posts with advice on parenting and fashion, tales about a city girl living on the Wyoming Prairie and living life out west, interviews and book reviews …
Just like most clothes, our blog isn't one size fits all! Not every post strikes a chord with all of our readers. But, I think that even when our readers disagree with us they still leave our blog feeling supported rather than attacked, hopeful and empowered rather than ridiculed, and positive they will make the right choices for their family.
We've made some tweaks to our blog in the last year.
Fewer recipes (there are so many amazing blogs that are dedicated to food that do it so much better than we can), and more time in-between Prairie Wife of the Week interviews. We've introduced another frequent guest blogger WyoSal and done some great guest posts with a few Wyoming bloggers I've come to know (to my great benefit). I'm sure you've also noticed that we also have more giveaways (wahoo free stuff) and coupon codes (wahoo saving money) to help make it easier for you to purchase products we love!
I can't wait to see what this next year brings not only for the blog but, for you our readers, and for my family and I.
Cheers to another year of great blog posts, fab comments from our readers, and adventure, fun, health and happiness for us all!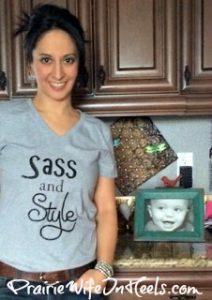 To show our appreciation to our readers we are picking two winners to receive some of their very own Prairie Wife gear! We have t-shirts (look at this past Prairie Wife of the Week in her sass and style shirt), hoodies and even shirts for your Cowkids! They come in fitted and relaxed styles, as well as sizes S-XXL.
All you have to do is comment below with what you love about PrairieWifeInHeels.com OR what you'd like to see more or less of. Let us know what YOU our readers want! You can earn more points by following us on social media.
We will pick TWO winners and they can pick ANY item of Prairie Wife gear they'd like (based on sizes and styles currently available)!
Can't wait to hear what you'd like to see from us!
xoxo Prairie Wife
PS: Keep your eyes open all month for more giveaways and coupon codes, we want to celebrate this blogiversary in a big way!
a Rafflecopter giveaway

Categories: #GiveAways, This and That
Tags: , blogger, blogging, blogiversary, comments, future blog posts, Giveaway, post, readers, three year blogiversary, writing