2015 Prairie Wives of the Year
Posted February 22, 2016 by Prairie Wife -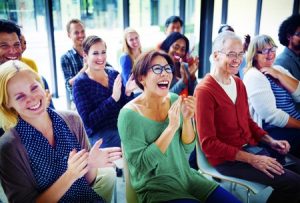 Thanks so much to everyone that voted for our 2015 Prairie Wife of the Year! It was wonderful to read your comments and see what stories really touched you. This year we had a tie for Prairie Wife of the Year. Since I agree with our readers that both of these women are equally amazing in their own ways, I decided to award them both with the honor! Being the nice women they are, they didn't mind sharing. Both of them received their very own Prairie Wife gear and they each took the time to write a little message to our readers.
Introducing our 2015 Prairie Wives of the Year!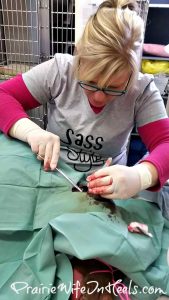 Kenzie Mares is a small town vet with a BIG work ethic.
Prairie wife of the week was awesome, but Prairie wife of the year, is an honor. I love the heart and soul of this blog (and it's writers). I love the sweet camaraderie among these women despite their vast diversity of opinions and backgrounds. I am so excited to know them and be a small part of something BIG. I hope that my story helped another busy working mom or someone who lost their four legged friend. Honestly, the impact of my story was on me! The questions Prairie Wife asked me made me reflect on my own life in a way I never would have otherwise. Thank you again for the honor!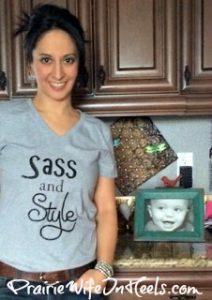 Jacque Lewis shared the story of her son Dalton's battle with Cancer.
It was an incredible experience to share our story with all of you amazing PrairieWifeInHeels.com readers. We will
forever cherish all of the support and encouragement that we have received from everyone who
read our story. I am very thankful that we were asked to share our story because it is a story of
hope and survival. We would like to think that our experience can help those who may be
struggling through similar circumstances to know that they are not alone.
At PrairieWifeInHeels.com our mission is to offer support to other women. When asked about what you love about our blog we heard over and over again that our Prairie Wife of the Week interviews were one of your favorite things. We have some amazing Prairie Wives ready to share their stories with you over the course of the next few months. So, make sure you keep on stopping by! If you know a woman (or man) who has a story you think the world needs to hear please let us know by emailing us at prairiewifeinheels@hotmail.com.
If you want to order your own Sass and Style shirt (women's relaxed fit v-neck, gray with black glitter writing) for just $20 email us your size (S to XXL) and mailing address and we will send you a PayPal invoice and get your Prairie Wife Gear in the mail to you ASAP!
Categories: Prairie Wife of the Week
Tags: , 2015 prairie wife of the year, amazing women, Childhood Cancer, female vets, interviews, motherhood, Prairie Wife of the year, support