Embrace the Chaos #giveaway
Posted February 24, 2016 by Prairie Wife - 49 comments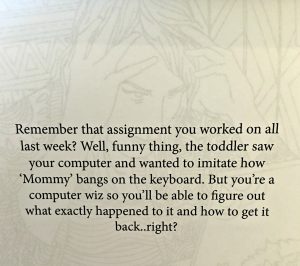 Sometimes you just don't feel like you'll ever get caught up…
I have found myself saying over and over "If I could just….then I would be able to…"
It's been my non stop mantra since January.
"If I could just get more sleep, then I would be able to have energy to exercise more."
"If I could just get a few hours to myself, then I would be able to be more pleasant to be around."
"If I could just find time to purge the closests (and my kids rooms), then I would be able to keep things neater…"
You get what I'm saying, and most of you are probably nodding along with me, right?!
I was venting to TallGirlJ the other day about how I was really far behind on blog posts. I came up with a list of excuses for why I was completely out of wack. From a cranky teething LittleMissH to traveling for doctors appointments, I had some great excuses for why I felt like I was drowning…
Like the amazing woman she is, she heard me out and made sympathetic noises of affirmation.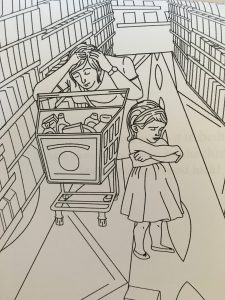 Then she calmly said "I get why you're stressed, you have a ton going on right now but, the blog was supposed to be fun!" I had nothing to say. My feeling weren't hurt or anything, it was just some food for thought. She was right. I started the blog to be fun. Writing is therapy for me, and I love knowing that I can help support others through this blog. It wasn't supposed to be work, and certainly not something to stress about!
We chatted a bit more and then hung up and went on with our day.
I spent some time that night pondering her words and realizing she was right. I had been spending the last two months fighting against everything, trying to make everything happen on my schedule…which of course with a husband that's gone each week, 5 kids, 4 cats, 1 dog, 4 horses, Poncho the Christmas Mule AND a growing blog (not to mention friends I like to see every now and then)…well it's impossible.
I made the decision to embrace the chaos rather than fight it. To take my chances to be productive and work the hell out of them, and not be so pissed when things weren't going according to my schedule.
Guess what? It's working!
I'm happier and more relaxed.
I've been spending more quality time with the Cowkids and The Cowboy, rather than pushing them to the side while I rush around playing catch up.
And…surprise…I've been getting caught up! I'm ahead on the blog and I've been finding time to exercise three times a week. We moved the Cowkids to new rooms this last weekend and after this week my whole house will have been purged and given a much needed deep cleaning.
Is this the first time I've gone through this pattern of fighting the inevitable, and then realizing it's futile?
Nope!
But, I'm just going to enjoy the fact that right now I'm back to moving forward and kicking ass.
My advice to you, embrace the chaos!
As part of our WE LOVE OUR READERS month of giveaways we are giving TWO of our readers the opportunity to win A Day In The Life Of Mom: An adult coloring book for moms. All of the quotes and pictures you've seen throughout this post are from this fabulous coloring book by K.A. Shimmield. Adult coloring books are an amazing way to find a few moments of zen for yourself. There is something therapeutic about sitting with some colored pencils and letting your creativity (or OCD depending on how you prefer to color) flow. A Day In The Life of Mom is not only hilariously true but the amazing pictures are a blast to color. My favorite is the overflowing sink that TallGirlJ and I colored together, the patterns on the cups were so fun!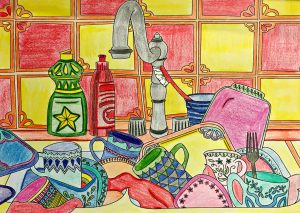 All you have to do to enter to win, is comment below. Let us know what about being a mom makes you want to bang your head against the wall! Earn more points by following us on social media. Please be honest, we will be checking.
Categories: #GiveAways, Life As It Happens, Prairie Life
Tags: