Meet the one who started it all…the creator of PrairieWifeInHeels.com!
Prairie Wife (Cathy Holman) is a city girl from Milwaukee who went country, all for the love of a cowboy.
She now lives in the middle of nowhere Wyoming with five children, two dogs, four horses, a mini mule, a couple of steers and pigs, and a constantly changing number of chickens and cats.
She began PrairieWifeInHeels.com in 2013 to offer support to other women, wives, and mothers.
And now, her message of living a life of grit and grace is for ANYONE.
She shares stories of her "joyfully chaotic" life on the Wyoming prairie both here and across her social media platforms.
On this site, you can find honest (with a bit of humor) posts about creating a life you love, parenting, life in Wyoming, and behind-the-scenes looks at brand development.
Eventually, all this writing led to speaking engagements, regular TV appearances on K2's Good Morning Wyoming, and a weekly radio segment on K2 AM1030. You can now hear Prairie Wife every weekday 6-10 am on the My Country 95.5 Morning Show with Drew and Prairie Wife.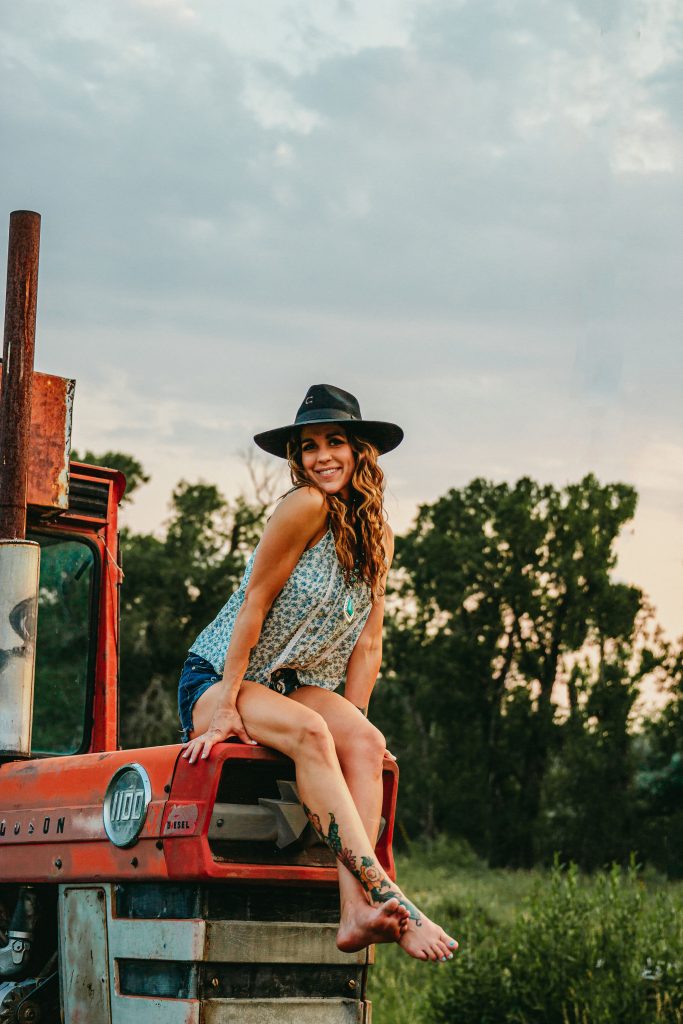 As a media personality, Prairie Wife continues to spread her message of grit and grace through speaking engagements across the state of Wyoming, radio and TV segments, emceeing at events, and developing workshops.
She recently saw a need for social media and business/brand consulting as she began to form partnerships with local businesses and enjoys this new opportunity to give other business owners and creators the tools they need to take their passions to the next level through one-on-one consulting appointments.
Follow this link to learn all the ways we can help you and your business.
#gritandgrace