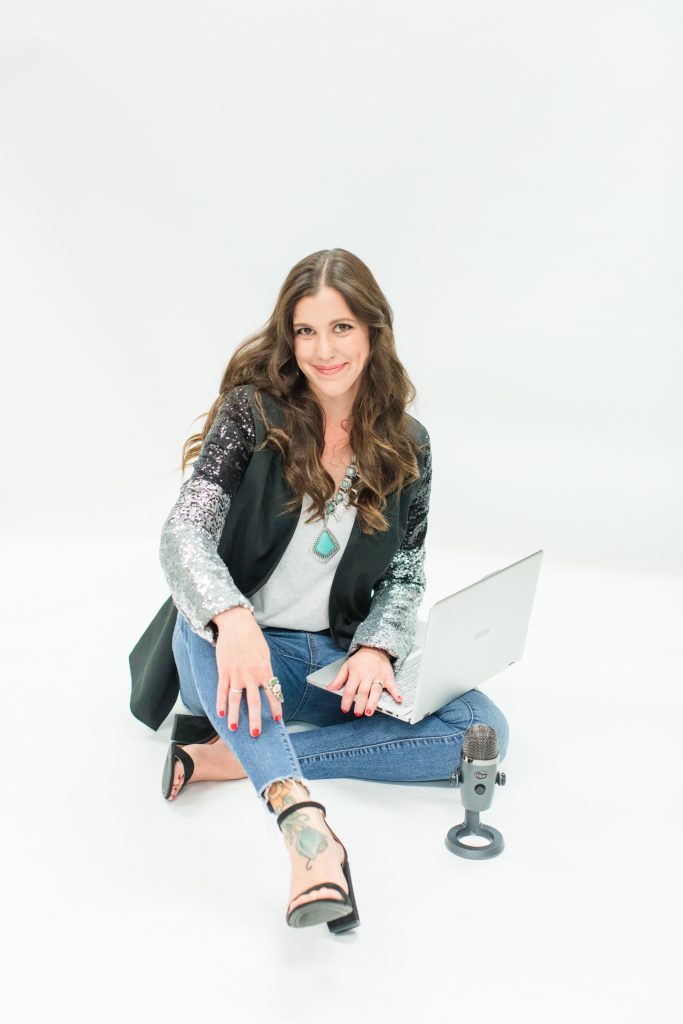 "I invested in a one on one coaching session with Prairie Wife for help with my social media. I was so impressed with her feedback and her genuine willingness to go above my expectations to help me. By applying the things she has taught me I have grown my Instagram not only in followers but I have also improved my content…which has substantially grown my business." Anna McClure, Emersyn&June
PrairieWifeInHeels.com began in 2013 as a way to offer support to women, wives, and mothers so they could lead a life of grit and grace.
What began as a simple blog has turned into SO much more.
From blogger to influencer, TV and radio guest appearances to a 5 days a week FM radio morning show, Live Facebooks to speaking and emceeing in front of hundreds, Prairie Wife has the experience to help you take your business or brand to the next level.
Want to start a blog but you aren't sure what it takes or how to begin?
Prairie Wife can help.
Do you already have a  business but you want to find new creative ways to reach your customers?
Prairie Wife can help.
Overwhelmed with all the options for social media but you aren't sure what you need to do to grow your brand?
Yup, you guessed it, Prairie Wife can help!
Okay, we're done sounding like a cheesy car commercial…
Here's the deal.
Sometimes you just need someone to take all your ideas and turn them into the perfect brand name and mission statement.
Sometimes you just want someone to clearly list out exactly when and what you should post.
Maybe you're trying to monetize your blog but not sure all the ins and outs of forming a collaboration or designing a price list to go along with your services.
Or, sometimes you want someone to simply encourage you and tell you all the things you're doing right, and let you know you have what it takes to get to the next level.
And honestly, I CAN help.
Sometimes we just need someone to sit down and answer our questions, take notes as we share our vision, and then put it all together into an achievable action plan that makes sense.
That's what you'll get in a one-on-one consultation session with me (Prairie Wife).
A 30-minute meeting (in person or via zoom) to let me know your struggles and your goals for the future.
I'll create an easy-to-read, clear, concise action plan to help lead you in the right direction.
Another 30-minute meeting (in person or via zoom) to review the plan and answer any questions or concerns.
Connecting over the next three weeks via email or messaging to ensure you have the support you need.
The cost for this consultation session (which includes TWO consultations, a written action plan, and a follow-up meeting) is $300.
"We sought out Cathy Holman to help us expand, coordinate, and strengthen our social media efforts. Cathy helped me to set up our Instagram account and taught me (patiently) how it worked and what it was all about. She also provided various insights as to best practices and how to best utilize both Instagram and our Facebook accounts.
I found Cathy to be easy to work with, easy to understand, very knowledgeable, thorough in her follow-up conversations, and always willing to answer questions. I especially appreciated her knowledge and experience with our unique market, and her willingness to share it."
-Susan Burk, Community Liaison, Central Wyoming Hospice and Transitions
"Prairie Wife has been helping us with my business' social media for years. She not only helps develop my content but comes up with creative new ways for us to reach out to clients. From custom graphics to coaching us on the best ways to make Live Facebook videos that allow us to connect with our clients, she has definitely helped us to grow our business."
-David Lee Anderson Jr., Rootz Salon
Questions about our consultant services?
Please contact us using our contact form or email us at prairiewifeinheels@hotmail.com
Thanks for stopping by, we look forward to hearing from you!