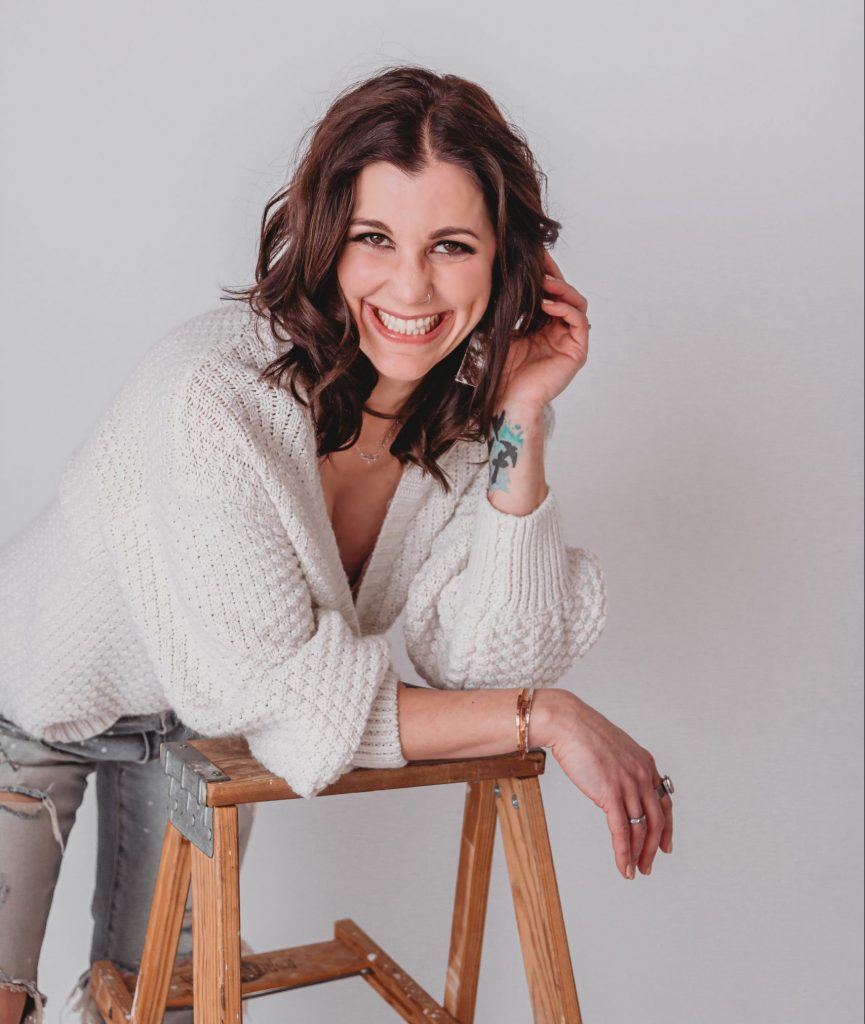 Cathy Holman (Prairie Wife) is the dynamic speaker you need at your next event.
From small-group workshops and breakout sessions to large-group keynote speeches, Cathy knows how to connect with each person in the room. Through inspiring personal stories to practical, real-life advice, your attendees will leave with a fresh perspective on your topic, inspired to use the tools they've been given to grow and change in all the right ways.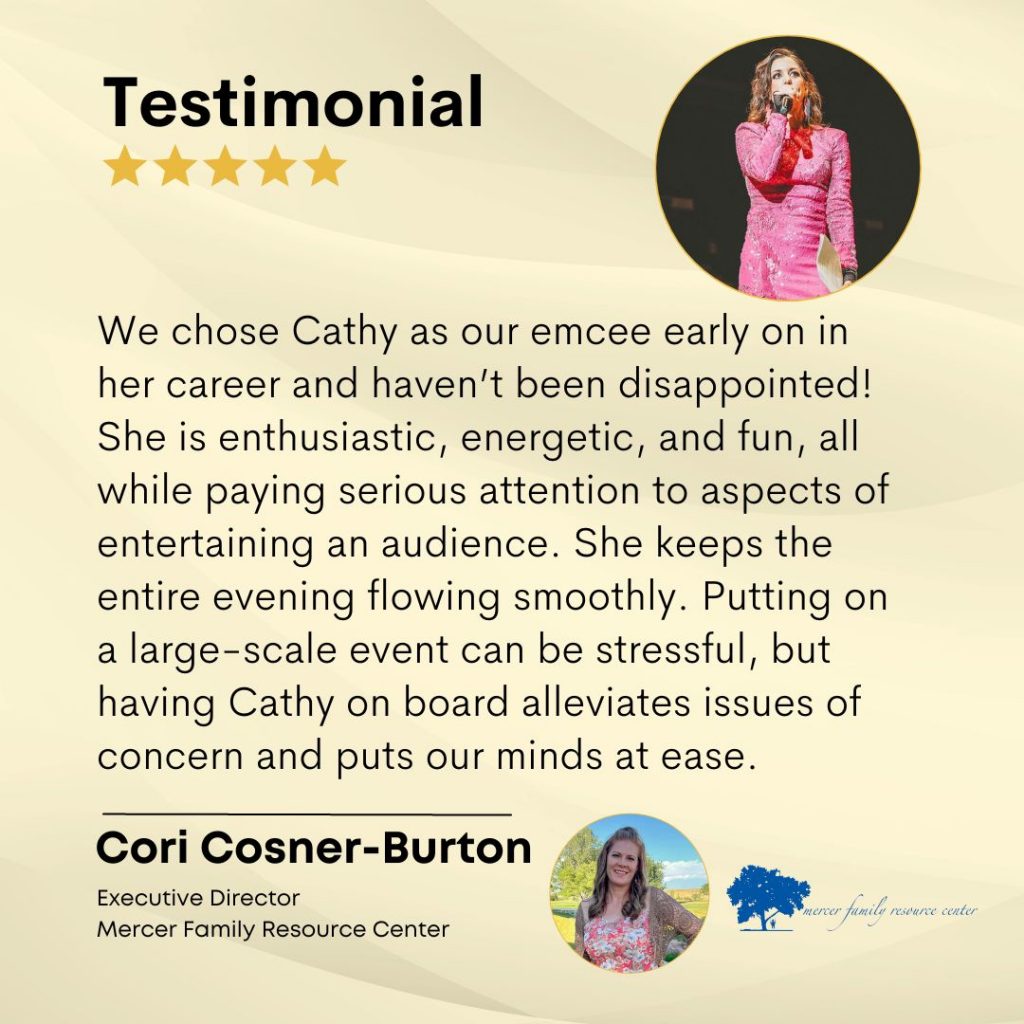 "Cathy is a phenomenal woman. She's not afraid to be vulnerable so others can learn from her life's journey…It's rare to find someone willing to share their successes AND failures so openly."

Sabrina Spears, Sabrina Spears Events

"Many times we cover up our pain and hurt, tonight was a breath of fresh air. Prairie Wife thank you so much for your time spent it meant more than you know. And you're freaking hilarious too."

Anna Katherine
Speaking Topics
All of our topics can be summed up with one phrase…here at PrairieWifeInHeels.com everything we do is about living a life of grit and grace.
Building Your Business

Developing Your Brand
Being Authentic On Social Media
Creating A Brand Presence

Parenting

Surviving the SAHM life
Fluidity and flexibility as a working mother
The ins and outs of basic mothering

Self-Care

Creating a life you love
Living with depression
Preventive Mastectomy
Finding Joy

Faith

Making time for prayer in your daily life
Creating a family rooted in faith
Relying on God in moments of fear, anxiety, and hopelessness
*Custom workshops created around your organization's specific goals are available
Follow this link to book Cathy for your next speaking event.
"It was inspirational, and I loved the practical tools she provided."
Krystal Brewer
"Cathy embodies the definition of grit and grace…She can simultaneously be the celebrity television personality and the down to earth neighbor, mom of five, friend, and family member everyone goes to for advice. On television she burns bright, occupying the space between graceful glamour and homegrown humility."
Sloan Dickey, Head News Anchor K2 TV
"Cathy is full of life and passion, when she enters the room, everyone immediately reacts to her positive energy. She truly cares about others and it can be seen through her words and actions in her daily life. She's not afraid to talk about topics that matter to women, and is ready to offer tools so that they too can create a life they love!"
Brenna Gatimu, Licensed Clinical Social Worker
"Cathy fearlessly shares her life experiences, struggles, and spiritual life with her audience while mixing in humorous stories about raising five cowkids on a prairie in Wyoming.  Her vulnerability through her storytelling is aspirational and makes her extremely relatable.  What you see is what you get with Cathy, which is why she can easily connect with her audience. Cathy's interactive approach keeps her audience engaged and challenged.  You will leave inspired and armed with tools to apply in your daily life.  Her presentations are not only for wives and mothers but for every woman who is just trying to make it through this life with a little bit of grit and grace."
Katie Cassidy, Attendee at Wyoming Council of Catholic Women's 66th Annual Conference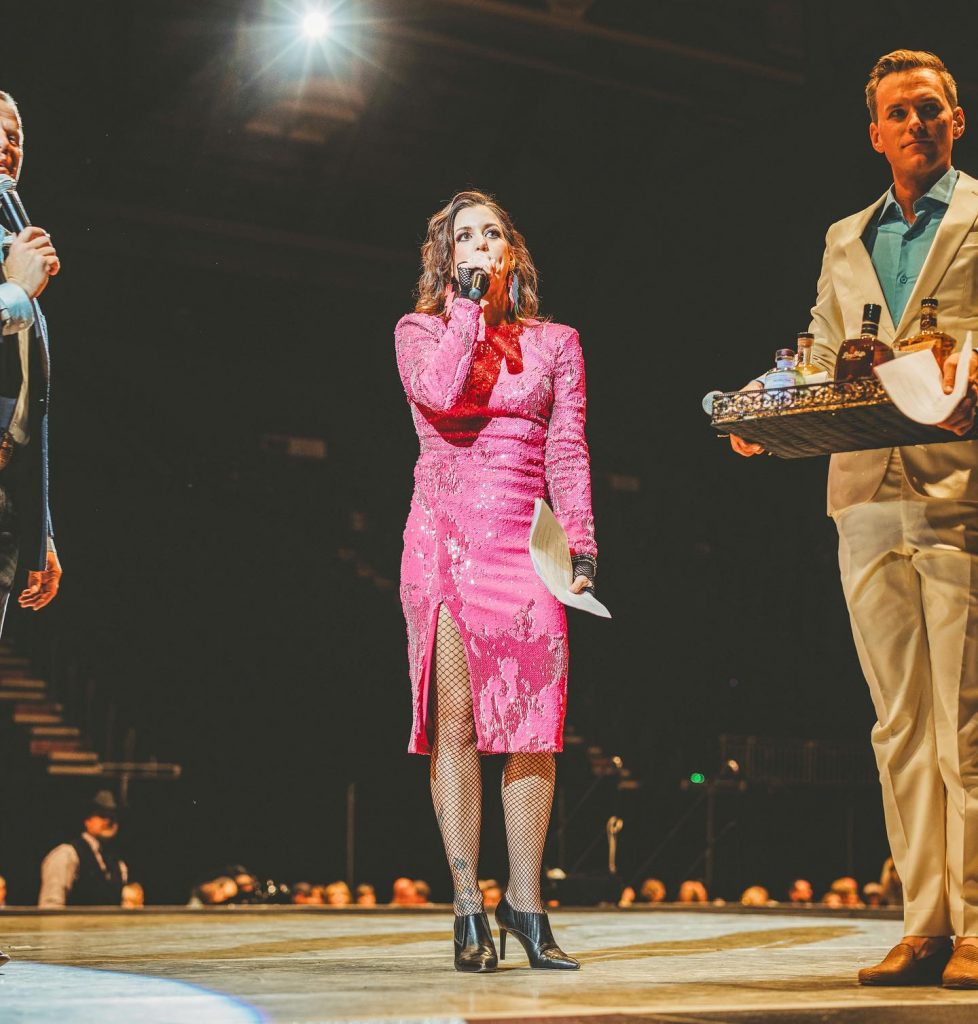 Looking for an Emcee at your next gala, auction or charity event?
Prairie Wife has Emceed more than 75 events, including The 9th Annual Wyoming Women of Influence Luncheon, the annual Red Wagon Gala for CASA of Natrona County, Dancing With the Stars of Casper, and Make A Wish Wyoming Stories of Light Gala.
"The Olivia Caldwell Foundation has worked with Cathy Holman for the past several years, and we can't say enough about her professionalism, enthusiasm, and the value she brings to our special events! She is not only engaging and makes our events more fun for everyone in attendance, but she acts as an additional member of our team, ensuring that every detail comes together flawlessly for a successful event. "
Katie Caldwell-Burchett Founder CEO of Olivia Caldwell Foundation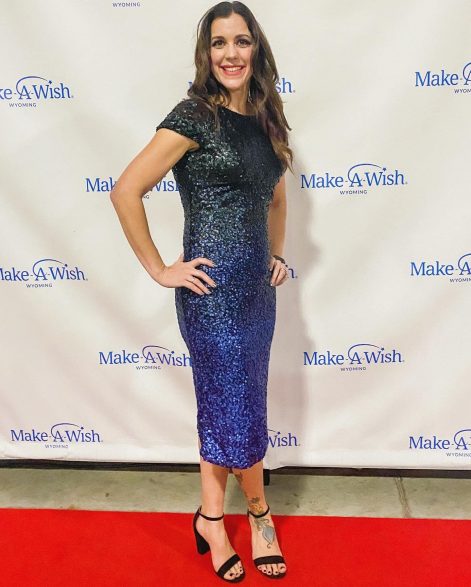 "Cathy has been stellar for us as the host of our Thankful Thursday charity events – she knows how to entertain and engage, both one-to-many and one-to-one.  Her passion for her work and inspiring others to be their best is obvious and impactful – it radiates and gets infectious the minute you have the pleasure of crossing her path."
Donovan Short, Former Operations Manager Townsquare Media
Follow this link to book Cathy for your next gala, auction or charity event.
Follow this link to learn more about Prairie Wife
Look at Prairie Wife's Social Media to see what she's up to now! Instagram Facebook Twitter