Help Us Pick Our 2015 Prairie Wife of the Year #giveaway
Posted January 6, 2016 by Prairie Wife - 19 comments
It's that time of year again when we ask you, our readers, to help us pick our 2015 Prairie Wife of the Year!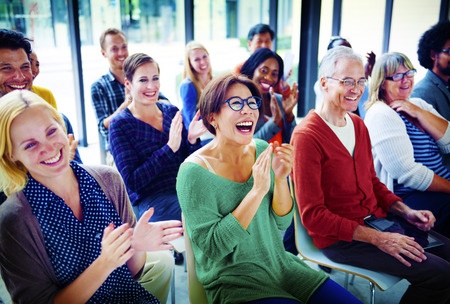 Last year the winner was Katie, a mother of 8 children. She was so open and honest about the road that lead her to adopting three children with special needs from China, it was no surprise that our readers fell in love with her! It was wonderful to be able to treat her to a PrairieWifeInHeels.com bag full of goodies and I loved being able to ask her some questions straight from you our readers!
Take a moment to browse through a few of our past Prairie Wives of the Week by clicking this link or, I've listed direct links to some of our most popular Prairie Wives of 2015 (based on shares on social media and number of comments) at the end of this post.
Those of you that follow us on Facebook and Twitter will see a few links to past Prairie Wives popping up over the next month…it's a fun way to share the stories of these amazing women with all of you that may be newer to our site.
As an extra incentive to vote we are offering a giveaway of a $10 Starbucks card! All you HAVE to do to enter is leave the name of your favorite 2015 Prairie Wife in the comments below! We will pick one lucky reader to receive the gift card and announce the winner of our 2015 Prairie Wife of the Week on January 25!
Kristen Marler is a woman who has answered God's call. She and her family have fostered over 60 children and have adopted 8…for a total of 11 children ages 16 and under!
Kenzie Mares is a Wyoming Veterinarian that uses her Prairie Wife grit and grace to balance her busy practice with her life as a wife and mother of two young girls.
Sarah Larsen has now done three interviews with us. We were so pleased to finally celebrate with her as she completed the adoption process that started over a year ago when she hosted a Ukrainian boy through Project 143!
Jansen from TheTallMom.com shared her story about being a Wyoming blogger and is now a newly published author!
Jill Kargman is the writer, producer and star of the BravoTV hit show Odd Mom Out. It was big deal for us to be able to interview her and we couldn't be prouder that her show was renewed for a second season!
Deva from MyLifeSuckers.com is an internet sensation not only for her amazingly hilarious mom parody video but, for her honest and heartfelt blog posts too!
In one of the most heartfelt interviews we've ever had on PrairieWifeInHeels.com Jacque shares the story of her son's cancer diagnosis, and how she and her family said good-bye to their little boy.
Lizzi shares what it was like to be a teenager, pregnant and unmarried. Her story is a love story and has a happy ending that will give you hope for the future.
Michele tells us how she went from being an airline flight attendant to owning her own store Girl In Air (now a shop on Etsy) and selling beautiful handcrafted items.
Don't forget to tell us your vote for 2015 Prairie Wife of the Year in the comments!
Copyright: rawpixel / 123RF Stock Photo
Categories: #GiveAways, Prairie Wife of the Week
Tags: , 2015 prairie wife of the year, amazing women, Giveaway, interviews, Prairie Wife of the year, starbucks card, vote, YOU Pick