Wyo Sal: Dinner at Little House on the Prairie
Posted August 11, 2016 by Wyo Sal - 2 comments
It had been one of those crushingly long Mondays … when the to-do list never got shorter than the to-done list. I felt like a dish rag — one with a hole in it no less.
I was attired in the top and skirt that I had purchased at the last possible moment for the big birthday bash just a couple of weeks prior. The top was too tight and the skirt was too long, but they were on sale, so like most of my clothes, I considered them "disposable."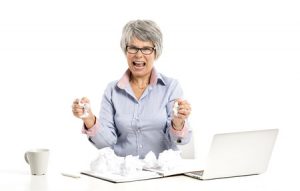 When I sat at my desk that Monday morning, I realized that my skirt — one of those full "prairie" varieties — had a rip in a seam. Since it was fully lined, I wasn't in any real danger, but was annoyed nonetheless that something worn twice already had a flaw.
So the day progressed and then I headed out. The 4:30 p.m., 100-degree heat smacked me in the head. Then I remembered I had a little bit left on a Starbuck's gift card — an early birthday gift from a friend.
So I blew through the drive-through while actually talking to my daughter on the phone. She prefers texting, so having a conversation with audible speech is a rarity. I ordered a medium Americano ICED with a shot of sugar-free vanilla.
And when I got it, it was full to the brim of hot steaming coffee with literally a couple of ice pebbles floating around.
By that time completely over the day, I shoved it in my cup holder and flew up the road to my dinner invitation.
Needless to say, I was not the best guest and felt like I was not super "on top of my game."
But that's not the point of any of this.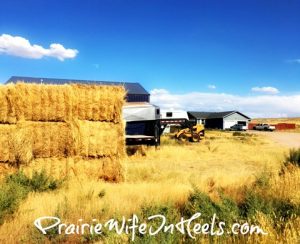 Rather, dinner at the little house on the prairie was the perfect salve to my day. There, at that house, are five kids under 10, their parents, their English very temporary nanny, and an assortment of animals that would make Dr. Doolittle wanting more in his menagerie.
Mags and Merlin are the newest kittens. She's named for Mary Magdalene but Mom was worried that that would be thought upon as sacrilegious, so it's been shortened to "Mags."
Thus a sample of the dinner conversation. Oh, and the other guest was the new priest in town, who had already been to the little house on the prairie previously for food and hospitality.
Dinner was verifiably delicious, even if I did pick the cilantro shreds out of the cole slaw with my fingernails. How rude was that? My mother would have been mortified, but she was not there.
These people are the kindest, most generous folks I've been around in a while. They have dinner guests two or three times a week, and nothing seems to phase them — not imminent medical stuff, not prolonged periods of travel for work, not a new school for the middle schooler in a matter of weeks.
They roll with it. And do a damned good job of it.
They met at Frontier Days and the rest is a Hallmark movie. She says her next tattoo will be a bucking horse to celebrate having lived in Wyoming longer than her home state. And she wears T-shirts with slightly edgy sayings on them just because.
Rather than being shooshed at dinner with the grownups, the five kids have a contest to tell visitors new stories about their life on the prairie — including hunting and other cowboy "stuff," and escapades with all of their animals.
It's rare that I'm not the biggest talker at any table. It was good for me for once to listen to the others — all of the others — and enjoy the great food, relaxed atmosphere, and genuine hospitality.
Perhaps other little houses on the prairie offer this much hospitality to a well-experienced woman and a priest, but I kind of doubt it. And they most assuredly won't have hand-stirred salted caramel sauce with warm brownies and ice cream for dessert.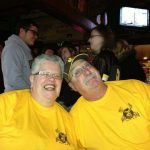 (WyoSal is a Catholic mom and grandma and works full-time at a job that still usually overwhelms her. She loves football and food and books. She hopes to win the lottery some day.)
Copyright: IKO / 123RF Stock Photo
Categories: This and That, Wyo Sal
Tags: , dinner, dinner with friends, family, friends, hard days, laughter, life, Little house on the prairie, love, neighbors, support, unexpected surprises, Wyo Sal