Me and Mary Poppins
Posted April 25, 2016 by Prairie Wife - 24 comments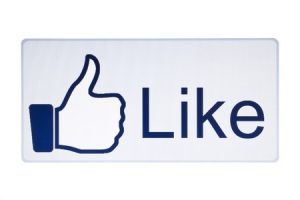 It all started with a friend request on Facebook.
She thought I was her cousin (who shared the same name as me), and I thought she was the mom I had met at playgroup earlier that week (whose name I couldn't remember).
I accepted the request and soon realized that this single 20 something living in Portsmouth, England was not who I thought she was. Her mistake was realized quickly as well when she saw my cover picture of two kids! We messaged each other and laughed about the mistake and decided to stay Facebook friends.
A few months later as I announced the birth of Cowboy W she exclaimed about me having three children. I joked that perhaps she should come to Wyoming and be my Mary Poppins!
After a few more more months of chatting I began to refer to her as Mary Poppins when talking to The Cowboy and my friends about her. We private messaged each other frequently, and celebrated the ups and downs of our lives. I was green with envy when she moved to Portugal and joked about showing up on her doorstep. She cheered me on when I began this blog and was in awe of our constantly growing family. Our readers know how much I love all things British, and when she moved to Liverpool I added it (and her) to my "must see" list.
This last December (after 6 years of Facebook friendship) Mary Poppins was feeling ready to make some changes so, I told her it sounded like the perfect time for her to come visit us.
Later that week she messaged me…"I know this is crazy but, were you serious?"
I paused for a moment and then answered "Heck yeah! We don't need a nanny but, you can totally come stay with us and see Wyoming."
We began to talk about the best time of year for her to come (the Spring) and I received The Cowboy's blessing.
Then, in January, I made the decision to have a preventive mastectomy…and suddenly the idea of a real Mary Poppins didn't seem so crazy…it sounded more like a blessing.
I messaged Mary Poppins and told her about my upcoming surgery, and mentioned that if she came here, and didn't run away screaming, we actually really would love to have her be our British Nanny. Not only was she all about the idea, it turns out that she had a bit of experience with breast cancer, and the surgery involved, because of her mother.
Her lease on her "flat" (apartment for our US residents) was up April 14 and after spending a few days with her family she could come over here and have some fun time with us before the work would begin.
I didn't know if we were both insane…or if it was fate.
We spent the next few months talking weekly, Skypeing, and "meeting" each others' families. I adored them all and I became more and more excited about finally meeting her.
I was a little nervous to tell my friends and family. This could either turn into a happy tears Hallmark movie or a scary Lifetime cautionary tale. I didn't want anyone to talk me out of this, but I knew they'd be a bit freaked out about the idea of having a woman (now in her early 30's) I'd never met in person coming over from England to live with my family.
It does sound a bit risky when I type it all out.
Two weeks ago we got the house reorganized and moved Cowgirl G in with LittleMissH. Mary Poppins now had her own spacious room where she could retreat for her much needed moments of zen!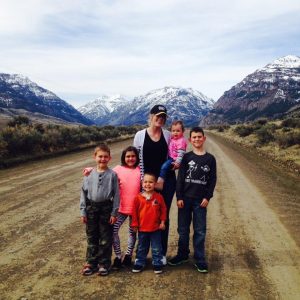 On Thursday LittleMissH, Cowboy C and I waited anxiously at the airport. I was holding my breath as the passengers walked by, looking for the familiar face of my friend. When I finally saw her I'm sure I was smiling like an idiot and I welcomed her with a big Prairie Wife hug. If I'm being honest I almost started to cry, it was so wonderful to meet this woman who I'd been friends with for 6 years. I knew she was taking a bigger risk than me. After all, she flew half way around the world to live with our crazy family.
Five days into her stay here, and I think we both are positive that this truly is something that will work for both of us. She's absolutely wonderful. Not only do the Cowkids already adore her but, she hasn't been phased a bit by anything we've thrown at her.
She went on a family vacation with us a few hours after she arrived. It included more than 8 hours in the car with me and the Cowkids, a four mile mountain hike, more than a few ticks, and a country wedding where she was introduced to almost every member of The Cowboy's family. Add to that jet lag, and the fact that she's hardly ever been around any children, and you can see why I think it's a miracle that she is not only still smiling and happy but, excited to stay here and help out after my surgery.
I can't wait to see how this new adventure will change both her and my family and I. I'll be sharing what are sure to be some hilarious stories about her new life her in Wyoming…
What do you think about me and Mary Poppins? Is this absolutely crazy or a dream come true?
Click here to read Mary Poppins' Musings: The First Month
Copyright: inbj / 123RF Stock Photo
Categories: Life As It Happens, Prairie Life
Tags: , adventure, childcare, Facebook friends, life, Mary Poppins, motherhood, nanny, preventive mastectomy, risks, support