Hot Books for Summer
Posted June 10, 2016 by Prairie Wife -
It's here at last…Summer!
Time to sit and relax…at least it will be…after you spend 30 minutes getting sunscreen on all the kids, finding baseball hats, filling up water bottles and pushing everyone outside…and then lock the door!
I'm kidding (not really)!
But seriously, one of the things I love about Summer is kicking the Cowkids outside, brewing myself an iced coffee and sitting out on the deck with my Kindle and reading a great book. I've got some wonderful new book suggestions for you, and I think we have just about every genre covered in our Hot Books for Summer list. Make sure you take a second to let me know what you're reading right now in the comments, I'm always up for suggestions (I'd really like a few good non-fiction recommendations)!
Before we begin our list I just want to touch on a few favorites that I've already reviewed but just have to mention again! Trisha Ashley's books are perfect for a light read that will leave you smiling and Dietland by Sarai Walker is a thriller meets social commentary that will leave you hoping for a squeal (find out if there is one when you read her Prairie Wife of the Week interview later this month)! I shared with you my love of author Elizabeth Edmondson and her vintage mysteries last month and I just have to mention again how much I enjoyed her slightly creepy mysteries with a twist!
Now on to some new authors and books!
Ghost Gifts by Laura Spinella
was brought to my attention by the always accurate "books recommended for you" section of Amazon.com. I usually stay away from creepy thriller books because my main time to read is at night…with The Cowboy away more often than not, I've found that it's best to stay away from scary tales full of hauntings and murders. While there are some scary parts to this book, it was nothing I couldn't handle. After all, if Aubrey Ellis can talk to spirts and keep a cool head, I can muster up the courage to read about it! This murder mystery (with a bit of love) tells the story of Aubrey, a woman who can communicate with the dead. After decades of practice she's learned to keep her gift under control. Now she uses it to offer comfort and closure to others, until a closed murder case in her small town, is suddenly opened again when a young woman's body is found behind a crumbling brick wall. When you read this book you'll come to see that not everything is always what it seems…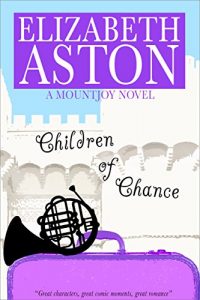 As I recovered from my surgery I was able to delve into a wonderful series of books written by Elizabeth Aston, The Mountjoy series. These books are a pure joy to read (only a small pun intended) and revolve around the Mountjoy Family and it's many relatives. The towns are typically British and are filled with nosy neighbors, visits to the Pub, haunted manors and trips to London. There are 6 books in this series and while there are a few characters that appear in all of them, from a brooding womanizer to a benevolent cellist there are plenty of new characters in each book to love. As I looked at all the books and tried pick I favorite, I realized I just couldn't, they really are all truly good reads! As a side note all of these books are under $4 on your Kindle.
It's no secret that I love fashion, and this book
immediately appealed to me when I saw the title (I was also a huge fan of her book The Milliner's Secret). As I was drawn into the life of Alix Gower, a young woman forced to make hard choices to provide for herself and her family, I became enchanted by a thrilling tale about the intrigue of the fashion world in 1930's Paris. I have to admit this was a novel that kept me up well past my bedtime! Even though I knew that copying the work of great artists and sending them off to be made as cheap reproductions was wrong…I couldn't keep myself from rooting for Alix and her dream of being a couture designer.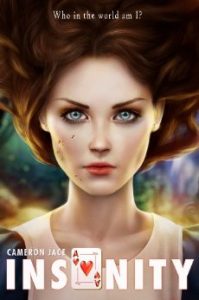 This next series was a bit out of my comfort zone. If you like The Uglies Series by Scott Westerfeld you'll love the twisted (and perhaps a bit gruesome) fantasy/psychological thriller series written by Cameron Jace. Insanity is the first book in this 5 book series. Alice Wonder is living her life in an insane asylum after she supposedly killed her classmates, and the book just keeps getting crazier after that! Being familiar with Lewis Carol's book Alice in Wonderland will certainly help you follow the plot a bit more but, it's not a necessity. Join Alice as she and Carter Pillar (a fellow residente at the insane asylum) as they work together (or are they) to catch the Cheshire Cat Killer. As you cotinine to read the books in the series, you'll become obsessed with the question "Is Wonderland really real, or are we all just mad?!"
Honorable Mentions aka books I enjoyed but didn't have time to write a review for…
The Secret Healer by Ellen Carsta
The Bette Davis Club by Jane Lotter (seriously check this one out)
Jane Austen Ruined My Life by Beth Patillo
Don't forget to leave me some Summer reading suggestions in the comments!
Categories: Book Reviews, Reviews
Tags: , beach reads, Book Reviews, Cameron Jace, elizabeth aston, fiction books, ghost gifts, Insanity, laura spinella, Natalie Meg Evans, summer books, summer reading, the dress thief, the mountjoy series