Preventive Mastectomy: The Final Results
Posted January 6, 2017 by Prairie Wife - 19 comments
Note: I decided to include real pictures of my body in this post because I know that it will help to prepare other women as they begin this journey, as well as help educate family members and friends. I hope that you my readers, will be respectful of that choice, and if you are offended at the thought it's best for you to stop reading here.
Yup, you read that correctly "THE FINAL RESULTS"
Ladies and gentleman we are done!
It's been one hell of a year starting in January with my original decision to have a preventive mastectomy, educating myself about what it really meant to have a mastectomy and reconstructive surgery, going through three major surgeries (mastectomy, exchange, fat grafting) in 7 months, and the recovery from each surgery.
I am blessed beyond belief that I only had one minor complication through all of these surgeries.
I am blessed that I had friends and family that helped in SO many ways during the weeks of recovery after each surgery.
I am blessed that my children seem to be completely fine after this tumultuous year, and that my husband and I are doing better than ever!
I am blessed that my risk of getting Breast Cancer has been reduced to 2%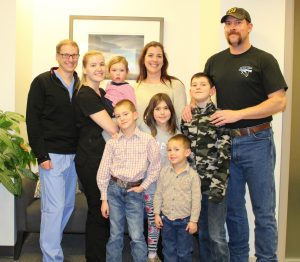 I went down to Denver and met with my Plastic Surgeon (PS) last week so that he could check out the results from my most recent surgery. As you can see from the pic we brought the whole crew down for the visit! My PS and his amazing staff (Val is pictured holding LittleMissH) have been beyond amazing through all of this, and I think of them as friends now (though they may not feel the same about me lol). Dr. Bateman hadn't see me since the procedure, and I was nervous to show him the final results, though I'm not sure why! Normally in this procedure you can expect 30% of the fat to stick. I would say that it was over 50% for me! My breasts are rounder and fuller and there is no more wrinkling when I move. There is still a small concave spot on my chest but it doesn't bother me a bit. My PS agreed that things looked great (being the perfectionist he is, there were a few things he would have liked to fix but, the technology simply isn't there yet) and I admitted that I was happy that I had done this surgery.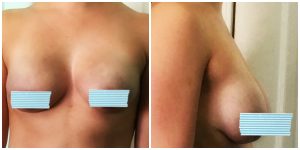 My goal was to look good in clothes when this was all done and over with…and I am thrilled to say I'm pretty sure my breasts look damn good with the clothes on or off! At the advice of the PS I headed over to Nordstrom and had a bra fitting. Their specialists are trained to help mastectomy and reconstruction patients find the best fit. Our breasts are often shaped differently and more firm than natural breasts and there are many styles that don't feel comfortable. I had no idea what size I was after my exchange surgery and before the fat grafting. I had just made a guess so that I could buy a few sports bras etc. to wear…so I really had no clue what to expect.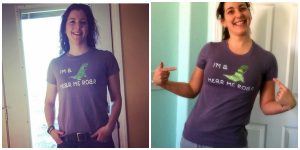 Before this journey I was a 36AA and my goal was to be a full B after this surgery. My PS had been honest with me in the beginning and said he couldn't make any promises. Dr. Bateman said I would be between a B and a D…are you ready for it?! The final measurements are…36D! Yeah it's an adjustment for sure. They don't look odd at all on me with my man shoulders and broad chest (the reason he had to go bigger) but it's a shock for those that are used to the old me. You can see in the pics that clothes fit a bit differently on me than before lol!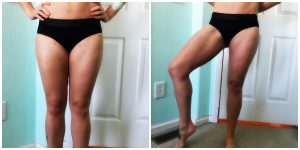 As far as the liposuction on my thighs…I can't really tell much of a difference. I know there wasn't that much to take but, I was selfishly looking forward to having that thigh gap I could never seem to achieve no mater how many miles I ran! Alas, it wasn't mean to be. I can say that my thighs are bit slimmer (and may continue to shrink in the next month) but certainly no thigh gap here. It's really OK though as I have enough body image issues/guilt going on right now (more about that another day I promise)!
My meeting with my PS was followed by an appointment with my oncologist. It's important to keep in touch with him so that I know what I need to be watching for and so he can keep tabs on my overall health and catch anything that may be worrisome. He showed me how to examine my breasts monthly for lumps and let me know that I wouldn't need a yearly MRI or ultrasound. He agreed that with my sister's history of colon cancer I should continue to have colonoscopies every three years. Last month I noticed that I was lactating still (yup you read that right, still making milk after a mastectomy) and even though my surgeon had already checked it out, he tested to make sure it was really milk and not a sign of infection. While it's not unheard of…it is pretty unusual. Turns out that the 3/4 mm of tissue my doctor left behind so that my nipples would have enough blood supply to stay "alive", decided to go ahead and make milk. Guess you can't keep this Cow down…and if you know of a gerbil looking for a wet nurse let me know. I'm totally joking BTW.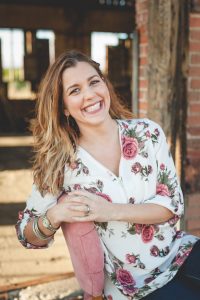 My oncologist told me everything looked good, be smart about monthly breast exams, and call him if any major changes occur in any part of my body…and that he didn't need to see me for another year! Best. News. Ever!
Readers, thank you for your support through all of this.
Please continue to share these posts with anyone you know of that may be needing the support that they offer.
And please, as always, feel free to ask me any questions that you have.
I don't know about you but, I'm looking forward to kicking butt in 2017!
To read how I felt a year later and see pics click this link.
Categories: Fat Grafting Surgery, Preventive Mastectomy, Support
Tags: , breast cancer, breast reconstruction, fat grafting, final results, liposuction, monthly breast exams, preventive mastectomy