Preventive Mastectomy: Let's Get This Thing Started
Posted January 27, 2016 by Prairie Wife - 9 comments
As many of you are aware, last week I shared my decision to undergo surgery and have a Preventive Mastectomy. You can get more details about what prompted my decision by clicking this link.
As part of my decision making process, I hit the internet to try and prepare myself for not only the procedure itself but, to gather information to help my family and I prepare for the physical and emotional upheaval this process (I can expect 3-5 surgeries) was sure to cause.
Frankly, I was a bit shocked at the lack of information out there.
I found a lot of posts about mastectomy's in general. Which had a few helpful points but, the process of undergoing one because of cancer, or after radiation and chemo treatment, is drastically different than my choice. Nor would I even think to compare my journey to that of a woman that has been diagnosed with Cancer.
There was an article that pledged to "share it all" but instead all I found was a few pictures and a lot of talk about how her body image was suffering because of her surgery…which I respect (and am prepared for) but, it wasn't helpful to me at all. Then there was another one where a young 20 something with no children talked about throwing a bye-bye boob party, taking boudoir pictures of her pre-surgery body, and then going on a 6 mile hike four weeks after surgery…there was a brief mention of how her husband had to help her the first week but that's it. Nothing about the next two surgeries, not one mention about the drains hanging from her body, the effects of the pain killers, walking around without using her arms for weeks on end…nada…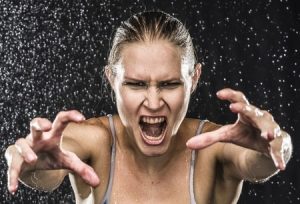 After days of finding pretty much nothing, I made the decision to share my story, the whole story. This is something I hadn't been entirely sure about at first. I knew I was going to talk about my decision to have a preventive mastectomy, and perhaps mention a few things here and there but, I didn't want to change the whole focus of the blog…and don't worry this won't be renamed PrairieWifeInHeelsAndHerBoobs.com…but I feel that as part of our mission statement to offer support to other women I need to share more than "a few things here and there."
Every few weeks or so I'll be doing a Preventive Mastectomy post…sharing the things I wish I had known ahead of time (what is the difference between genetic counseling and genetic testing, there isn't just one surgery, it costs how much?!), talking about how I will prepare for the surgery, and sharing the real details (including pictures) about my recovery.
So, I'm asking you my readers, to take the time to let me know in the comments what you want to hear. Ask any question you want, be nosey, and help me to help other women learn more about this process!
I look forward to going through this journey together, let's get this thing started!
Read the answer to the questions readers have left in the comments in Preventive Mastectomy: 10 Things You Haven't Read About But Should Have
Follow me on my journey by reading
Preventive Mastectomy: Pre Op Appointments and Surgery Day
Preventive Mastectomy: Telling the Cowkids
Preventive Mastectomy: The First Week
Preventive Mastectomy: Packing Your Hospital Bag and Preparing for Your First Weeks at Home
Preventive Mastectomy: Exchange Surgery
Preventive Mastectomy: Fat Grafting Surgery
Preventive Mastectomy: The Final Results
Copyright: vlue / 123RF Stock Photo
Categories: Preventive Mastectomy, Support
Tags: , breast cancer, breast cancer support, brest cancer questions, cancer support, motherhood, phophylactic mastectomy, preventive mastectomy, support