Preventive Mastectomy: Telling the Cowkids
Posted March 4, 2016 by Prairie Wife - 23 comments
As The Cowboy and I drove back from our meetings with my oncologist, and breast and plastic surgeons in Denver, we talked about what to tell the Cowkids.
The two oldest Cowkids are 9 and 7 (about to turn 10 and 8) and are just old enough to grasp a bit of what I'm doing but, certainly not old enough to truly understand it all. The three younger Cowkids will notice that Mommy is gone and unable to do much when I'm back but, only Cowboy W (who is 5) would probably truly benefit from a heads up.
We decided to hold a family meeting and talk to all the Cowkids at once. The Cowboy wanted me to avoid using the word Cancer at all costs; he felt that it would be too upsetting to the older kids. We waited a few days after we got back before we sat down to talk to them. The Cowkids needed a day or two to come down from the high of spending days being lovingly spoiled by CowGranny (they really didn't want her to go lol) and I needed time to plan what I was going to say and make sure I was fully in control of my emotions.
We snuggled up with all 5 Cowkids in the upstairs living room and, after I took a deep breath, I started to explain.
I told them that I was going to have surgery on my chest to keep me from getting sick. I emphasized that I was not sick and that while I would have to lay low for a few weeks after each surgery, it would be better to be a little sore for a few weeks, than really sick for months. I talked about how lucky we are that I could have this surgery, and not have to worry about getting sick!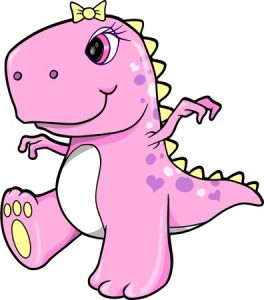 I could see the wheels turning in the older Cowkids' heads…but because the Cowboy and I were neutral in our expressions they followed our vibe (phew). I told them that Daddy and other friends and family would be helping Mommy out around the house. I got up and showed them how I would have to keep my arms at my sides for a few weeks. I could see the older kids growing concern as the repercussions of this started to sink in. I immediately turned it into a joke. Stomping around and roaring around the room…I told them that I was going to be a T-Rex mommy (a flash of brilliance if I do say so myself). Giggles erupted and we moved on.
A few days later the topic was brought up by Cowboy C at the dinner table (he may just have turned three but that kid's a thinker) he asked when my "boo boos" (what he calls my breasts) would be owie. I explained that we had a few more months to go (surgery is set for April 29th).
Cowgirl G teared up. I knew that she was feeling a bit powerless in all this so I gave her a hug and asked her to be my helper. She looked at me warily…I'm sure she had visions of changing LittleMissH's diapers! I asked if she would be in charge of brushing and doing my hair. I explained that as T-Rex mommy I wouldn't be able to do my hair and would love to have her be my personal hairstylist. This made her day, and she is now telling everyone how she gets to be my hairstylist after my surgeries.
Over the last month the Cowkids have made references to my upcoming surgery and things that I won't be able to do as T-Rex Mommy. Cowgirl G left me speechless when she asked "What will LittleMissH and I need to do when we are grown up? Will we get sick or need surgery?" I simply explained that we didn't need to worry a bit about it now, and scientists are getting smarter every year so we might not ever need to worry about it…while holding back my tears…
I know that overall they feel confident that not only will they be taken care of but, that I will be just fine. I hope that giving them this time to process what will be a challenging time for all of us will help them but…in the end…only time will tell.
What do you think, is honesty the best policy when sharing bad news with children?
Copyright: red33 / 123RF Stock Photo
Categories: Preventive Mastectomy, Support
Tags: , breast cancer, breast cancer support, family, family meetings, honesty, motherhood, preventive mastectemy, telling kids bad news, telling kids the truth