Create your own Milk Facial and Milk Bath with Only Two Ingredients
Posted March 2, 2016 by Prairie Wife - 1 comment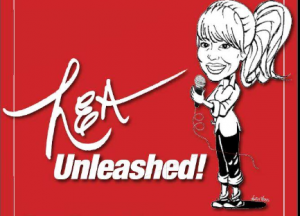 The following two beauty recipes are tried and true beauty secrets from Lea of Lea Unleashed in Northern Colorado. On February 19, Prairie Wife was on her radio show as a guest, talking about the Cheese Fairy and the Western Dairy Association. We are so pleased that she was willing to share a bit of her knowledge with us here at PrairieWifeInHeels.com!
Any one that has lived in Colorado or Wyoming knows how damaging the dry, cold, windy winter air can be. These DIY Beauty recipes will quickly rejuvenate and hydrate damaged skin and leave you with a glowing radiant appearance!
Milk Baths
2 cups dried powdered buttermilk
2 cups of dried whole milk
1.Pour both ingredients into a bathtub filled with warm water.
2. Soak for 20-30 minutes to allow your skin to fully benefit from the nourishing properties of Milk.
This recipe is great for dry skin and childhood psoriasis as well as other skin issues.
For kid's baths, add plain or colored marshmallows–they float around and kids love them.
While you are enjoying this very "take me away" moment, add Greek Yogurt to your face and neck for a quick and easy facial. Don't forget to turn on some beautiful music, light a candle and grab a glass of wine. Lock that door, shut the world out, and enjoy your me time!
One more important fact (besides the warning that this can be extremely addicting)…If you have cats, don't allow them to come to close. They just cannot resist jumping in and joining you in the bath! This truly has happened to me 😉
Milk Facials
1 cup buttermilk
2 tablespoons of oat flour
1.Combine above ingredients and let them sit in a covered container in the fridge overnight.
2.Gently cover your face with a layer of the mask and let it sit for 10 minutes.
Milk facials are a must for every women over the age of 20! I recommend doing this at least three times a week. I find that the perfect time is at night before you go to bed–it's fabulous!
Just remember that while lying on your bed relaxing you may fall asleep. If you have cats–beware! You could wake up to them happily licking away at your face 🙂
Keep this facial refrigerated. One batch lasts four to five days if sealed in a small airtight container.
Do you have any DIY recipes that use dairy products? Leave them in the comments, we'd love to try them!
Don't forget to tune into Lea Unleashed 3pm MST Friday's on 104.7 FM in Northern Colorado, 93.5 FM in Windsor/Fort Collins Colorado or stream the show live by following this link and clicking "Stream Pirate Radio Live"
"To change your life, you need to be specific and dynamic. Life is a rehearsal for the final show and this is the preparation." Lea
Copyright: volff / 123RF Stock Photo
Categories: This and That
Tags: , Beauty, beauty recipe, DIY, DIY beauty, facials, Lea Unleashed, milk bath, milk facial, natural skincare, skin care, winter skincare