Give the Gift of Cheese for Valentine's Day #WDACheeseFairy
Posted February 3, 2016 by Prairie Wife - 20 comments
Valentine's Day is almost here! If any of you are like me, you're probably blessed with a significant other that is impossible to shop for. I mean…there are only so many guns and knives that you can purchase for one man (though The Cowboy may disagree)!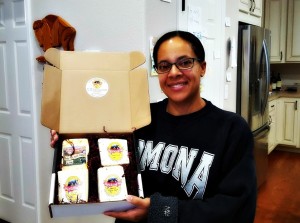 Lately, I've formed a pretty close friendship with the Western Dairy Association Cheese Fairy. Not only did she drop off a box of cheese to us here on the Prairie (it was soooo good) but, recently our reader Michael nominated his wife Lynne. Take a look at how happy she is holding her box of Artisan Cheese (she said the Pepper Jack was her favorite)!
But, back to Valentine's Day.
Stop right now, and think of how happy your significant other (or good friend) would be to receive this box of delicious cheese on Valentine's Day! I bet they'd be so happy that they might even share some Artisan Cheese with you. I know The Cowboy would love some more of the Garlic and Chive Cheddar!
The #WDACheeseFairy is gearing up to make another delivery that will arrive just in time for Valentine's Day.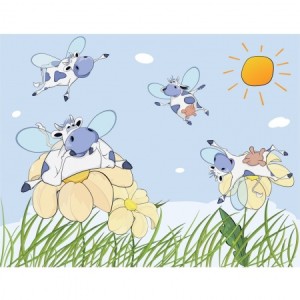 All you need to do to nominate someone you love, is tell us in the comments why your loved one, family member, friend, neighbor, teacher…or anyone else you can think of…deserves to be surprised with this box of cheese. You have until February 9th to nominate them. We will email the winner that afternoon, and then the #WDACheeseFairy will zip on over to a lucky nominees house and leave them a box of delicious cheese to enjoy with someone they love!
I can't wait to read all you comments about why someone you love deserves a visit from the #WDACheeseFairy!
PS Those of you that are on social media please take a moment to follow PrairieWifeInHeels.com and the Western Dairy Association…and tell them the Cheese Fairy Sent you 😉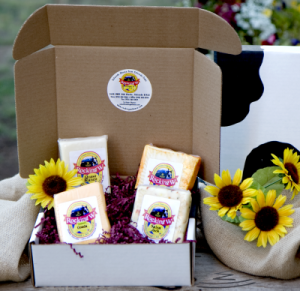 Western Dairy Association Facebook page
PrairieWifeInHeels.com Facebook page
Western Dairy Association on Twitter
Categories: #GiveAways, Life As It Happens
Tags: , #WDACheeseFairy, Artisan Cheese, cheese, cheese fairy, Dairy, gifts for loved ones, Giveaway, Valentine's Day, Valentine's Day gifts, western dairy association