12 Years as a Prairie Wife
Posted June 24, 2016 by Prairie Wife - 4 comments
I always cry at weddings.
From my own wedding 12 years ago when I became a prairie wife, to the wedding we went to last weekend, it never fails.
The bride starts to walk down aisle and I start to tear up. I discreetly dab below my eyes and try to bite my lip to keep the tears at bay.
It never works.
Five minutes into the wedding I'm a sniffing snuffling, drippy droopy, red nosed mess.
I can usually pull it together during the intro but, once the vows begin I'm once again sniveling like a toddler.
The Cowboy and I attended a lovely Wyoming wedding this last weekend. The bride and groom and their families were glowing with happiness and the guests were all there to celebrate their love and commitment in true Cowboy style. There were boots and cowboy hats aplenty and brightly patterned dresses of every color combination.
As the bride walked up the aisle a country music song played in the background. She hugged her father and stood next to her future husband, as they gazed into eachother's eyes and held hands, I tried to focus on the lush prairie and majestic Wyoming mountains in the background.
But, resistance was futile, and soon the tears began to flow.
The Cowboy looked down at me, smiled, and pulled me close. He kissed the top of my head and held me as we watched this lovely couple vow to love and cherish each other until the end of their days.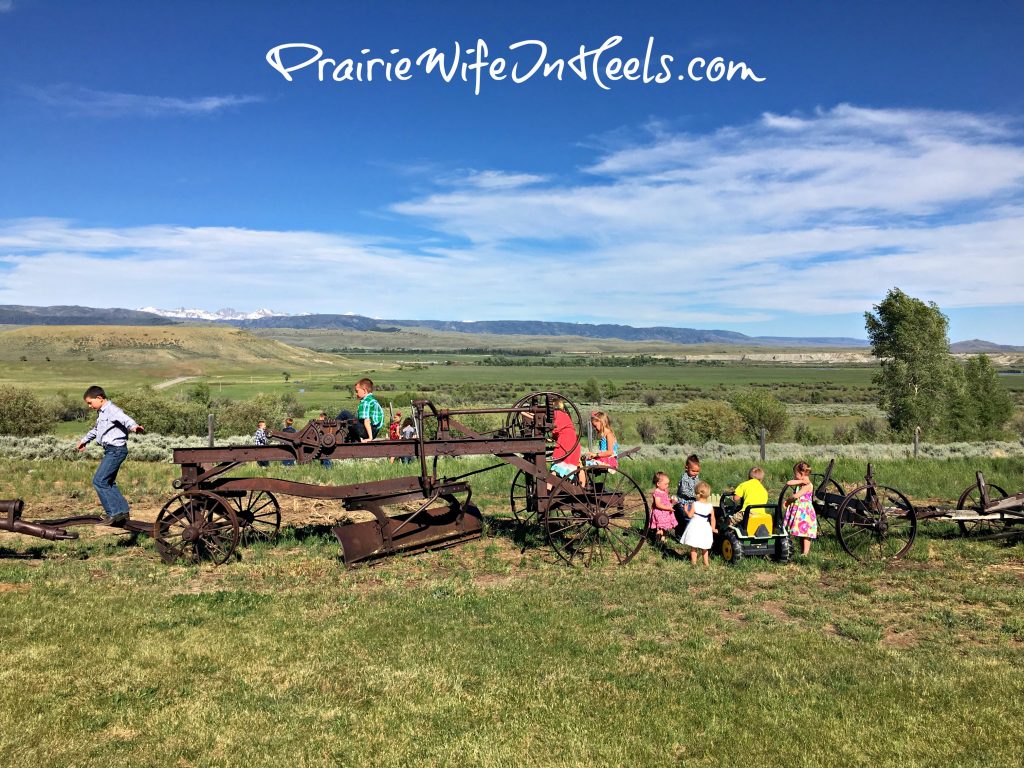 When the ceremony was done the good old fashioned fun began! The moonshine, whisky and wine was flowing and the kids were off and playing. Country music played in the background but, could barely be heard over the laughter and chatting of the guests. The weather was hot but, the Wyoming breeze helped to keep everyone cool.
The Cowboy and I sat next to each other at a table towards the back of the tent. I leaned against him and we held hands while we watched the Cowkids frolic with a herd of free range Wyoming children.
A smile played across The Cowboys lips as he asked "Why do you always cry at weddings? Is being married to me that terrible?"
I smiled and leaned further into his broad chest and answered as honestly as I could…
"It's because every time I see that bride I'm reminded of our wedding day. The end of one part of my life and the beginning of everything I always dreamed of. I'm reminded of our losses and how the only thing that made me able to bear them was your strength. I remember the times we spent toiling to create the life we have…the physical labor, the long hours of work, and the times when money wasn't just tight but non existent. I'm reminded of the hope of children fulfilled and the sound of little feet on a hardwood floor. I remember fears calmed with long talks into the night and the simple joy of you coming home. I think of the battles we've won and the ones yet to come. Angry words, deep breaths and kisses in the night. I'm so damn happy, and even when things suck there is nowhere else I'd rather be."
The Cowboy, being a man of little to no words, simply squeezed my hand and said "I love you."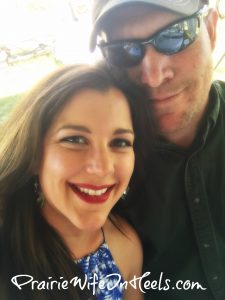 Categories: Life As It Happens, Prairie Life
Tags: , 12 year anniversary, family, life, love, marriage, Prairie Life, Prairie Wife, The Cowboy, weddings, Wymoing