Moving Forward After a Miscarriage
Posted May 3, 2014 by Prairie Wife - 21 comments
This topic has been on my mind lately. A friend of mine recently had a miscarriage late in her first trimester and my heart goes out to her. I hope that through my support and prayers her healing process will be easier…and it prompted me to write this post in hopes that it will offer support to others out that may need to hear what I have to say. I've written other posts about topics that can't be made humorous and light hearted, but I know that this topic while somber, still goes with our Prairie Wife Mission statement "To offer support to other women (and their families) through humorous, honest and heartfelt blog posts about our experiences."
When you read about my busy and full Prairie Homestead full of four children under the age of 8 you probably think that The Cowboy and I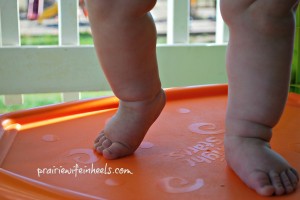 simply have to wash our underwear together and we get pregnant. And in a sense this is true, we have never had trouble getting pregnant. But, I have had trouble staying pregnant. We had our first miscarriage before we had Cowboy J, our oldest. I was completely unprepared emotionally and physically. We were "only" 6 weeks along but in true first time parent style had told everyone the news, we were SO excited.
Then I started to spot. I holed up in our bedroom and was a nervous wreck as my body continued to fight against my mind and heart. We ended up losing the baby. Not only were we dealing with the questions of why (was it me, or The Cowboy, or something wrong with the baby), guilt (was it something I ate or did), and can we ever get pregnant? But, we had to spend the next few weeks telling people we were no longer pregnant. The looks on their faces, their pain and sorrow for us, the stories of their own losses, was more than I could handle and I spent weeks in tears.
Being a religious person I held tight to the knowledge that God knows what he is doing and that all would work out well. I tried to have faith in my body, and its ability to get pregnant and stay pregnant. To us even though it was barely the size of a grain of rice, it had been a baby. We mourned the loss of that child and the future we had dreamed of. I visited a pregnancy loss support site several times and I will never forget the quote that encouraged me. It was from a girl whose mother had 10 miscarriages. She said "I am here today because my mother was brave. Brave enough to keep on trying, and brave enough to hold onto her dream of me."
Our doctor encouraged us to try again after I had a normal cycle and nothing prepared me for what happened next. We immediately got pregnant…and then the true terror began. Let me start by saying that all the blood work was fine, I was barely sick, and other than measuring large every visit, my pregnancy went off without a hitch, and better than most. But, in my mind every morning I woke up and wasn't nauseous it was because something was wrong with the baby. I was envious of my girlfriends and SisterInLaw3 that were hanging their heads over the toilet each morning; at least they knew their hormone levels were fine. When I could finally feel the baby kick I breathed a sigh of relief, now I knew that he was OK…until a few hours went by with no movement and I would instantly panic, chug some orange juice and start poking at him.
It got to the point at 6 months where I was so stressed out that my good friend and The Cowboy staged an intervention. They were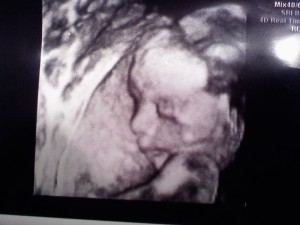 concerned that all my anxiety would harm the baby, not to mention I had not taken any time to just enjoy this precious time and be joyful. After a flood of tears I realized they were right. That in the end, there was nothing I could do (other than not smoking, drinking, and doing crack) that would change the course of this pregnancy. I stopped stressing (well almost) and began to enjoy my pregnancy, and bond with the sweet little boy gently (and then not so gently) rolling and kicking inside of me.
We went on to have two more children with no problems during the pregnancies (birth is another post) and when it was time for us to try for Cowkid number four we didn't even think about a miscarriage. We got pregnant right away and like usual planned to tell the Cowkids and friends around 12 weeks…Then we lost the baby at six weeks. I was a wreck! I had three children in a row with no problems at all, I was once again unprepared emotionally. I held my Cowkids tight and cried tears for our loss. This time it was easier to heal because I could simply look at the blessings I held in my arms and know that it would all work out. Just like last time, we got pregnant right away and around 8 weeks I started to relax and breath easily again. And then at 9 weeks I started to spot and we lost the baby. Two miscarriages in a row, after 3 full term healthy pregnancies!
Our doctor couldn't explain it, and offered us the option to take hormones if and when we became pregnant again. The Cowboy and I went home and had one of the hardest talks we have ever had in our marriage. I was concerned about the side effects if I took the hormones. One of the reasons we have so many kids is that I am not sick or super emotional (at least not that anyone is brave enough to tell me) and I was worried about my ability to run our family of 5 all week alone, if the medicine had negative effects on me. We also took stock of our family as it was. Three kids that were healthy and happy, were we OK if that was where it ended? We decided that we were, and that while we would continue to try for another Cowkid we would not use any medical intervention.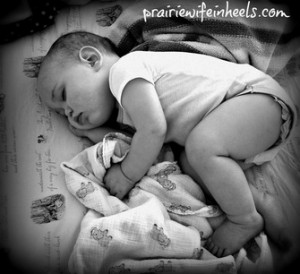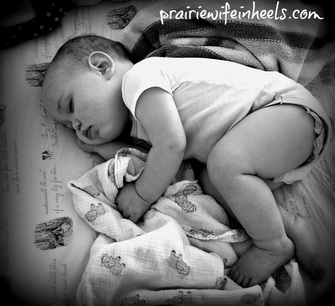 As you know everything turned out fine, and Cowboy C was born 9 months later. Despite the two miscarriages before him I was not a hysterical bundle of nerves. Yes, I was more sensitive to his movements than I had been in my last pregnancy but, I had confidence in my body and God's plan. Having been through a total of 3 pregnancy losses, I knew that both I and my marriage could handle it. When it became too much, I knew that we would stop trying and celebrate the blessings we have. Feel whatever emotions you need to, cry and be angry. You will feel guilty…but know that there is nothing that you could have done. Reach out to others and give yourself time to heal. And remember, families are made in all sorts of ways.
Below is a list of things that were done for me that I found uplifting and helpful.
• Talk about it, don't ignore what happened but know when to move on and talk about the latest episode of Real Housewives.
• Share your story (and be honest about the bad parts) but remember to listen to theirs.
• Pa made a donation in my name to an organization that offered medical care to poor pregnant woman in South America…I loved this and it made me so happy. This can be especially nice for friend that has had a late term miscarriage.
• If you happen to be pregnant or are pregnant don't be afraid to share it with them. I have this happen every time, and I am always happy for them (though admittedly sad for myself).
• Offer to take their kids for them for a day (husbands this is something you can do), pick them up and bring them back if you can. The physically uncomfortable aspect of a miscarriage often makes it hard to take care of young children the first few days.
• Cry with them and laugh with them. Ask them what you can do to help them heal.
• Prayers never hurt!
Please feel free to share your stories or what you have done to help yourself or others heal after a miscarriage.
Categories: Life As It Happens, Parenting
Tags: , Adoption, families, helping friends, loss, Miscarriage, motherhood, Pregancy and Babies, support