Kicking Butt in 2017
Posted January 2, 2017 by Prairie Wife - 1 comment
There is something about a New Year that just makes you want to be better! Here at PrairieWifeInHeels.com we're all about helping support you to become the best you can be ALL year long but, we just love to start out each year with a few goals. Taking the time to reflect on the past year, focus my thoughts, and jot down a few goals for the new year always helps motivate me! Posting them up here for our thousands of readers to see…well let's just say it adds a little extra motivation to follow through.
Our frequent guest bloggers all took some time to jot down a few goals. So here they are…all the ways the women of PrairieWifeInHeels.com plan to kick butt in 2017! I'd love to hear what you have planned for 2017,  let us know in the comments what your goals are.
TallGirlJ
Once again it's a new year. I always find it exciting to start a new year and see what it has to hold. Sometimes though, I dread the pressure of deciding what are you going to do different or better, and resolutions that never actually happen…
Yes I always want to loose weight.. but a new year won't change that only a new me will right!?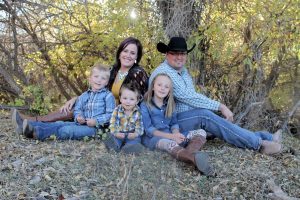 So this year I am keeping it simple.
I plan to keep loving my family.
I plan to keep growing my friendships and loving my friends.
I plan to be more selfless and think of others feeling instead of just my own.
I plan to help empower and lift people every chance I get.
And I plan to live. Live for the now and enjoy what blessings I have.
Yes there will always be bad days but I have to dust them off and
stay positive,
because that
is what will make my 2017 amazing!
Happy NEW year to you all!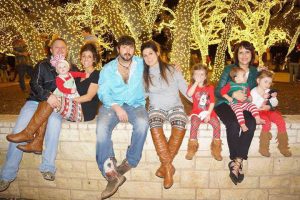 My goals for 2017 are simple and sweet.
Focus on being present by only visiting social media once a day.
Do something active for 30 minutes each day.
Buy fewer clothes/accessories but make sure what I DO buy is bought with thought, something I love, and high quality.
Spend as much time as possible surrounded (and amazed) by my soon to be five granddaughters!
Focus and Family are my goals for 2017!

BonitaBlueEyes
I always have goals, and begin every day looking at them. I believe if you don't have a plan to complete your goals they are just wishes, so I plan my days around achieving my goals! In 2016 my focus was eliminating clutter and anything non essential to my life physically and emotionally. I'm happy to report to you all that I accomplished this!
In addition to my fitness, spiritual, motherhood/teacher goals (basically work my booty off to be my absolute best), I commit in 2017 to share a creative project with the world…that's all I can say for now but stay tuned 😉
I also commit to…
Eliminating all of my debt.
Removing my tattoo.
Loving myself and God fiercely!
I love the chance to "start over" every new year.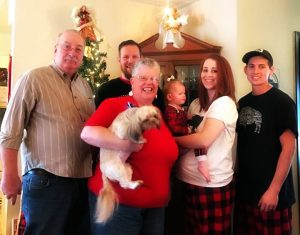 So, in 2017…
I would like to be a better mother and grandmother, daughter and sister, and friend.
I want to work on praying more. I honestly believe that I will stress less if I do.
I want to make progress on getting out of debt.
I want to stop eating a primarily junk food based, teenage boy diet.
And in all honesty…I'd like to win the lottery!
Prairie Wife
2016 was one hell of a year for both my family and I. Having a Preventive Mastectomy tested us all in so many ways. We've begun 2017 stronger than before, and with the knowledge that we are blessed beyond measure with friends and family that were more than happy to help in any way we needed. My goals for 2017 are both big and small…and I hope that I will reach them all!
I plan to focus more on my family and less on myself and my needs.
I will show myself I am #strongenough and complete a half marathon.
I will embrace my new figure and work towards being less self conscious of my breasts.
I will use social media with focus and purpose.
I will make strides in giving back to my friends, family and community in hopes of making them feel as loved as I did this year.
I will continue to use this blog as a platform to offer support to women and their families, spreading our message of grit and grace and sass and style to all of our readers and their friends!
A huge thanks to all of you, for your support of what we do on this blog. Know that we are truly grateful for all of your comments and interaction. You have taught us so much by sharing your stories and opinions. We're looking forward to another huge year in 2017!
Categories: Life As It Happens, Prairie Life
Tags: , 2017, family, friends, goals, God, health, motivation, New Year, new year goals, new years resolution, thank you