Great Books to Start Your Year Off Right!
Posted January 4, 2017 by Prairie Wife - 3 comments
It's been way to long since we posted a book review on PrairieWifeInHeels.com! Usually we try to share at least one great book a month with our readers but between my last surgery and all the holiday craziness I just haven't had time. I read about two books a week and I've found that Amazon Kindle Unlimited has been a huge money saver (here are a few more budget tips for those of you looking to save in 2017). Most of these books below are FREE to read with Kindle Unlimited (or under $5.00 if you pay) so take some time to check them out. As always, click the pic of the book to head straight to Amazon.com. I'm looking for new book recommendations so let me know in the comments what you think I need to read next.
I was not sponsored by Amazon at all for these mentions…but I wouldn't turn them down if they offered 😉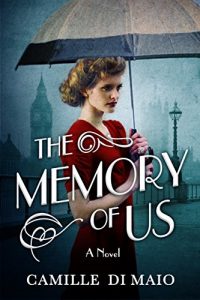 The Memory of Us by Camille Di Maio
I started this book at bedtime last night and stayed up until 2 am to finish it. I simply couldn't go to bed without knowing how it ended! This historical fiction novel takes place in pre WWII England and spans over the lifetime of its main character Julianne. From rich girl to destitute…and a final ending I'm not going to reveal…this story was captivating from the first page. With flash forwards that prepare you for the twists and turns (but still keep you guessing) I found myself both laughing and crying as Julianne found herself and love…only to loose both repeatedly. I'm struggling because I don't want to share too much of the plot but, know that family secrets and social conventions work alongside the tragedy of war and bad timing to push and pull Julianne in every direction but the one she wants. PS As a Catholic I loved the little bits and pieces that delved into religion…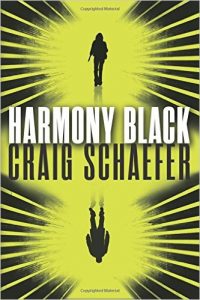 Harmony Black by Craig Schaefer
This book is the first in a series, and I am waiting with baited breath for the release of the third one (which coincidently comes out on my birthday). This supernatural mystery/thriller is not one that you want to read if you're easily scared! It's a fantastically creative look into the world of demons and black magic. Harmony Black is part of a special undercover government team that searches out evil and destroys it. A combination of magical and supernatural characters forms her crime fighting team. This first book brings her back to her home town and forces Harmony to deal with her own inner demons in a way she never expected. Schaefer creates a cast of characters that are fascinating, strong and flawed enough for us all to relate to. A little bit of a love story and humor keeps things from getting too tense but, I'd still recommend reading this when it's daytime…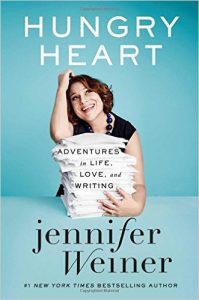 Hungry Heart by Jennifer Weiner
Biographies and non fiction aren't usually my thing…but I always try to read at least one a month. As The Cowboy and I headed to FL for a mini vacation before my last mastectomy surgery, I indulged in this book (meaning I actually paid for it) for my beach read. I began to read it on the airplane and was so engrossed that I completely missed all of the announcements and ended up screaming like an idiot (much to The Cowboy's amusement) as we landed and the wheels bumped down the runway. Her social experiences as a child were eerily similar to my own (minus the dad situation) and I loved the in-depth and honest look into her career as a writer. There are bits of political commentary that are thrown in, and while I don't agree with all of them, I was never put off by what she had to say or the way it was said. Full of the sense of humor and straightforward insights we've come to love in her fiction, this collection of essays by New York Time Bestselling author Jennifer Weiner will make you laugh, cry, downright sob, and stop to reflect a bit about the twists and turns of life.
Magic Bitter, Magic Sweet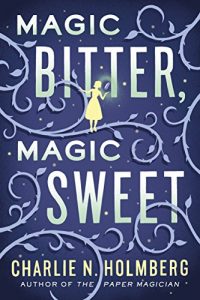 by Charlie N. Holmberg
Charlie N. Holmberg is fast becoming one of my favorite authors! Her Paper Magician Series is one of my favorite reads of the past few years, and this book was NOT a disappointment. Holberg's book is a magical tale that quickly turns dark. Marie is a magical baker that can infuse her treats with emotions and special abilities. As fate would have it she is kidnapped and forced to use her powers for evil (you may recognize a few familiar fairy tale villains). A ghostly visitor not only offers her hope but, triggers her memories and begins to help her find out the how and whys of her life. This is an epic tale of good vs. evil and strength. Marie's search to find out her true origins will leave you captivated and wanting more!
In Twenty Years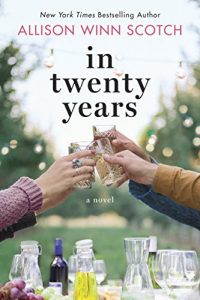 by Allison Winn Scotch
This modern fiction delves into the deep and complicated lives of 6 people. They began as college roommates and are brought back together 20 years later at the request of one of their roommates. A blend of stories about the past and present weaves together a group of characters that are as complicated and real as each of us. Hidden secrets and emotions well up and result in a tumultuous story that will keep you guessing, changing alliances, and possibly thinking about the what ifs and maybes in your life…
There were a few more great books that I thought deserved an honorable mention. You can click on them to read more!
Hex on the Beach (The Magic and Mystery Series) by Gina LaManna
The Girl Who Fought Napoleon by Linda Lafferty
Coma Girl by Stephanie Bond
The Daughters of Red Hill Hall by Kathleen McGurl
Categories: Book Reviews, Reviews
Tags: , Allison Winn Scotch, biography, book lists, Book Review, Cahrlie N. Holmberg, Camille Di Maio, Craig Schaefer, Fiction, Harmony BLack, Historical Fiction, horror, Hungry Heart, In Twenty Years, Jennifer Weiner, Magic Bitter Magic Sweet, The memory of us