Some Books You'll Want to Read
Posted May 4, 2015 by Prairie Wife - 5 comments
Mother's Day is coming up, and as I said before, one of my favorite things to do on this special day is lounge around and catch up on my reading. Just in case you are looking for something to read on Sunday I've got a few books that you should try! Some of you may recall me talking about sticking to a budget earlier this year…and looking at all these books I've been reading you may wonder if I've been true to my word. I assure you I have! In my quest for saving money I came across Kindle Unlimited. For $9.99 a month you can read as many books as you want, and you have over 700,000 books to choose from. It's saved us a ton of money! I usually read around three books a week and even though I always tried to get books that were $4.99 or less, that still added up to almost $100 a month I was spending on books. I would really encourage my fellow book worms to try the 30 day free trial. Most of the books that I reviewed below are available with Kindle Unlimited.
P.S. I'd love to hear what you are reading, make sure you leave a comment telling me what books you think I need to read.
  The Glassblower by Petra Durst-Benning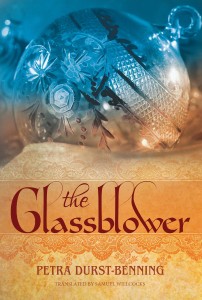 The Glassblower is the story of the three Steinmann sisters who are living in Germany during the 1800's. When their father (a glassblower) suddenly dies they are left destitute and must find a way to survive. They ignore tradition to ensure their survival and the result is a gripping story full of highs and lows. I found myself rooting for the girls throughout the book. Durst-Benning's  portrayal of the sisters was authentic and made them seem so real that I was actually sad when I finished the book! Thankfully this is the first book of three, so I wasn't sad for long.
The Impossible Lives of Greta Wells by Andrew Sean Greer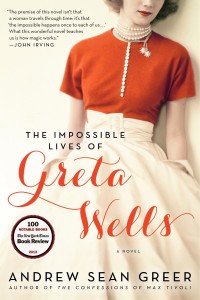 Greta is devastated by the death of her twin brother and in an effort to resume her life again she tries electric shock therapy. When she goes in for her first session she is transported back into time to what can only be described as another one of her past lives. Each time she receives therapy it causes her to go into another time (and life). She then rotates through the lives and finds out that her other selves are traveling as well. Her beloved brother and Aunt are found in each time period, and it's fascinating to see how she handles the changes. The premise of past lives is one of my favorite concepts to read about, and they way that Greer ties it all together in the end is perfect. I was very impressed with this book, and I will be checking out the other books written by Greer!
Enchantress (The Evermen Saga Book 1) by James Maxwell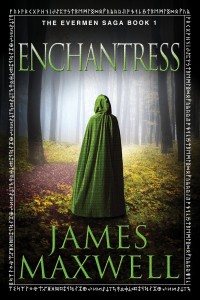 Enchantress takes place in a Fantasy land where magic exists in the form of "essence". this powerful substance is used to draw runes on objects which then turns them magical. The main character Ella and her brother Milo are poor and struggling to find their way in the world. When a dark force threatens their land both Ella and Milo have the chance to become something great. The themes of perseverance, love, and the ripple effect of our decisions can be seen throughout this story. The book does start a little slow, but I would encourage you to stick with it! The first in a series of four books, this book is wonderful on it's own…but I bet you immediately get the second one when you finish.
The Perfume Collector by Kathleen Tessaro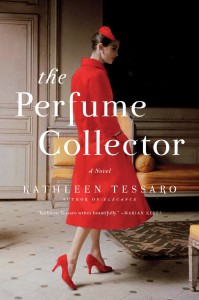 The Perfume Collector begins with the tale of Grace. A deeply unsatisfied woman living in 1950's England. Just when things are looking too bleak to ever allow her to recover, she receives a large sum of money from a mysterious French woman. She leaves her overbearing husband to travel across the channel. In the course of her journey she discovers not only the story of Eva D'Orsey, but her own story as well. This books takes you back to the glamor of the 1920's and 1950's as the characters travel across Europe in a story that is as uplifting as it is fascinating and heartbreaking.
A few more books I just had to mention…
The Bone Season by Samantha Shannon
The Paper Magician by Charlie N. Holmberg
An Unfamiliar Murder by Jane Issac
Categories: Book Reviews, Reviews
Tags: , book recommendations, Book Review, Fantasy, Historical Fiction