Essential Oils Fab…or Fad? Part 2
Posted May 6, 2015 by Prairie Wife -
Last month I shared with you my struggles with  low energy levels and mood following the birth of LittleMissH. I decided that I would try a combination of Essential Oils , exercise, and just being aware. Just the first three days of using a mood lifting blend of oils I noticed a significant difference. I also bought two Essential Oil diffusers and put one in the main part of our house and another next to my bed. I use a grounding blend in my bedroom and an Invigorating blend in the rest of the house.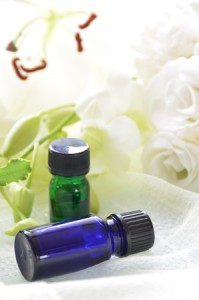 Four weeks later I can say that Essential Oils are officially fab in my book. I continue to see a difference in my energy and mood (in a good way) and even felt good enough to go on a five mile run, something that would have been incredibly daunting to me just last month. The Cowkids are fascinated with "the smoking volcano" and love to take a few sniffs of it when they walk in the room. I'm sure it's benefiting our whole family to have the diffusers going. Just this morning Cowboy J said to me "I can tell LittleMissH is sleeping better, you've been much more happy and fun…way better then those first few weeks when she was here."
I even discovered that Frankincense is great for respiratory support, even while nursing!
Now I find myself making a wish list of oils I'd like to add to my supply, and doing research on ways I can use them to help my family (take a look at our Pinterest Boards for some great ideas). When I shared my last post I had tons of friends and family members that shared their stories about Essential Oils, and gave me some great ideas of ways I can use them to help the Cowkids. My next project is to make an all natural bug spray to use on the Cowgirl G, she got bit all over when she was on her horse last weekend. BonitaBlueEyes also mentioned they can be used to keep flies and spiders out of the house…this is definitely worth looking into!
I'd love to hear what Essential Oils you use, and how you use them!
Just in case you want it, here is my blend I use to help boost my mood and energy!
1 drop Bergamot
1 drop Grapefruit
1 drop Clary Sage
1 drop Wild Orange
3 drops Frankincense
Place oils in a roller ball container and fill the rest of the container with grape seed oil. Shake and apply on palms, bottoms of feet, and behind ears as needed. I also like to cup my hands and take a few deep breaths of the oil!
Note: We here at PrairieWifeInHeels.com are not doctors. Please consult your doctor with any questions or concerns.
Copyright: shikibu / 123RF Stock Photo
Categories: Life As It Happens
Tags: , babies, essential oil recipe, essential oils, health and wellness, natural cures, postpartum depression, pregnancy