Essential Oils Fab…or Fad? Part 1
Posted April 20, 2015 by Prairie Wife - 7 comments
The last few weeks around the Prairie Homestead have been a little rough. I've been able to keep my head above water, keep things running smoothly on the home and kid front, and I haven't had a screaming crying mental breakdown…but I just haven't been feeling normal.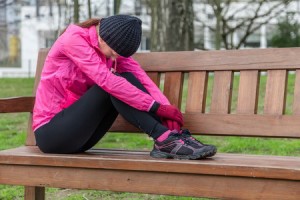 I've been tired and unmotivated, despite LittleMissH sleeping better than any baby I've ever had, and the thought of leaving the house to perform everyday tasks has seemed more than a little overwhelming. I wore the same pair of sweatpants three days in a row and didn't even care if the other parents noticed. While I've kept up on my workouts, I've still been feeling like crap about my postpartum body. Last Sunday as I was going for my usual 3 mile run, I got about ½ mile into it and was overtaken with the overwhelming urge to just lay on the side of our dirt road and cry.
Those of you that are familiar with this blog know that this is NOT my normal attitude! The upbeat and ready to laugh attitude you can find in my writing is true to who I am about 90% of the time. I pushed myself to keep on going but took the quiet time of my run to do a little inner searching. Most of you reading this have probably already guessed what was going on…but it had taken me two weeks to realize that I was struggling with a hard core case of the baby blues after giving birth to LittleMissH.
I blame my slow uptake on the fact that I have never struggled with the baby blues after the births of the other four Cowkids, and I've just been focusing so much on keeping myself and my family afloat that I haven't taken much time to think past "you have five kids under the age of nine and are a single mom most of the week" as the reason for my exhaustion. As soon as I returned home from my run I asked The Cowboy what he thought. Since he has been with me for over 10 years and the birth of 5 Cowkids, I knew that he would be open and honest. He gave me a hug and said that he had been wondering the same thing over the last week. But, since I had been doing such a great job keeping up on everything he didn't want to bring it up. I approached CollegeBFF , BonitaBlueEyes and TallGirlJ about it as well, and they responded in the same way. They had been concerned the most about my lack of self esteem, something that they all said was unusual for me even postpartum.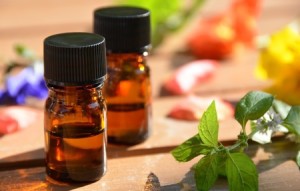 I knew that I could opt to go on antidepressants, and while I totally believe in the wonders of modern medicine, I wanted to try my own way first. I know from experience how important self care is like exercise, extra Vitamin D supplements, and awareness of the situation…and I wanted to try the same with my baby blues . The problem is, I was already exercising and now that Spring has finally arrived in Wyoming (for the most part) I know I am getting enough sunlight and fresh air. On Monday I felt a little bit better and forced myself to get moving and be productive, but it was still a major effort. I knew that TallGirlJ had used essential oils in the past, and one of my fellow Wyoming bloggers Jill Winger of The Prairie Homestead is a huge fan of Essential Oils, so I thought I would try using them to lift my mood.
TallGirlJ hooked me up with a family member of hers who is knowledgeable in the ways of Essential Oils. She stopped by on Tuesday with a special blend she had made me, and brought over an Essential Oil Diffuser and a few already mixed Blends (Invigorating Blend, Joyful Blend, and Grounding Blend). She instructed me to place her blend on my palms, wrists and the bottoms of my feet a few times a day. She showed me how to put the oil on my palms, cup them around my nose and take a few deep breaths. We placed a few drops of the Invigorating Blend into the diffuser and immediately my house began to smell like a Spa…that alone put me in a better mood! She explained that I would hopefully notice my mood improving in two days or so and to call her with any questions or concerns. Note: She made sure to only use oils that were safe for a nursing mother, and for the baby and kids in case there was some transfer. Please be aware that some oils are NOT safe for infants, nursing/pregnant mothers, and young children.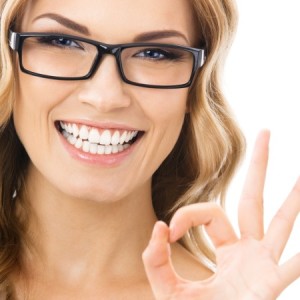 On Wednesday I woke up feeling pretty darn good. I had moved the diffuser into my bedroom for the night and between breathing in the Grounding Blend and my postpartum oil soaking into my feet and wrists I felt like a new woman. Not 100% but, better than I had been in weeks. We had a busy day of doctors appointments (shots for all three little Cowkids), volunteering at school, and a play date at night. I felt fine through it all! Even a slightly cranky LittleMissH didn't throw me off. I kept on using the diffuser all day and moved it into my bedroom at night, and I was using my postpartum blend a few times a day. By Thursday afternoon I felt like myself for the first time in two weeks…and I was sold on the Essential Oils. The Cowboy even commented on the phone that he could "hear the smile back in my voice" and I hadn't even shared with him that I was doing anything different. On Friday and Saturday I wasn't as diligent with the diffuser (it needs to be refilled every 6 hours) and I noticed by Saturday night I wasn't feeling that great again.
I'm the first to admit that I have a bit of an all or nothing personality. When I get into something I get into it all the way…and Essential Oils are at the top of my list of things I'm into right now! I'm making a few purchases of Essential Oils to try, and I bought two diffusers so I can have one next to my bed and another out in our main living area. You can also check out our Pinterest Boards to see some great ways I found to use Essential Oils.
To stay true to our Prairie Wife Guarantee I felt like I needed to make this a two part post so I could follow up with you in a few weeks. Right now I'm feeling like Essential Oils are fab, and they've certainly helped me to lift myself out of the Baby Blues fog. I'll check back in with you soon to share my opinion but, I'd love to hear what you think!
Essential oils fab…or fad?
Have you ever struggled with low energy and mood postpartum, what helped you?
Note: This post is about the baby blues, but if you are struggling with feelings of harming yourself and/or your baby seek professional help immediately. Please let your doctor know if you feel that you are suffering from postpartum depression, even if you don't plan to take medication.
Copyright: / 123RF Stock Photo
Categories: Health and Wellness, This and That
Tags: , babies, depression, doTERRA, essential oils, health, Health and Fitness, motherhood, postpartum depression, pregnancy, support, wellness