Spring 2015 Beauty Must Haves
Posted April 15, 2015 by Prairie Wife -
Spring is here in Wyoming (at last) and between my lack of sleep because of LittleMissH and the harsh Wyoming Winter my skin is looking less than glowing. The warmer weather of Spring means more skin is showing and I'm ready for a fresh lighter makeup routine. Below are a few products I've started using in the last month or so. I'd love to hear what you've been using to get your skin ready for Spring so make sure you tell me in the comments!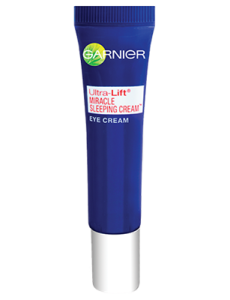 Ultra-Lift Miracle Sleeping Cream (eye cream)
I am always on the hunt for a new and better under eye cream. Dark under eyes have been a problem that has plagued me since high school. With the birth of each Cowkid they seem to get worse and worse. To compound the problem, my under eye area is very sensitive and many creams cause my skin to form little bumps and sores. I was nervous to try this new product but it looked so amazing I decided it was worth the risk. I am so thankful I did! I FaceTimed Ma and Pa the other day (after using it for three weeks) and they both commented on how refreshed I looked. It's a light gel like formula that goes on smoothly and soaks in quickly. It has a light pleasant scent that doesn't irritate my eyes…and did I mention it really works…and you will see results instantly?! Go to your local drugstore and get it, I assure you it will be worth it!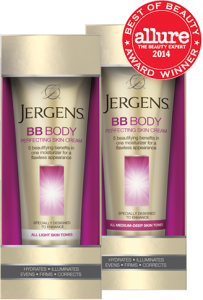 Jergens BB Body Perfecting Cream
This body lotion is an amazing modern invention that will change your skin's life! This Perfecting Cream is a high-bred between, self tanner, lotion, and body makeup. It immediately evens out your skin tone, soothes and nourishes dry skin, and gives you gradual color that builds over time. It has a light smell and dries quickly…no need to wait 20 minutes before you can get dressed. It's the perfect way to give your skin a little glow, so you don't blind people when you pull out your floral skirts!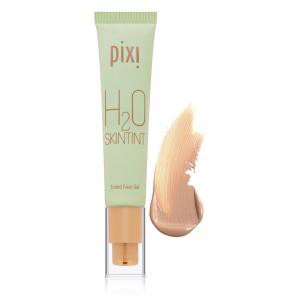 Pixi H2O Skintint
This Winter I told you about my new favorite everyday makeup Physicans Formula CC cream, and I still love it. But it's a little heavy and thick for my Spring Skin needs. Last month this new product from Pixi (a brand I love) caught my eye. Pixi H2O Skintint is a light weight makeup that adds just the right amount of sheer and glowing coverage. It's not heavy but moisturizes and evens out my skin tone and has become part of my five minute face routine (I'll post more about that later). I wouldn't recommend it for a big night out, it doesn't have enough coverage for that, but for everyday wear you need to try it.
Categories: Prairie Wife Style
Tags: , Beauty, Jergens BB body perfecting, mekeup reveiw, Pixi H2o Skintint, Spring 2015, Spring Makeup, Undereye cream