2015 New Year's Resolutions Roundup
Posted December 29, 2014 by Texas Two Steppin' - 2 comments
Texas Two Steppin': I always like to start my resolutions by seeing how well I did with the previous year's listing. I'm pleased to say that I achieved them all, and I owe that in great part to y'all–there's nothing like having thousands of readers to keep you honest and on track! This year I'm going to cut my resolutions down to three and Prairie Wife, Tall Girl J and BonitaBlueEyes will be joining in the "fun!"
Alright, here I go…
1. I promise that I will make a trip out to the Wild West and visit with all of the Prairie Wives in 2015. OK, I have to admit that while this is a great resolution, I know for sure it is one I will actually complete because I get to meet my godchild and get hugs from all the other nieces and nephews!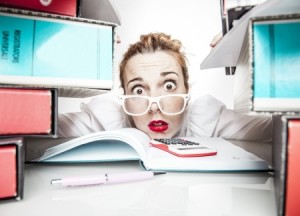 2. The last six months I have had some new, unexpected, and totally exhausting work assignments. Every day and most evenings I have been spending my time writing reports and reading research, so I haven't been able to spend my free time on fashion and beauty and personal style. Seriously, I still haven't read September's Elle yet! But I am rededicating myself to my writing and am going to try to publish at least one post a month. Right now that seems like a daunting task, and I'm going to need your encouragement to meet this goal, but I'm really looking forward to finding a bit more balance between my home and work lives.
3.  Because I have been so crazy busy (see above) I haven't had the opportunity to share my latest news with y'all, but in 2015 I'm getting a daughter-in-law! The Texan and I are thrilled (as is Prairie Wife) and I resolve to tell you all about it in my next blog post, but I promise it won't be wedding news all the time! But, I will need your help finding a stepmother-of-the-groom look, and can't wait to hear your thoughts as we prepare for a 2015 winter wedding, Texas style.
Prairie Wife: Hello all, I'm glad you are stopping back by despite us taking a week off to spend Holiday time with friends and family…and let's face it I spent a lot of time taking naps too! Just like Texas Two Steppin' I took some time to look back on last year's goals and I also did pretty darn great! Though 2014 got off to a rough start it still turned our pretty amazing, and I am looking forward to 2015 and all the blessings it will bring.  I had this post already written a few weeks ago but, due to an unexpected few weeks I've reflected on, and revamped my three New Years Resolutions so here they are…
1. In 2015 I resolve to relax and reevaluate my priorities as needed, let some things slide, and along with that ask for help when I need it. While on the blog I am perfectly honest about the ups and downs of life on the Prairie. In "real life" I pretty much keep my head up and charge forward with a smile. After several of my friends read my post about the rough time I've been having I got multiple texts from friends "yelling" at me for not asking for help. They had no idea that I had been feeling overwhelmed. Firstly, it made me feel great that I had such wonderful support, and then it made me feel badly for not being more honest and relying on them for support more. After all, if I were in their place I would be upset too! So with CowBaby5 on the way in 6 weeks I resolve to let the little things slide (you may see only 3 posts a week for a month or two) and ask for help!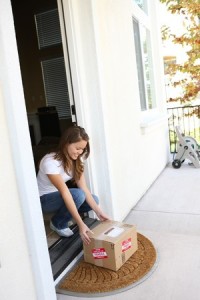 2. I am standing up and saying that I am addicted to Amazon Prime, and perhaps internet shopping in general. Perhaps addicted is too strong a word…I don't spend more than we can afford and we do use/wear everything I buy (and I stick to my closet organizing rules) but, my spending has been a little over the top the last few months. I am also guilty of popping into my favorite local boutique the Floral Rhino a little too much, and can anyone say no to the Target Clearance rack?! So, I am going to spend 2015 being a more conscious spender. I'll be sharing my journey with you on the blog, I've already thought of some great ways to trim my monthly spending!
3. Lastly I resolve to spend more time as the fun mom. I know that I can't just let things like homework, chores, and manners slide but, I can spend more time playing board games, helping them play Skylander on the Wii (even if after 15 minutes I want to claw my brains out), playing outside, and simply turning the ringer on my phone off and being more present. With a new baby coming I know that this will help all of us keep our "love cups full!"
TallGirlJ: As I wrote my resolutions for Prairie Wife I couldn't help but feel that some people may see them as a little cliche! But, what can I say, these are the things I need to work on to be the woman, wife, and mother I want to be. One of the things I love about PrairieWifeInHeels.com is how easy it is to be honest, and how many of you our readers respond to that. So, despite my wish that my resolutions were a touch more exciting here they are…
1. Be more positive. I must saying signing up for a silly app on my phone called Timehop (an app that shows you past posts and pictures from your years on FaceBook) has been a great way to be reminded myself of how precious and cute my kids are, and also, how negative I can be… It will pull up status updates that I have done in the past and some of them are very negative. While I know that many were just me showing frustration and venting, I currently couldn't tell you what any of them were really about! This tells me I need to suck it up and look at the positive in things, because obviously none of that stuff ended up meaning anything! I am the first to admit I give up and get frustrated super easy, this is something I would really like to try to change.
2. As many of you know I did a post about going yell free. When I was following my plan my house was more peaceful and I felt much less frustrated. I have to admit that since becoming pregnant with Baby #3 I have fallen off the wagon. I have let myself get very frustrated and reverted to yelling instead of trying to find other ways to deal with issues. And I know yelling does not work!! All it does is bring more frustration (not to mention guilt) and now my kids are reverting to yelling at each other more. In 2015 I am holding myself responsible and getting back on track!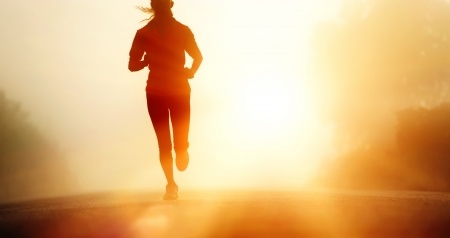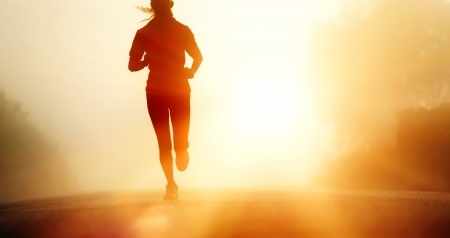 3. In 2015 I will loose the baby weight and exercise! As I said in my intro I know this is very cliché, but you know what…I don't care! I had a new baby on December 20th (a beautiful baby boy who weighed in at 7lb 13oz and 20.5 in) and my goal in 2015 is to loose the weight I gained with the baby. I am not pushing it, I know I will never be a size 8. I want to be healthy. I also want to get back to my running! For those who know me I used to say I would only run if something was chasing me or if I was playing a sport…Well then came kids and the weight. When Prairie Wife talked me into trying running with her I thought she was crazy but wanted to try something new. After doing it for a year (including running several 5k's) I realized that running gives me my 20-35 mins of alone, sanity, thinking time! I got lazy when I found out I was pregnant and only ran for a few weeks. Between morning sickness and laziness I stopped…and it is one thing I have missed more than anything during this pregnancy. Even more than beer, and I love a good beer now and then 😉
BonitaBlueEyes: On my official resolution list I have the same old cliché goals that everyone else does like loosing weight, being more kind, and being a better mom. And those of you that have been keeping up with my posts are probably imagining how long my list is! But, when Prairie Wife asked me to send her three New Year's Resolutions I decided to focus on my resolutions that are more unconventional.
1.  I'm going to help the environment more by becoming as minimalist as possible with 3 kids.  I'm going to use cloth wipes and diapers, grow a vegetable garden, and do all I can to consume less! This includes shopping less, and finding new ways to reuse what we already have! Don't worry I'll let you know how this little experiment of mine goes here on the blog.
2.  I'm going to write more by contributing at least 12 posts to PrairieWifeinHeels.com.  Prairie wife does not necessarily need to use them if she doesn't want to, but I'll give her 12. I didn't realize how therapeutic writing was for me until Prairie Wife invited me to be a frequent contributor on the blog. I was really nervous to do my first post but now I LOVE it! I'm also going to write at least 3 bilingual children's stories.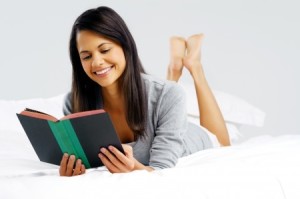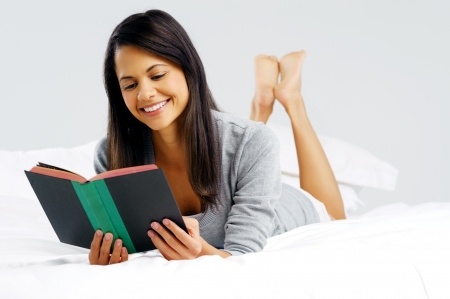 3.  I'm going make time to read more by banning Facebook at night.  I'll also read 3 books that are outside of my regular self-help/spiritual/parenting genre.
What are some of your resolutions?!
Copyright: / 123RF Stock Photo
Copyright: / 123RF Stock Photo
Copyright: / 123RF Stock Photo
Copyright: / 123RF Stock Photo
Categories: Life As It Happens
Tags: , Earth friendly, family, focus on family, friendship, lists, loose weight, New Year's Resolustions, positive attitude, support, yell free