Going on Vacation with a Budget
Posted December 31, 2014 by Prairie Wife - 10 comments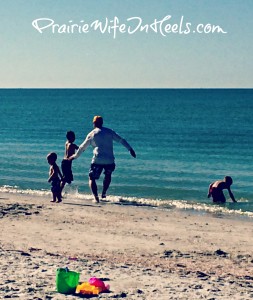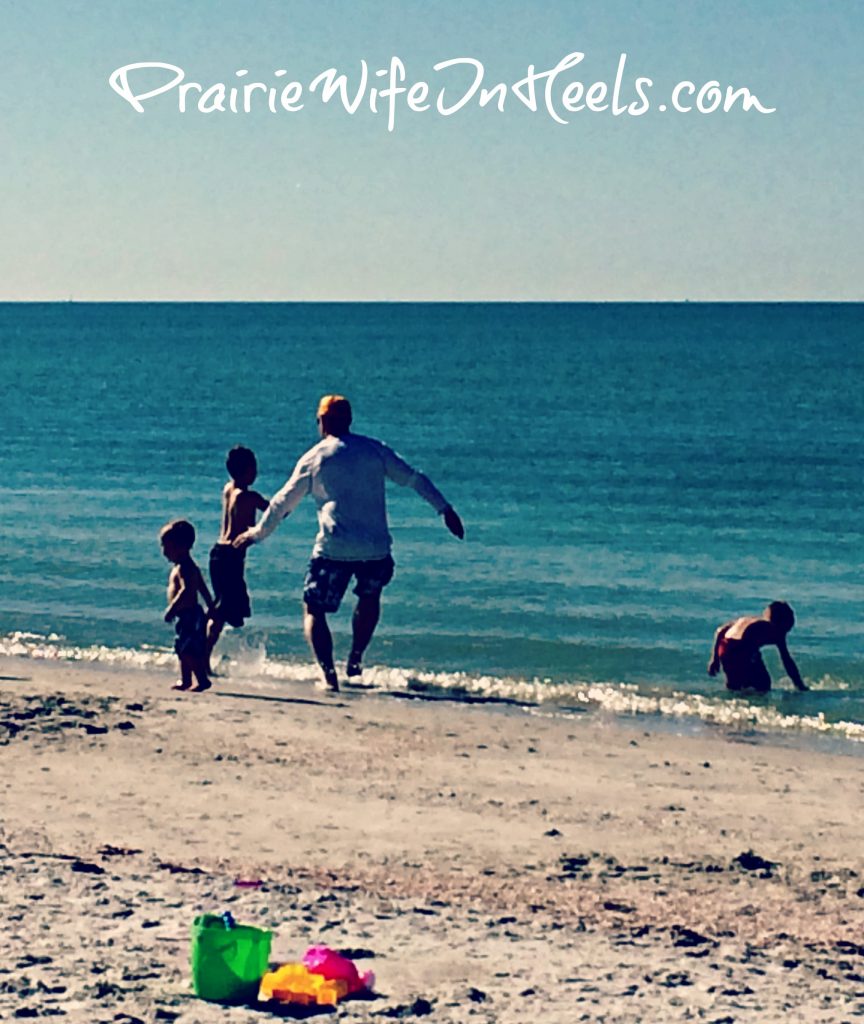 The first week of December The Cowboy and I surprised the kids and CowGranny with a week long trip to Florida. There were several reasons we went the surprise route. First and foremost The Cowboy loves a good surprise so, he had CowGranny booked for the week and thinking she was coming up to watch the Cowkids while he surprised ME with a trip (oh what a tangled web we weave…)! Instead we whisked her off on a trip to sunny Florida where she was surrounded by 4 completely wound up Cowkids for a week…she might of got the raw end of that deal! We chose not to tell the Cowkids simply to save our own sanity. Anyone with children knows that if you tell them about anything exciting ahead of time they will badger you relentlessly asking if it's time yet! After surprising CowGranny we headed to the airport and hopped on a plane. We landed in Tampa Bay and spent a day at the beach before heading to our resort in Orlando the next day. The kids had no idea Disney World was in the plans until we pulled up to the gates, their reactions were hilarious. The next day we went to Universal Studios and when Cowboy J realized we were going to Harry Potter World he cried he was so happy. We spent a down day at the resort (which was just what we all needed) and then hit Sea World before flying out the next day.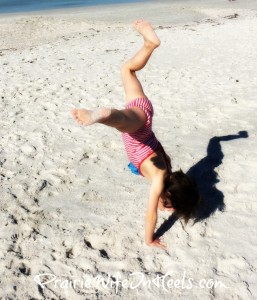 The Cowboy and I have been planning this trip for over a year, with four kids and three adults it took some planning and saving to make sure we could enjoy the trip without breaking the bank! So, I thought I would share with you a few of the things that we did that helped us save $100's of dollars a day. Keep in mind that these tips are for a vacation of more than three days. Also, while some of these tips will only help you if you're headed to a big theme park, many of these tips are ones we use no mater where we travel.
1. Plan ahead and use those points you have saved up!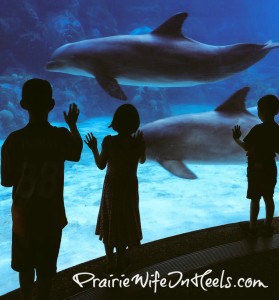 The Cowboy spends on average over 240 days a year on the road…that's a lot of nights in a hotel. We learned early on the wisdom of signing up for hotel rewards programs. Even those of you that only travel every now and then, it's amazing how the points add up. As a bonus most programs add a bunch of points just for signing up. With a big trip, take some time to plan ahead and save up those points. It's worth it to drive a few blocks further to stay at a hotel where you belong to the rewards program. Even if you only get two nights of your week long stay free, your saving at least $300! The same goes for airline points. Sign up and save them for a big trip, even one ticket bought with your miles can save you hundreds of dollars.
2. Take a look at a few airports near where you are going to compare prices.
We first looked at flying into Orlando when we decided to take the family on this trip. On a whim The Cowboy checked out the Tampa Bay Airport. Thank goodness we did because we save hundreds on each plane ticket which added up to almost two thousand dollars saved! We had to rent a car anyway (think about renting from an off site place instead of right at the airport), so we stayed in Tampa Bay one day and hit the beach and then drove the two hours to Orlando. It wasn't a problem at all, and I'm so glad we had the time at the beach!
3. Try and stay in a room/villa with a kitchen if you have kids.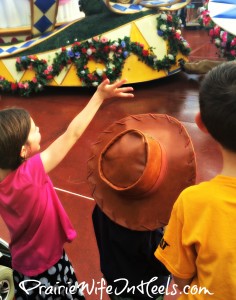 When traveling with kids (especially as many as we have) we often have to get two rooms when we go anywhere for more than a few nights. It's just not practical to have so many of us on top of each other for such a long time. A few years ago we started asking for suites or villas. Most of these come with a kitchen set up and it has saved us SO much money. Stopping at WalMart and buying breakfast cereal and yogurt, snacks, sandwich fixings and food for a few simple dinners (like spaghetti or chicken and rice) will save you hundreds. Just eating breakfast in the room not only saved our sanity (it is SO hard to get up and get into a restaurant the second the kids wake up) saved us on average $40 every morning with our group of four kids and three adults. I know that many hotels offer free breakfast but it's always a stressful crowded mess of people in pajamas pushing and shoving for the last stale banana muffin. Just eating three dinners in our room saved us over $200, not to mention the last thing I wanted to do after a 10 hour day walking around Disney World was make the Cowkids sit and behave in a restaurant while they waited for a meal!
4. Pack a lunch and bring it to the theme park.
All of the parks we went to allowed you to bring backpacks. Packing a lunch and a bunch of water bottles was a great way to save us money and time. We bought a loaf of bread, peanut butter, jelly, and fruit and snacks and packed a lunch each day. We also loaded up on bottles of water and then simply refilled them at the restrooms. We still let the kids indulge in an ice cream cone or another sweet treat at each park. We saved over $250 doing this…that's crazy!
5. Pack light to save on luggage costs.
No matter what we think about it, the reality of flying now is that you have to pay an extra luggage fee. If we had a suitcase for each person on the trip we would of had over $200 in luggage fees alone. The Cowboy and I shared a suitcase and I packed all four of the Cowkid's clothes in one suitcase. Most villas have laundry rooms inside, and every hotel I know of has onsite laundry facilities available for guests. I did two loads of laundry on our off day and we had plenty of clothes for the kids to wear (and an extra pair was clean and ready when Cowboy W barfed on the plane). We also buy a pack of diapers, and sunscreen when we get our groceries. Checking strollers and car seats is still free and cheaper than renting them!
6. If possible travel during the off season.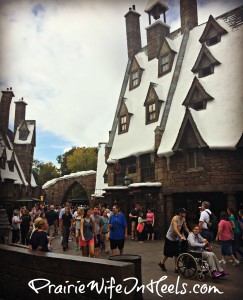 The Cowkids missed a week of school to go on this trip but, the money we saved traveling during the off season was well worth it. We gave their teachers plenty of notice and had all their work done when they returned the next week. Hotel and plane costs were considerably lower during the off season and the crowds were considerably smaller. In Universal Studios the Cowkids never had to wait in line for more than 5 minutes! Not to mention the "winter" temps of 60 degrees were still plenty warm to us!
7. When you check in ask the hotel if they have any deals.
We bought our theme park tickets ahead of time, and upon arrival found out that our hotel had discount deals with the parks they could have offered us…lesson learned for next time! Also, if you are staying at a place that offers a time share sales pitch it might be worth the few hours (most offer kids club type babysitting) for the free incentives they offer you for your time!
How do you save money when you travel?
For more tips on traveling with children check out this post!
Categories: Life As It Happens, Prairie Life
Tags: , budget, Disney World, family vacation, Prairie Wife Life, save money, Sea World, travelign tricks, traveling tips, Universal Studios, vacation on a budget