Kid's Movies Need to Come With a Kleenex Rating
Posted November 10, 2014 by Prairie Wife - 2 comments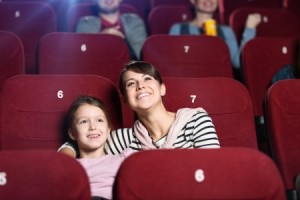 This weekend I got the chance to be what I call "the FUN mom!" It doesn't happen around here very often but every once in a while I get a chance to do something with my kids just to spoil them rotten and make a memory. I love to go to the movies and one of my favorite things is to take the Cowkids to a kid movie and chow down on popcorn and slurp soda (a rare treat for all of us). Due to the cost of this activity (it was $50 this weekend for everything) we only do it a few times a year. The Cowboy does not enjoy kid's movies and was more than happy to stay home with Cowboy C so I could take the three bigger Cowkids on a date this Saturday.
The Cowkids voted and decided to go to Big Hero 6. It looked cute and according to all the reviews it was a good one for all my kids' ages. We headed to the movie, arrived nice and early, and got perfect seats. I took our required "movie selfies" turned off my phone and settled in to watch the movie.
While I am not what you would call a movie buff, I have seen my fare share of kid's movies. I knew without a doubt that at some point an adored family member or pet was going to die…it's just how these things work. The last movie we saw was How To Train Your Dragon 2 and The Cowboy was mortified when he looked down the row and saw all of us sobbing not so quietly into our popcorn. This time I was prepared and had a few Kleenexes ready to hand out to the Cowkids. I made sure I sat where I could pat heads and hold hands comfortingly with all three of them when the sad occasion occurred.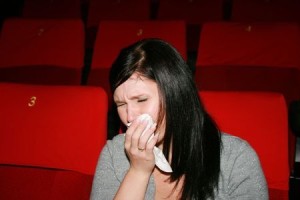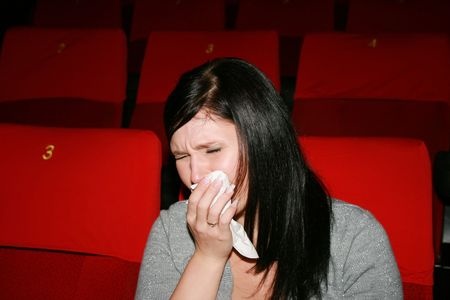 As I predicted we sat with tears flowing down our faces a few minutes into the movie. As the plot continued we cheered up, dried our tears and moved forward…only to be sobbing yet again…and then one more time in the span of 45min! I completely emphasized with the little girl behind us who was crying so loudly her mom had to remove her from the theater. After the third time I wasn't sure if I could keep my own sniffle level down much longer! Poor Cowboy J and Cowgirl G were puffy faced red eyed messes (we are not pretty criers in this family). Cowboy W is a little younger so he wasn't quite so upset but he spent at least half of the movie in my lap with a quivering lip. We sat as the credits rolled drying yet more tears, though this time they were the happy kind, and waiting for our faces to look a little less tragic.
We went to the bathroom and loaded up for the ride home. Per tradition I asked each Cowkid to share their favorite part and character with me. Cowboy W chimed in right away followed by Cowgirl G. When I asked Cowboy J what he thought he quietly said "I need some more time before I can talk about it." And wiped away another stray tear, I can't say I wasn't feeling the same myself!
Now, don't get me wrong, it was a wonderful movie and totally appropriate for my kids to watch, and I would watch it again! But, I really wish The Motion Picture Association of America would put a Kleenex rating on kid's movies. Just a little picture under the G or PG rating that shows you how many times you will need to pull out the Kleenex. Don't you think it would be better for all of us to be a little more prepared?!
Copyright: agencyby / 123RF Stock Photo
Copyright: hohotun4ik / 123RF Stock Photo
Categories: Life As It Happens
Tags: , American Motion Picture Association, big hero 6, children's movie ratings, crying at movies, fun mom, kids movies, motherhood, parenting