Prairie Homestead Upstairs Remodel 2021: The Planning and Dreaming Stage
Posted November 19, 2021 by Prairie Wife - 2 comments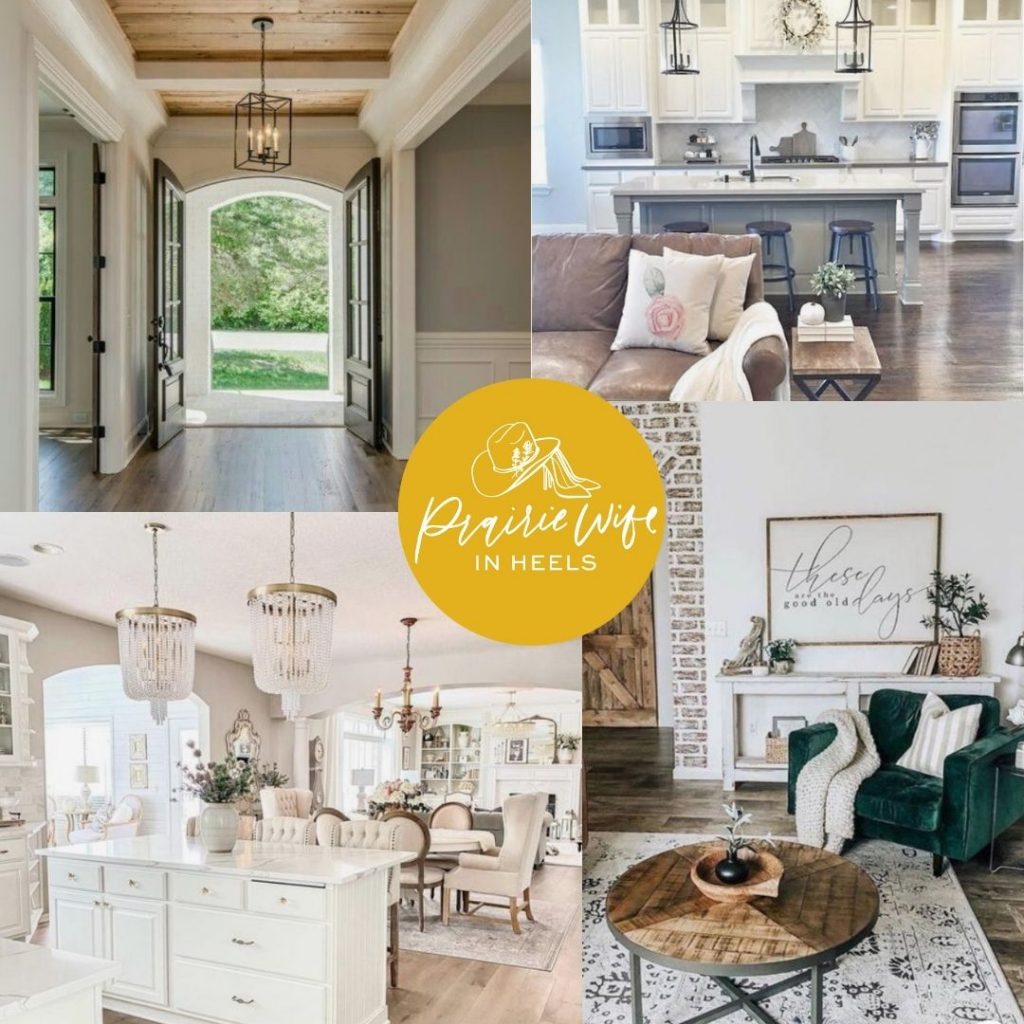 I have been SO excited to share this with you all. We are finally implementing an upstairs remodel of the Prairie Homestead. This post is the planning and dreaming…but we are actually beginning work on the project this weekend…ahhhh!
If you'd like immediate updates on our progress make sure you're following us on Facebook and Instagram.
Before I dive into the details of what we planning to do, I want to let you know a little bit more about our home.
We moved into this modular on 9ish acres 13 years ago.
Cowboy J was 2 years old and Cowgirl G was 3 months old. The Cowboy received a promotion that meant we needed to live in the Casper area and they gave us 6 months to find a home.
We looked at several places in town and on Casper Mountain but decided that the little bit of land in Converse County would be the best fit. We had a friend who built and sold modular homes and he had one available. We had him dig a full basement and pop the house on top. We had to work with the one home he had so I wasn't able to choose anything. The floor design, the cabinets, the colors, the flooring…it was already done.
I was fine with the home, and it was definitely nicer than where we lived before, but it had some things that I didn't love.
The dark gray carpet wasn't my style and the white linoleum in the kitchen and dining area was for sure not my favorite. The kitchen cabinets were blond wood and so small that there was only one corner cabinet that fit a dinner plate.
Over the last 13 years, we've changed some things.
We finished the basement, changed the playroom to the home gym, updated our bedroom, made the front porch into a mudroom, added a deck, stained our master bathroom cabinets to a darker color, and painted the kitchen cabinets white.
About 9 years ago we replaced the gray carpet in the dining room and hallway with linoleum flooring (in a blond hardwood design).
And during quarantine time we updated our upstairs dining room and seating area.
The results were awesome, but I can't lie, it still wasn't what I REALLY dreamed of.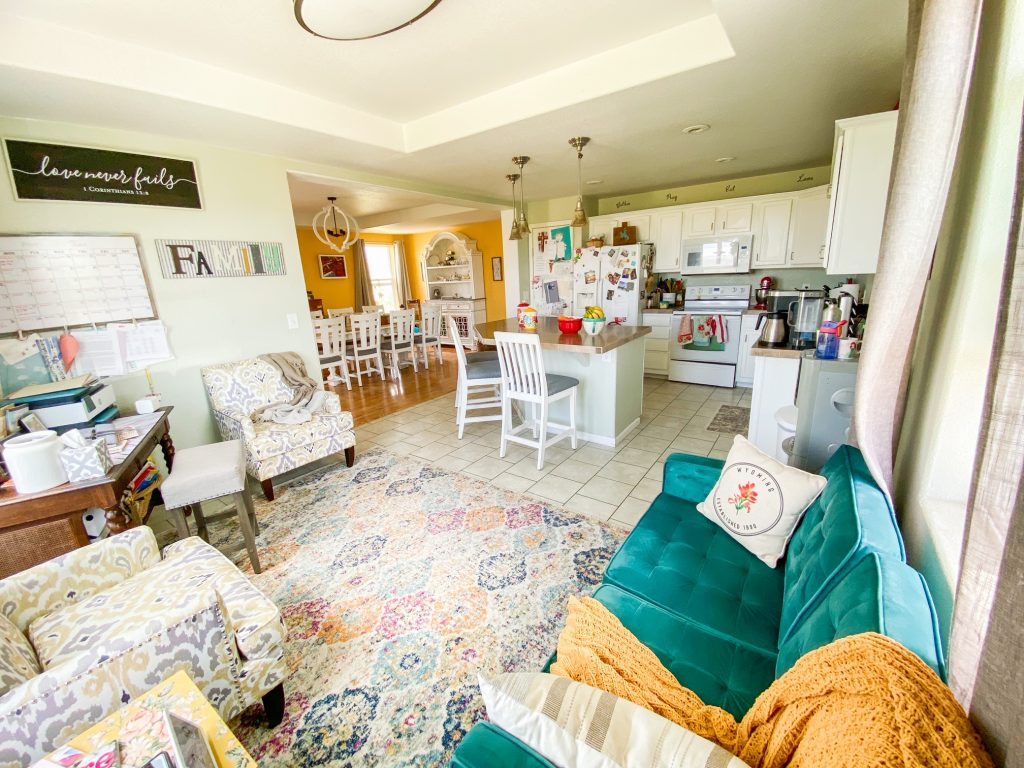 Several years ago we actually had enough money set aside to FINALLY tackle the kitchen…and Cowboy C flooded our basement and we had to spend our entire budget on repairing it.
A month or so ago, out of nowhere, The Cowboy asked me if I still had dreams of making some changes to our kitchen. 
I laughed and pulled up my "For the Homestead" Pinterest Board which I had been using for years to plan and dream, and began to talk about what I wanted.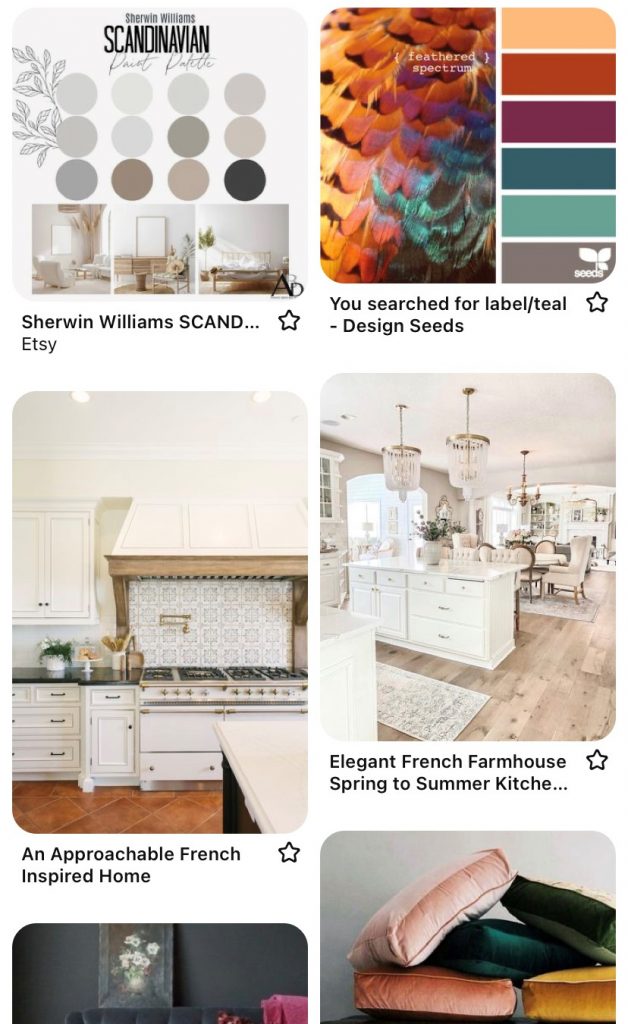 He told me he felt like we could handle the project both timewise and monetarily…but I then threw something else at him.
You see, I didn't just want to replace the flooring in our kitchen, but the gross (we've potty trained 5 Cowkids and 3 dogs in the last 13 years) dingy gray bedroom carpets…and if we did that…maybe we could change the blond "wood" floors too?
Side Note: The Cowboy surprised me with the floors when I was out of town 9 years ago, and while I was very thankful and never said anything for YEARS I actually really really didn't like the color he picked. #sorrybabe
And since we would then have cohesive flooring through the whole upstairs it only made sense to paint the kitchen and seating area, dining room, and hallway the same color…right?
And oh by the way, if the flooring was getting ripped up maybe we could paint over the BRIGHT ORANGE walls in Cowboy J's room. After all, he picked the color when he was 2 and now his tastes have changed (and we may want to use the room for something other than a boy's bedroom someday).
But keeping our same white mid-grade appliances was fine with me so that's good!
When The Cowboy's blood pressure went back down we took a look at how much it would cost to make this Prairie Homestead Upstairs Remodel happen.
We wandered around town and did some pricing and decided that if we did a lot of the work ourselves that we COULD make a full upstairs remodel happen.
WAHOOOO!
Now before you take a look at our plans I want to remind you that I'm not a super classy gal.
My esthetic is French Country Farmhouse, but I have no desire to spend $10,000 on granite countertops when laminate works just fine.
I have no need for real hardwood floors when laminate has the same look at a quarter of the cost.
Also, we have 5 kids!
5 kids that help us cook, and help clean every area of the house.
5 kids that I want to be comfortable living in our home.
Here's a look at what we picked out for our upstairs remodel. It shows the materials for the floor, and countertops as well as what I think I might want for a backsplash, and some inspiration colors for the walls, and accent colors for decor.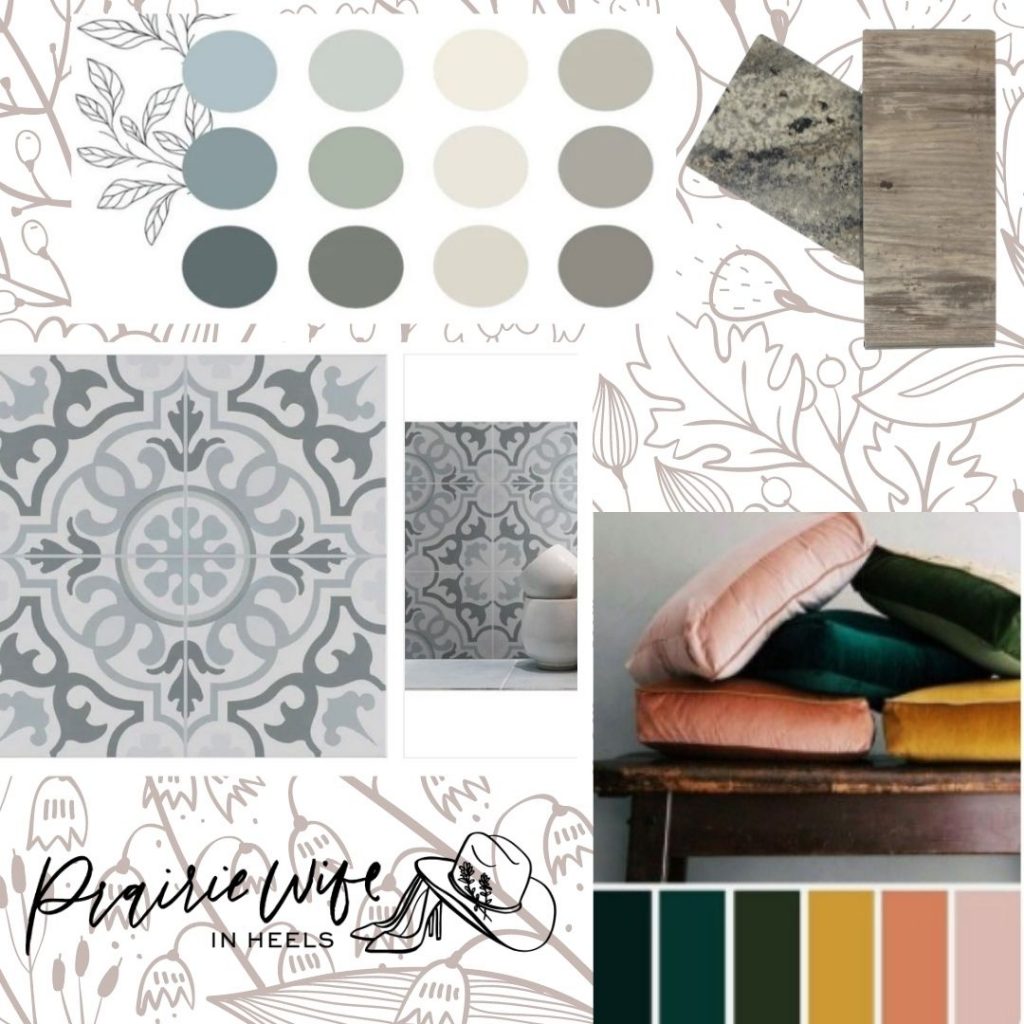 The flooring will be a bit more gray than the picture shows, with some deeper browns as well. If you follow me on social media you've seen our seating area and have probably already guessed that my beloved velvet turquoise couch and comfy gray chairs (I've changed them from the patterned ones you can see in the picture above) will stay and match the accent colors above.
Below is the design for our new kitchen area. We will have white cabinets with silver handles, and a brand new shape for our island!
Keep in mind the countertop and flooring color in the mock-up below is NOT what we are doing. There are also a few other differences, but it will give you an idea of the final look.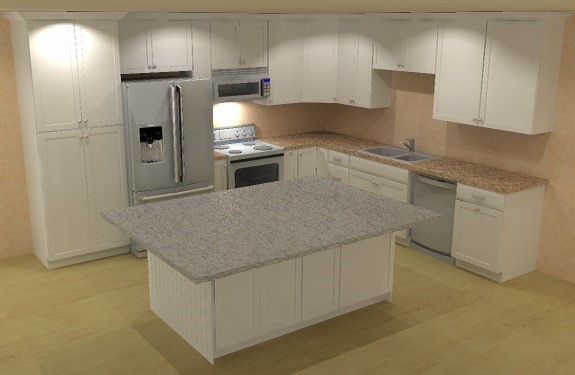 This design will allow for more seating around the island, and we've also doubled the storage in the island. This means the cluttered library table where I keep all my work stuff can be taken out of the seating area, which leaves room for another big comfy chair for guests.
We've added in deep pan drawers, a cabinet where I can store my cookie sheets, a lazy Susan set up for the corner cabinet, and hidden trash cans. We've also extended the counters (and cabinets above) so we will have a bit more counter space.
When will this all be done?
No idea.
And I refuse to even try and guess.
It will be a bit of a hodgepodge of projects with our busy sports schedules (and oh yeah The Cowboy leaving for a two-week-long African Safari right after Thanksgiving).
This is definitely not our first time doing a major remodel together, and the last time we "only" got into one fight…so maybe this time for our 2021 upstairs remodel there won't be anything we argue about? #agirlcandream
I'm looking forward to keeping you updated both here and on social media, and I'm always open to your suggestions and ideas!
Here's what it looks like now that we have painted.
Here's a look at Phase 2: Vinyl Plank Flooring in 3 bedrooms, the dining room, and the hallway.
Here's the first half of the kitchen remodel (Upper and Lower Cabinets)
Here's the second half of the kitchen remodel (Custom Island, Backsplash, Flooring, and Seating Area)
Categories: For the Home, Prairie Wife Style
Tags: , cabinets, DIY, diy kitchen remodel, flooring, for the home, home remodel, kitchen remodel, laminate countertop, painting, prairie wife homestead, remodel