Quarantine Renovation: Final Look
Posted May 29, 2020 by Prairie Wife - 1 comment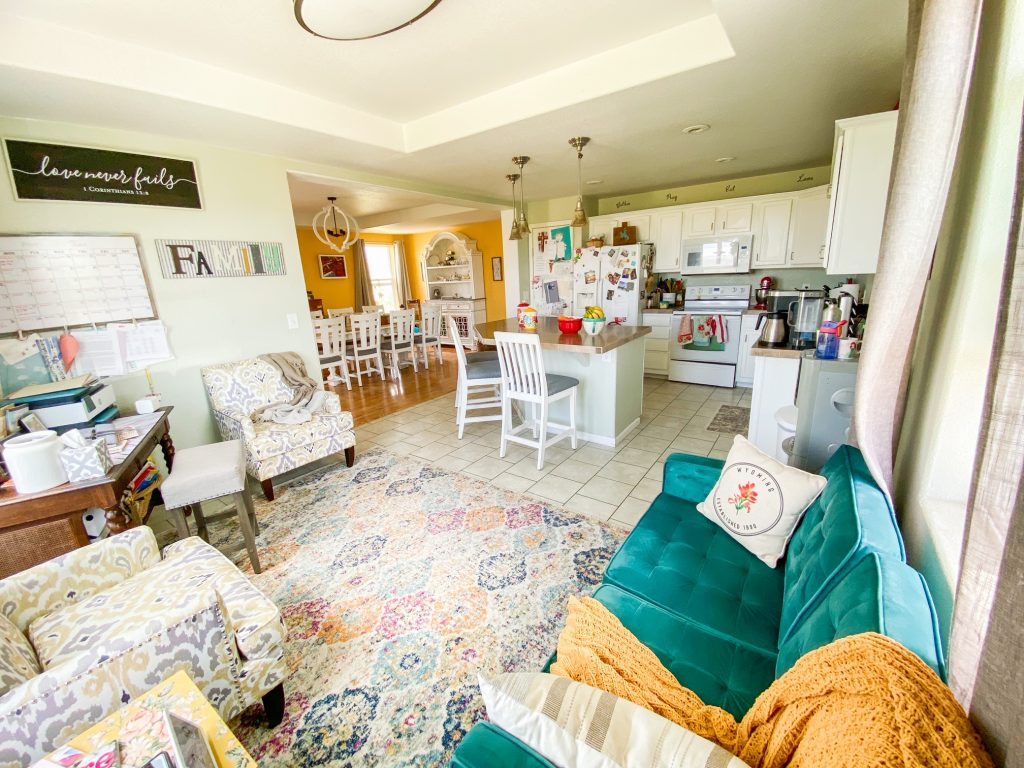 Final look…wow does it feel good to type those words out!
I have officially decided to stop saying "I'm not a DIY kind of girl" because as I created this post I saw that over the years I have 100% become a DIY girl.
From painting kitchen cabinets and a playroom renovation to redoing our master bedroom and bathroom I have turned into an HGTV and Pinterest inspired monster…just ask The Cowboy.
After a few weeks straight of being home during Quarantine Time, I started to think out loud to The Cowboy about a few changes I dreamed of making in our home.
Maybe it was the emotional breakdown I had a few days earlier, maybe he was feeling stir crazy too…but whatever it was, he agreed to help me remodel our main living area!
I've been calling it a renovation but, I don't know if that's the right word.
We didn't paint the walls, or knock anything down…most of the changes had to do with furniture and editing what we had on the walls, or displayed on shelves.
But, holy cow did what we do make a difference!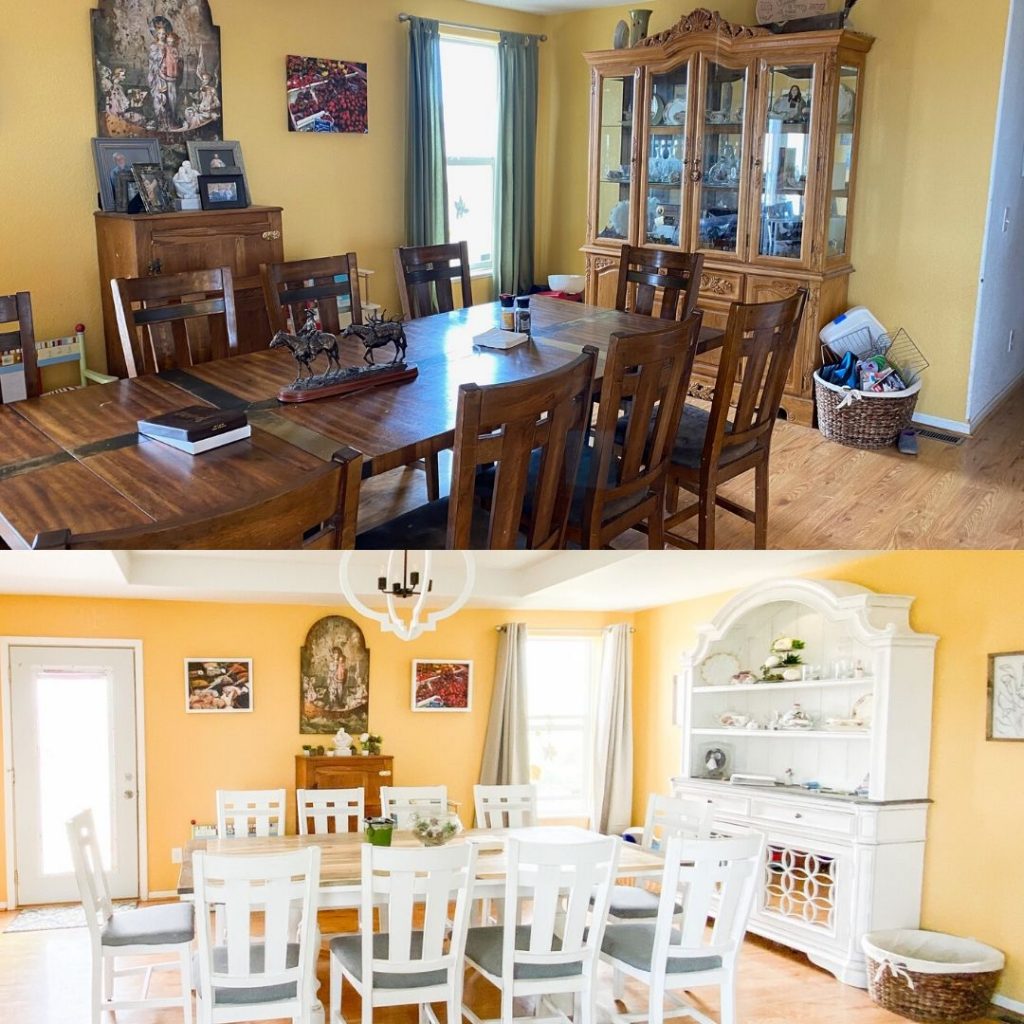 I was going for a French Country/Farmhouse look on a budget.
I love bright colors and patterns, but I also realize that our home has 5 kids and I want people to feel comfortable when they come here.
The changes I made didn't break the bank, and I picked items that could be easily washed and stand all the lumps and bumps that come with our big rowdy family (and two dogs and two cats).
We made a new dining room table that seats 10 and refinished the old chairs, you can find all those details here.
Below is a gallery of pictures with short explanations.
While these pictures are obviously of a recently cleaned home, I still left the stuff of our lives around (like papers on shelving, a covered refrigerator, and the basket of kitchen toys) because after all…this is a home to 5 children!
After the pictures, I made a list and created links to the places where I got certain items that you may want as well.
If you have any questions let me know in the comments and I'll get back to you as soon as I can!
List and Links
Is there something you'd like to know more about?!
Just let me know in the comments 🙂
Categories: For the Home, Prairie Wife Style
Tags: , dining room, farmhouse, farmhouse style, french country, home decor, home edit, home remodel, kitchen, quarantine renovation, seating area, shabby chic