Engage
Posted May 26, 2020 by Prairie Wife -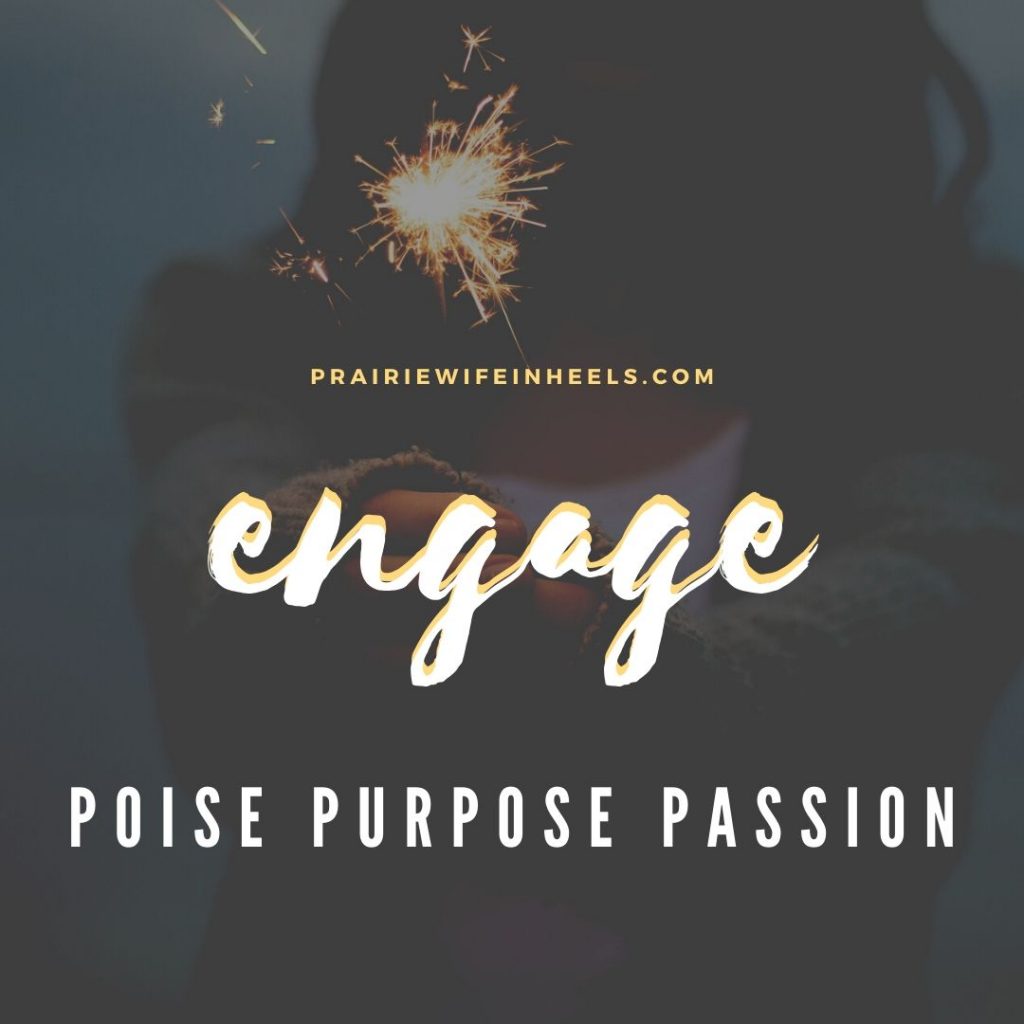 Engage.
Engage: Occupy, attract, or involve.
Engage: To participate or become involved in.
Synonyms for ENGAGE are: seize, grab, and "to go in for".
How are you engaging in your life right now?
Are you participating in your life, or sitting on the sidelines?
How often do you "go in" for it?
Do you seize the opportunity to try new things?
This week I met with my Poise Purpose Passion girls to begin developing this years' themes and talks.
The theme for the September 12, 2020 event is "Engage"
But after a bit of talking, our fearless leader Sabrina Spears decided that after all this COVID-19 Pandemic craziness we needed to make some changes.
Fluidity and flexibility is the name of the game right now.
So we added a bit more to this year's theme.
Engage, Reset, and Renew.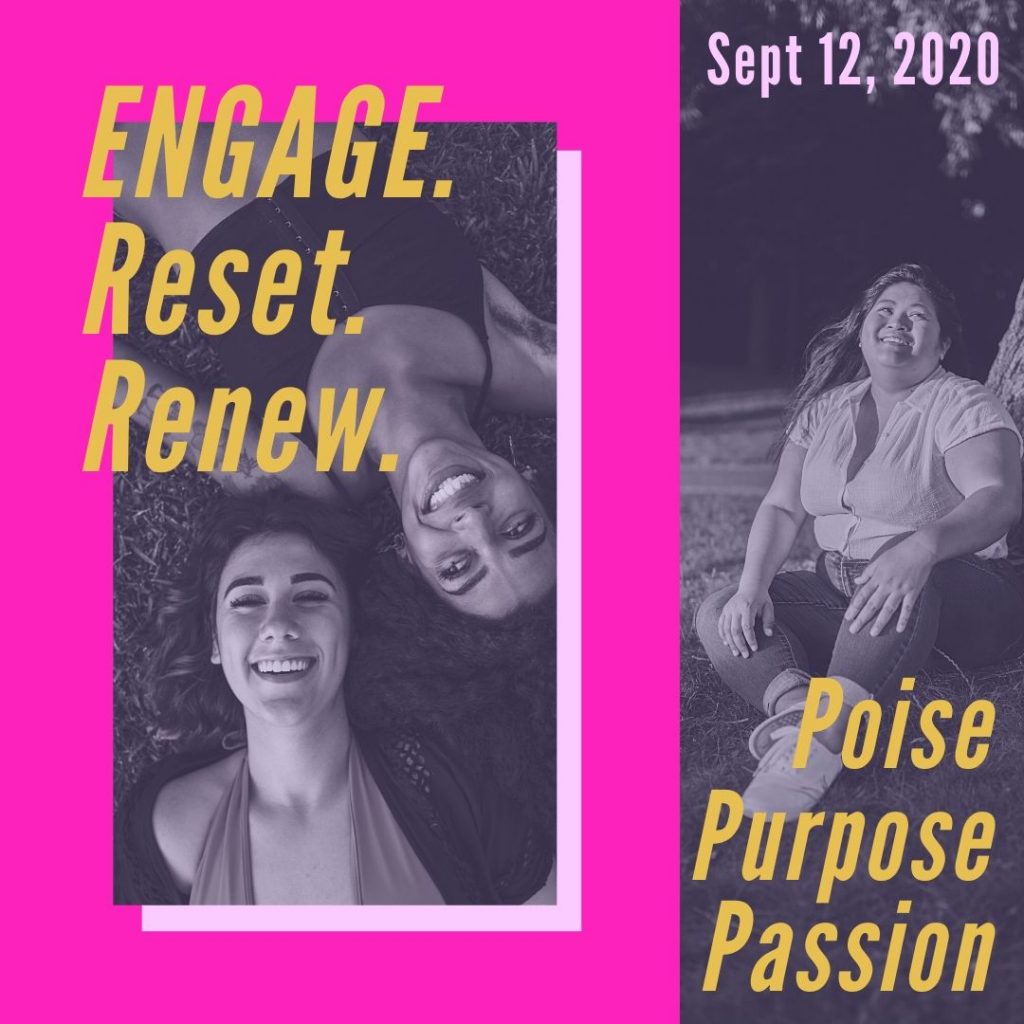 And I have to tell you, after spending 2 hours working away with Brenna and Sabrina I drove home ready to renew my commitment to myself and my brand.
Isn't that the best feeling?
When you leave time with friends feeling empowered and invigorated.
When you find a group of people that encourage you, challenge you, and give you honest opinions (even if they may sting a bit).
I left our meeting so thankful for our little tribe.
And as I drove home, I found myself thinking of others in my life that leave me feeling the same way.
Women who I can be authentic around, people who are willing to go on adventures with me, and those friends that aren't scared to tell you "maybe you're not looking at this the right way."
Can I ask you a hard question?
Are the people in your life helping you to engage, reset, and renew?
Do you leave them feeling invigorated and smiling softly to yourself?
Or instead, do you leave feeling uncomfortable and doubting who you are?
Is it time to focus on spending time with people who engage you in new ways?
People who challenge you and inspire you?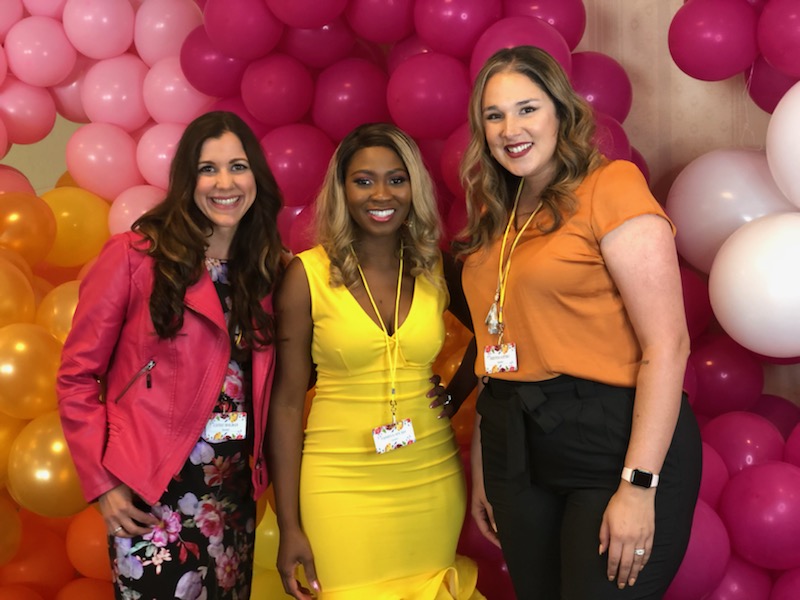 Think about it…now might be the perfect time some reflection followed by a reset.
Want to stay up to date on the latest Poise Purpose Passion news?
Follow our Facebook page and be watching for our upcoming announcement about speakers, break out sessions, and NEW Live Facebooks.
Categories: Health and Wellness, Life As It Happens
Tags: , engage, find your tribe, Friendships, inspiration, Poise Purpose Passion, positive, renew, reset, tribe, womens conference, wyoming women