4 Fresh and Lightly Scented Essential Oil Diffuser Blends
Posted May 19, 2020 by Prairie Wife - 8 comments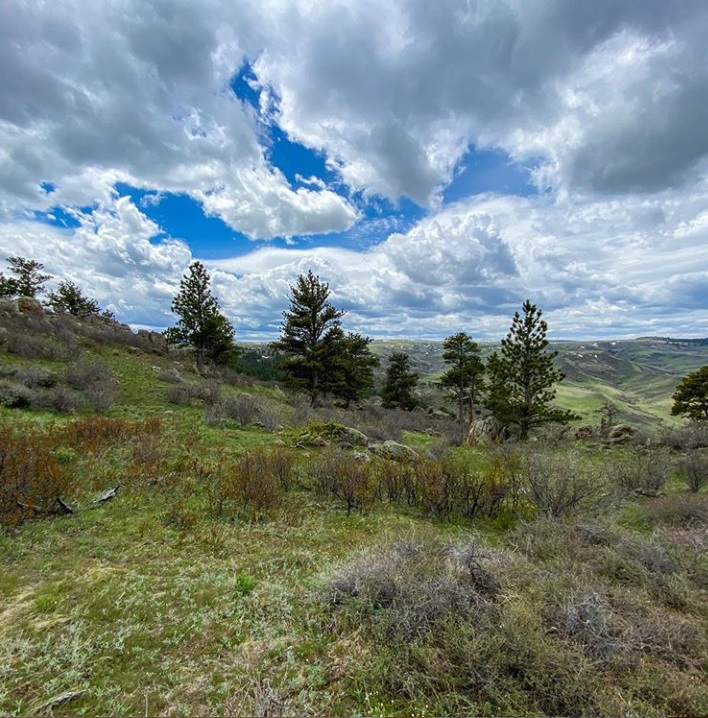 Spring is here on the Prairie and everything feels fresh and new.
The grass is green (finally) and flowers are beginning to bloom.
The weather is decidedly warm and sunny (most of the time) and while I'm not doing a deep Spring cleaning, I have been opening the windows and airing out my home.
I'm a fan of essential oils, and while I use them in a variety of ways, the most common way is in a diffuser.
I have one in our main upstairs living area, and another in the basement where the kids play and we watch TV.
This time of year I like to use fresh and lightly scented essential oil blends in my diffuser.
My favorite blend is this one, Simply Fresh.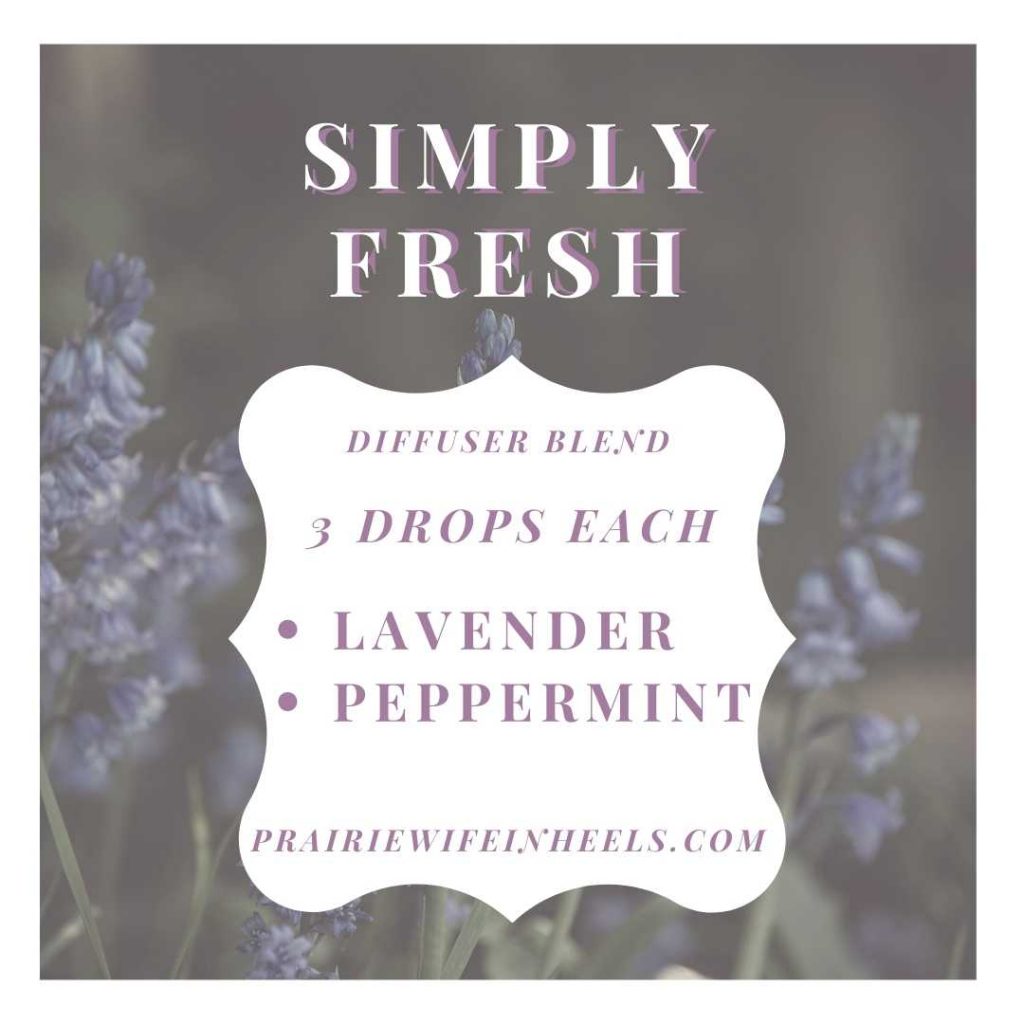 It's exactly what it says, simple and fresh.
My neighbor and friend Sarah Collins is an Essential Oils expert.
She has been selling Doterra for 6 years!
I reached out to Sarah and asked her what diffuser blends she's loving right now, specifically asking for scents that are fresh and light…and perfect for Spring.
Not only was she happy to give me her top 3 diffuser blends but, she offered to give away the two oils I use in my favorite blend (Lavender and Peppermint) to one lucky reader.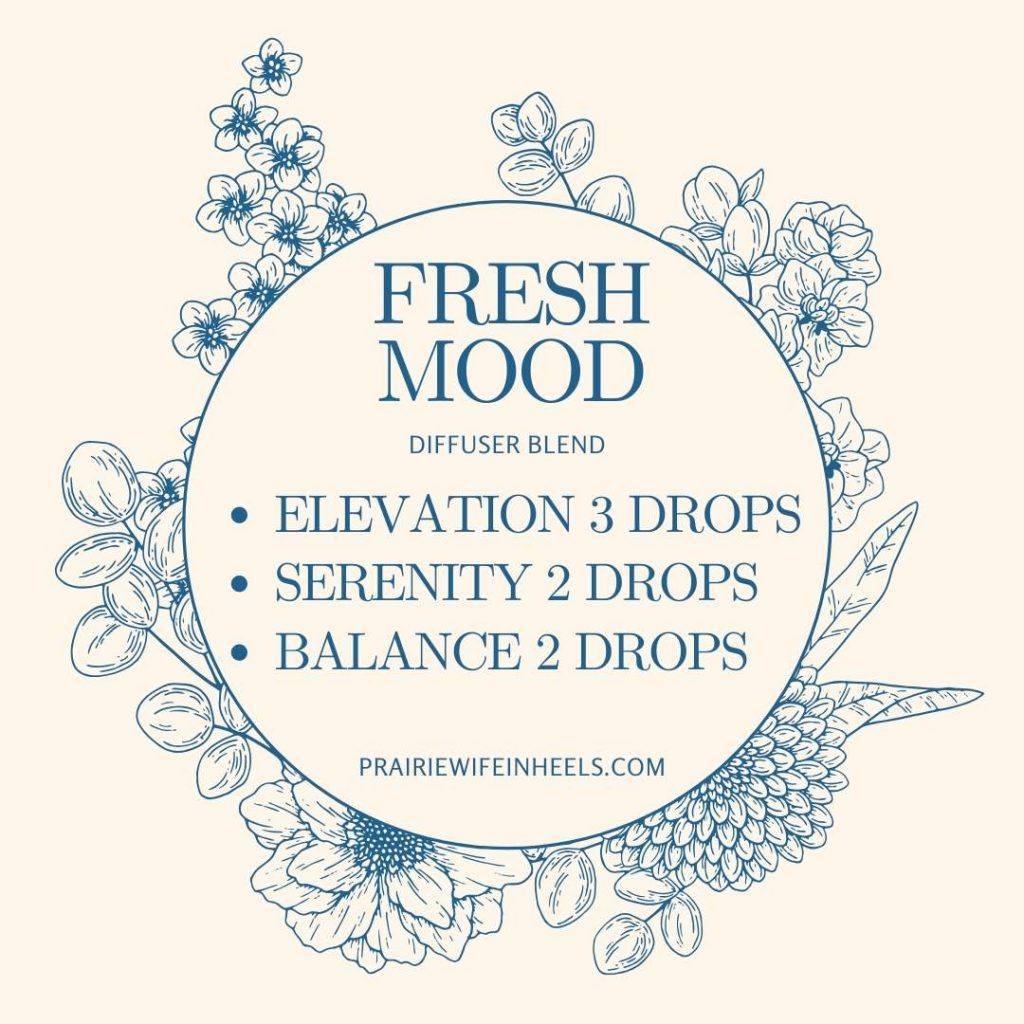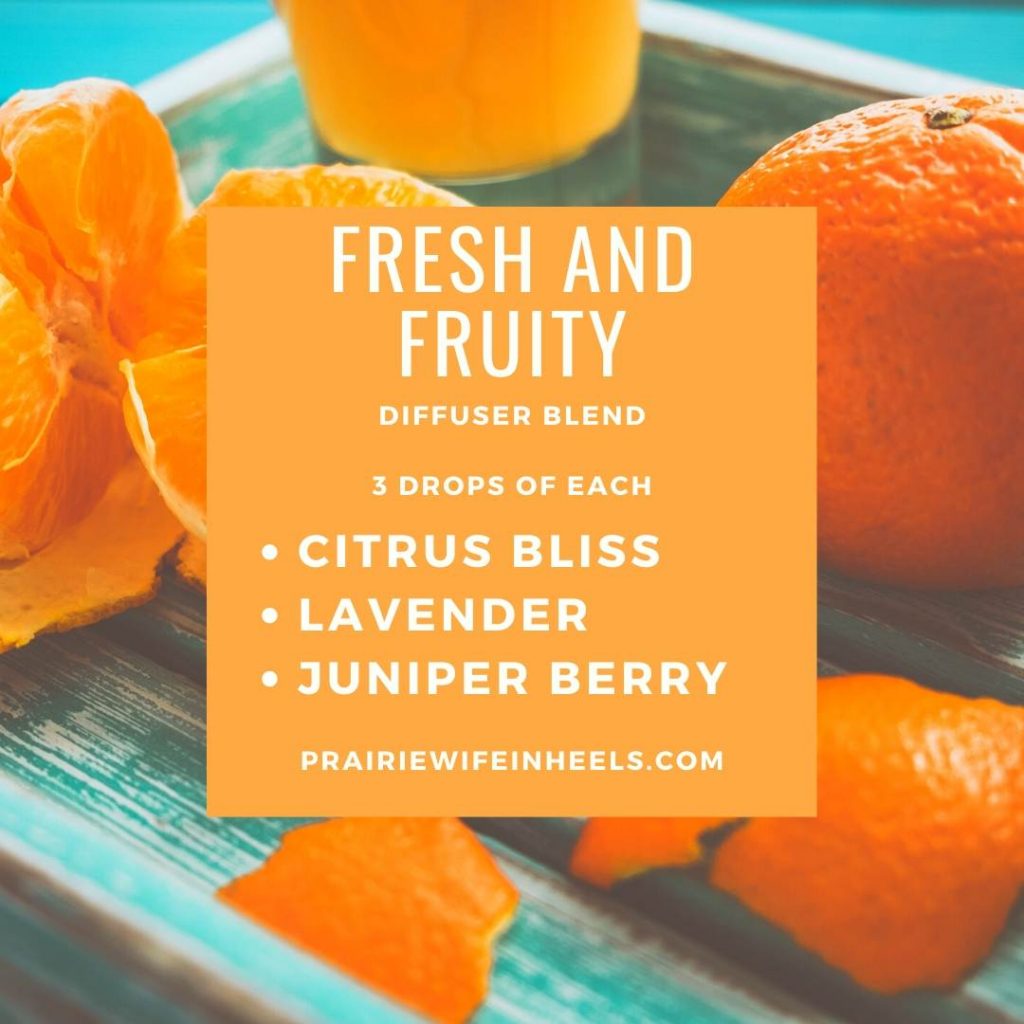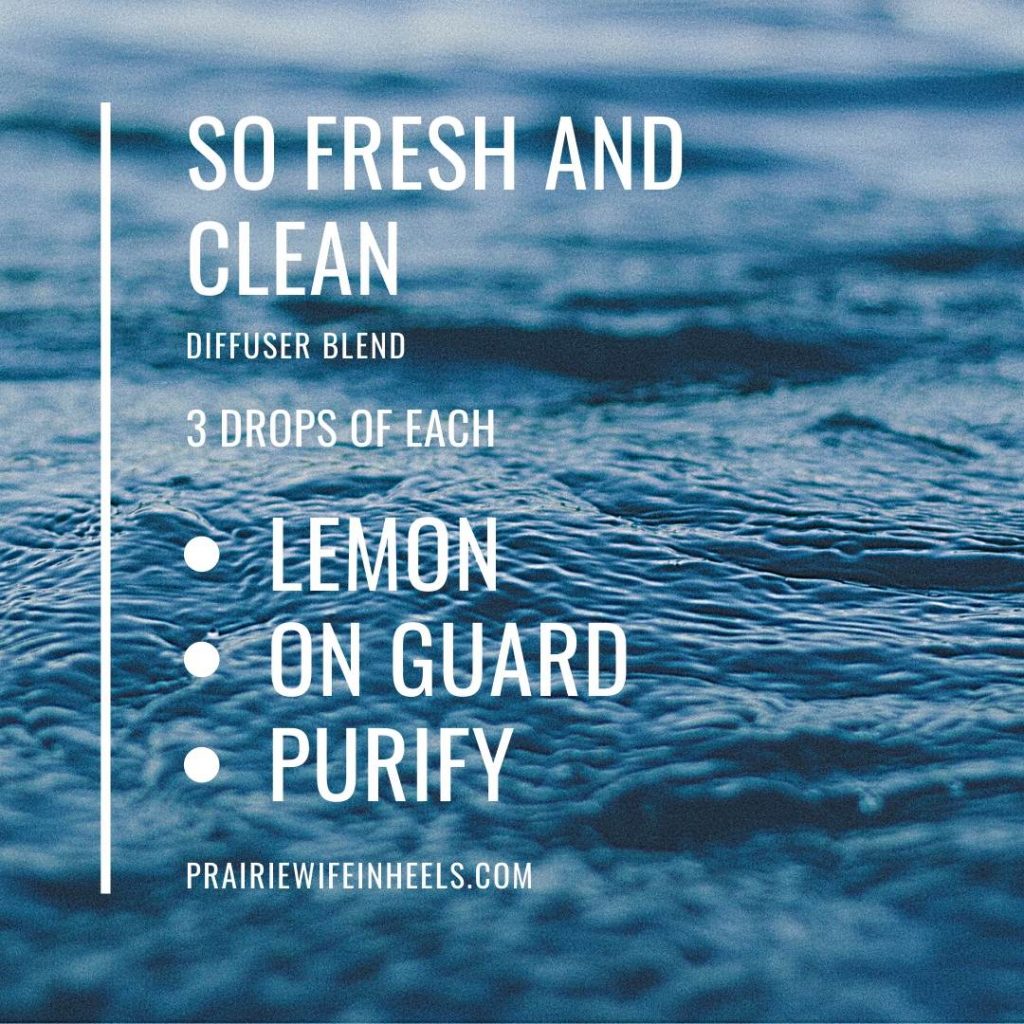 I think the Fresh and Fruity diffuser blend sounds ahhhmaaazzzing!
Want to win the oils you need to create the Simply Fresh blend?
You HAVE to leave a comment below telling us what Fresh and Light scent is your favorite AND follow PrairieWifeInHeels.com and Blissfully Essential on Facebook to be entered to win.
Use the form below to earn more points towards the giveaway.
Categories: For the Home, Health and Wellness, This and That
Tags: , diffuser blends, diffuser recipes, essential oil blends, essential oil giveaway, essential oils, Spring Cleaning