Mama Mantra: Special Times Call For Special Measures
Posted April 28, 2020 by Prairie Wife - 1 comment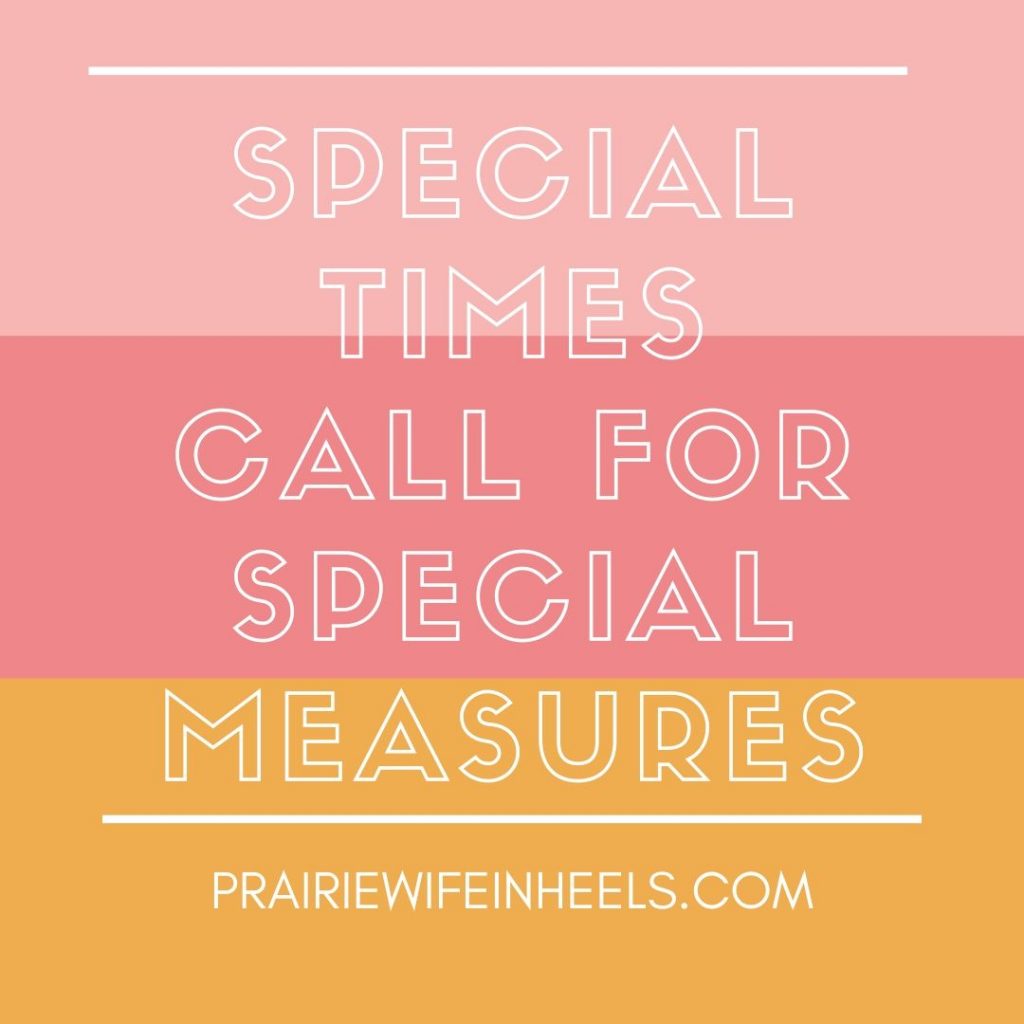 Special times call for special measures.
I'm a firm believer in this phrase, and have seen it's truth come up over and over again in my life.
When we have a brand new baby, it's time to ignore everything but keeping kids alive.
Mac N' Cheese for dinner three nights in a row and hours and hours of TV is totally acceptable.
The same rules applied when I underwent my Preventive Mastectomy.
I had lots of help around the house,  but we still needed to cut out lots of our extracurricular activities so we could simply make it through the days.
Special times call for special measures.
Many of us are finally (maybe) settling into a routine.
We are learning what it looks like to help our children with distance learning.
We have learned how to FaceTime our grandchildren and friends.
We have learned how to work from home.
We have adjusted to a new restricted budget now that we have less income.
I think it's safe to say that these are indeed special times.
While I can't emphasize enough how important a schedule and routine is in times like this, I also want to remind you that this is a time for grace.
Grace for yourself and grace for those around you.
In our family, the Cowkids are now staying up at least an hour later than they would normally.
This means they sleep in an hour later, and it makes it easier for me to record our radio show from my kitchen counter.
We generally start the distance learning rotation (we only have one device for four kids to use) after breakfast…but on occasion they've been playing outside and soaking up some spring sun for an hour or two before they begin learning.
Everything still gets done…eventually.
Special times call for special measures.
This has been a no slime household for over a year…I won't go into the details that caused this declaration, but trust me when I say it wasn't pretty.
Now, in this time of COVID-19 induced quarantine, we own a slime kit that allows us to make 52 different kinds of slime.
Last weekend I sat and watched two cheesy Hallmark movies in a row while dirty dishes sat in the sink and the Cowkids did whatever they wanted as long as they left me alone.
Often I go two or three days without taking a shower, I haven't worn pants that button in 7 weeks, and I've gained three pounds.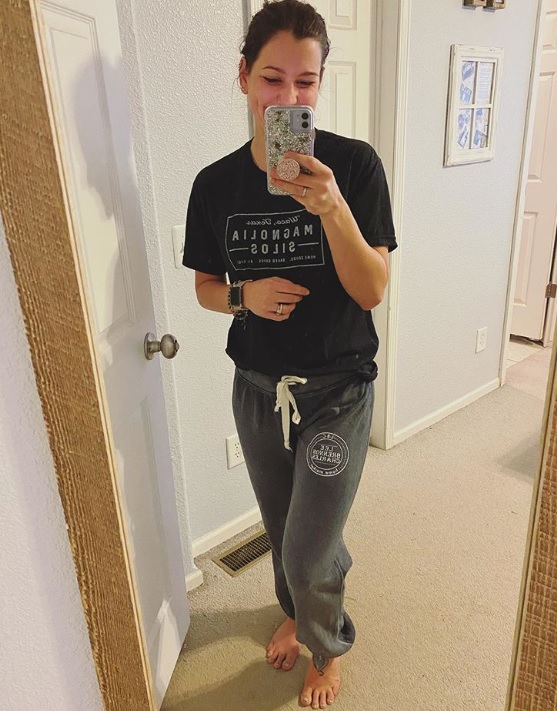 Thank goodness The Cowboy loves me anyway.
Special times call for special measures.
As states slowly but surely open up (but most kids are not returning back to school) and many of us are forced yet again to make adjustments, I want to encourage you to breathe and be patient with yourself and those around you.
What is right for you and your family may not be right for other families, so offer more grace and less judgment.
Special times call for special measures.
Ask for help, reach out to your coworkers, friends, and family members, and see what they are doing to get through this.
They might have exactly the right solution or suggestion you've been looking for.
We are #strongenough
We are #inthistogether
And we can do this.
#gritandgrace
Categories: Life As It Happens, Parenting
Tags: , COVID-19, distance learning, grace, new normal, parenting, quarantine, special times