Double Chocolate Banana Bread
Posted May 1, 2020 by Prairie Wife -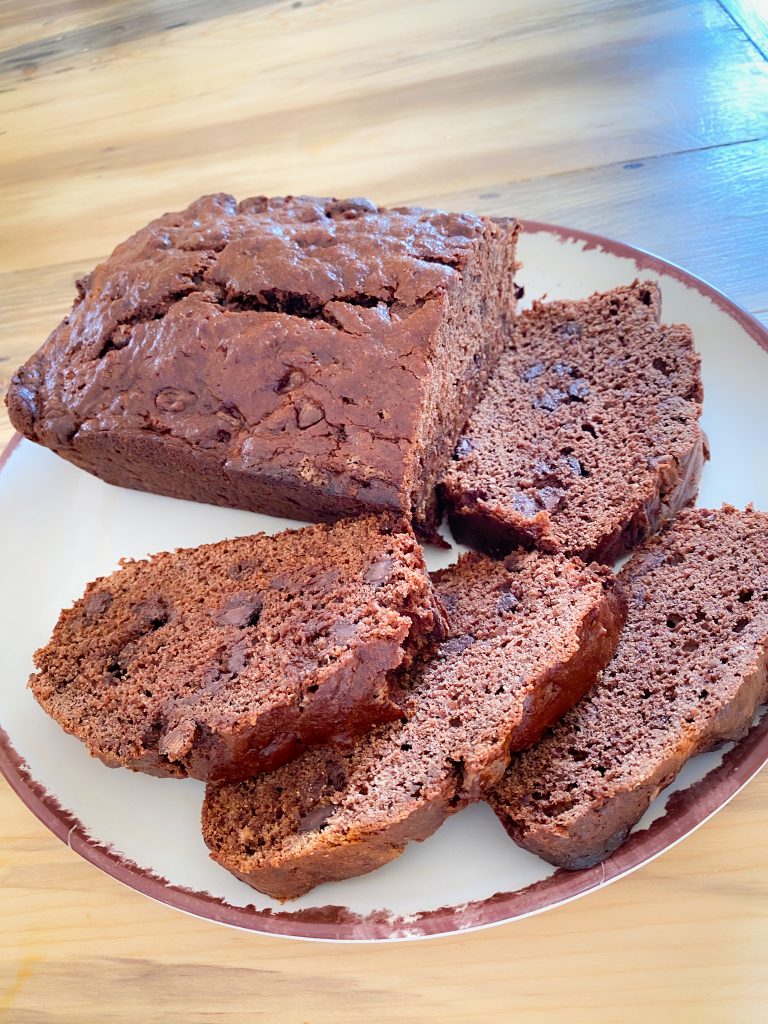 Double Chocolate Banana Bread is really just a simple modification of my 8 Minute Banana Bread recipe.
Two extra ingredients (ones I bet you already have in your pantry) are what make this bread a sweet treat your whole family will love.
The Cowkids will go through an entire loaf for breakfast.
To make this part of a full "healthy" breakfast slice up your loaf of Double Chocolate Banana Bread and serve it with yogurt and fruit.
Double Chocolate Banana Bread
Prep: 10 Minutes Bake: 45-60 min for loaf and 18 min for muffins
Ingredients
1 1/4 cup granulated sugar1/2 cup unsalted butter softened
2 eggs
3 medium to large overripe Bananas (if using frozen Bananas thaw first)
1/2 cup milk (I use whole milk)
1 tsp vanilla
2 1/2 cups whole wheat flour (white works as well)
1 tsp baking soda
1 tsp salt
1/4 cup unsweetened cocoa powder
1 cup of chocolate chips
1. Heat oven to 350 and spray pans with non-stick cooking spray.
2. Mix white sugar and butter in a bowl until well combined and fluffy. Stir in eggs and blend well.
3. Add Bananas, milk, and vanilla and stir until well combined.
4. Stir in all the other ingredients until just combined.
5. Divide batter evenly into two loaf pans, one loaf pan and a muffin pan (12), or two muffin pans.
6. Place in oven on middle rack and bake until edges pull away from the pan and are deep dark brown and toothpick inserted into the middle comes out clean.
NOTE: If you want to take your Double Chocolate Banana Bread to the next level you can also add in some chopped walnuts and sprinkle some on the top 😉
Categories: Recipes, This and That
Tags: , banana bread, bread, breakfast food, chocolate, chocolate banana bread, family recipe, food on the side, quick recipe