8 Minute Banana Bread
Posted March 18, 2015 by Prairie Wife - 7 comments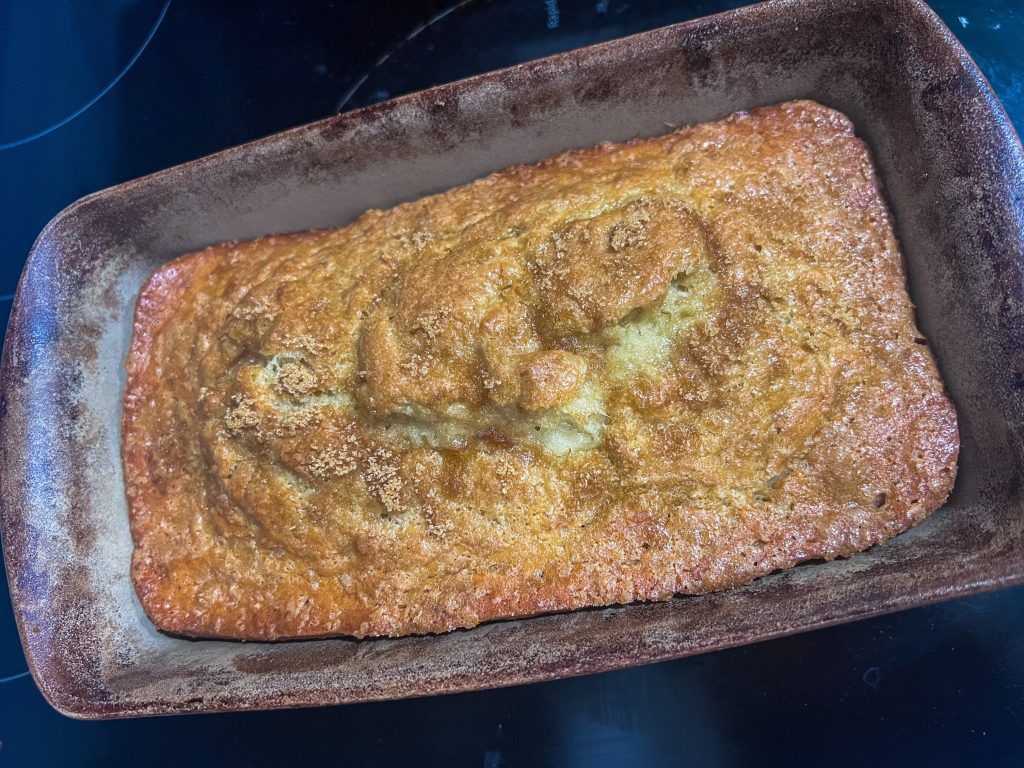 Around here, mornings are pretty rushed, and the poor Cowkids are on a rotation of yogurt, fresh fruit, and toast one day and cold cereal and fruit the next. Every once in a while, I mix things up with oatmeal…I know, pretty dull right?
Frankly, I just don't have time to get all of the Cowkids up at 6:30 and out the door by 7:30 and make them a big full breakfast. Over the years I have perfected a few recipes, and this 8 Minute Banana Bread is a big hit around here. I like to make a loaf for The Cowboy to take on the road and have with his coffee, and use the rest of the batter to make muffins for the kids to have for breakfast.
When the Cowkids smell the bread baking in the oven they get SO excited because they know that the following day they will be having an extra special (for them) treat. If I want to spoil them, I throw 1/2 cup of chocolate chips into the batter! Next time you have Bananas getting a little overripe, put them into the freezer.
When you have an extra 8 minutes, you can make this bread and be Queen for the day!
8 Minute Banana Bread
Prep: 8 Minutes Bake: 45-60 min for loaf and 18 min for muffins
Ingredients
1 1/4 cup granulated sugar
1/2 cup unsalted butter softened
2 eggs
3 medium to large over ripe Bananas (if using frozen Bananas thaw first)
1/2 cup milk (I use whole milk)
1 tsp vanilla
2 1/2 cups whole wheat flour (white works as well)
1 tsp baking soda
1 tsp salt
Brown Sugar to sprinkle on the top
1. Heat oven to 350 and spray pans with non-stick cooking spray.
2. Mix white sugar and butter in a bowl until well combined and fluffy. Stir in eggs and blend well.
3. Add Bananas, milk, and vanilla and stir until well combined.
4. Stir in all the other ingredients (except for brown sugar) until just combined.
5. Divide batter evenly into two loaf pans, one loaf pan and a muffin pan (12), or two muffin pans. Sprinkle the tops liberally with brown sugar.
6. Place in oven on middle rack and bake until brown on top and toothpick inserted into the middle comes out clean.
Categories: Recipes, This and That
Tags: , banana bread, breakfast food, dessert bread, healthy recipe, Healthy snack, quick breads, sweet treat