The Best Chocolate Chip Cookies Ever
Posted November 15, 2013 by Prairie Wife - 4 comments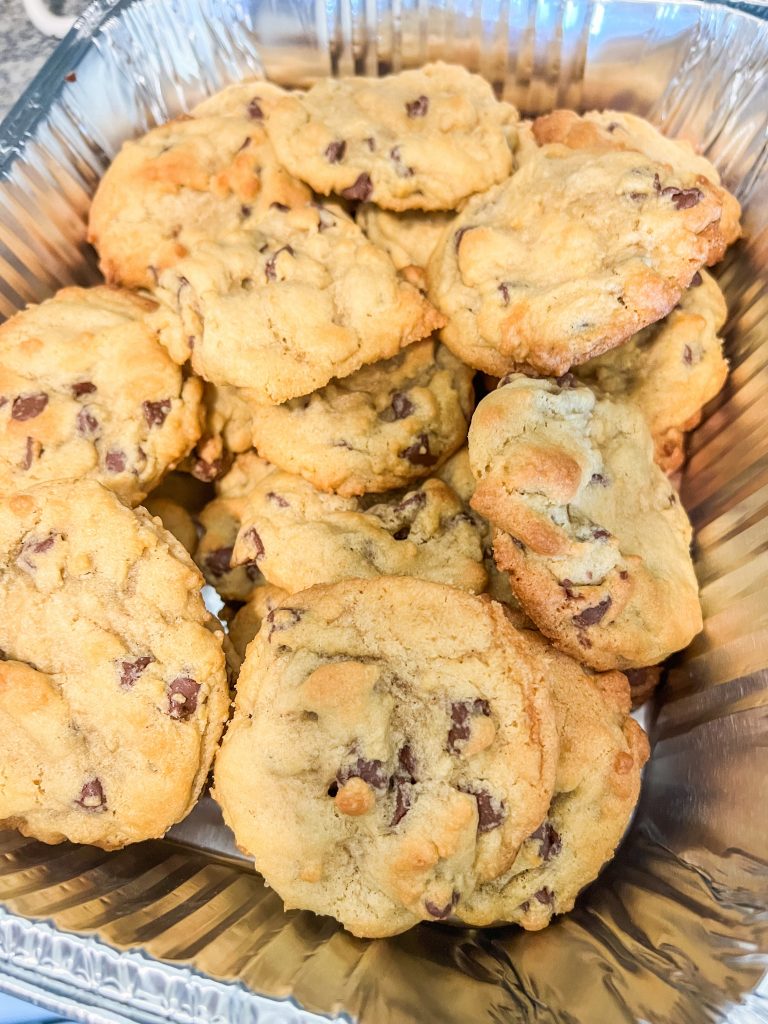 These are hands down the best chocolate chip cookies ever! I'm not being conceited; it's just a cold hard fact. I dare you to eat just one!
I make these at 5,200ft, that is a pretty high altitude and it makes a difference with baking. When I get my cups of flour I make sure they are rounded (slightly overfilled) because at a higher altitude you need extra flour. In the end, this results in about ¼ cup of extra flour overall. If you are not at a high altitude (if you have no idea what I'm talking about you are not high altitude) just make the recipe as stated. High altitude also makes a difference in baking time; we have to cook it a little longer. So, the first time you make these, check closely to make sure they don't get overdone!
The Best Cookies Ever
Total time: 35 minutes, 15 minutes prep 15-20 minutes baking
Makes 36 cookies
1 ½ cups whole wheat flour (white flour is fine as well)
1 cup white flour
1 cup brown sugar, packed
½ cup white sugar
1 cup (2 sticks) unsalted butter packed
2 eggs
2 tsp  Vanilla extract
1tsp baking soda
1 tsp salt
2 cups semi-sweet chocolate chips
1. Preheat oven to 375 degrees.
2. Into a large bowl (I use my KitchenAid stand mixer) put the butter, brown sugar, white sugar, eggs, and vanilla. Stir until well combined.
3.  Add the wheat and white flour, baking soda, and salt and stir.
4. Add the chocolate chips and briefly stir. Spray three pans with non-stick cooking spray.
5. Using a large spoon to scoop out the cookie dough, place each spoonful about two inches apart on your pan. I usually do 12 cookies per sheet.
6. Place your pans into the oven for approx 8 min. The tops should be just slightly brown. Let them cool on the cookie sheet and then put them in an air-tight container.
Categories: Recipes, This and That
Tags: , chocolate, Chocolate Chip Cookies, cookies, sweet treats, whole wheat flour