10 Reasons You Need To Hire A Licensed Professional To Do Your Makeup
Posted June 2, 2020 by Guest Poster -
Kori of Kor&Co here, your friendly local Licensed Professional Cosmetologist!
Prairie Wife reached out to me and asked me to write this post for her, and at first, I wasn't sure what I wanted to say.
She said that it was important to her to let YOU know why she chose me to form a partnership with her here at PrairieWifeInHeels.com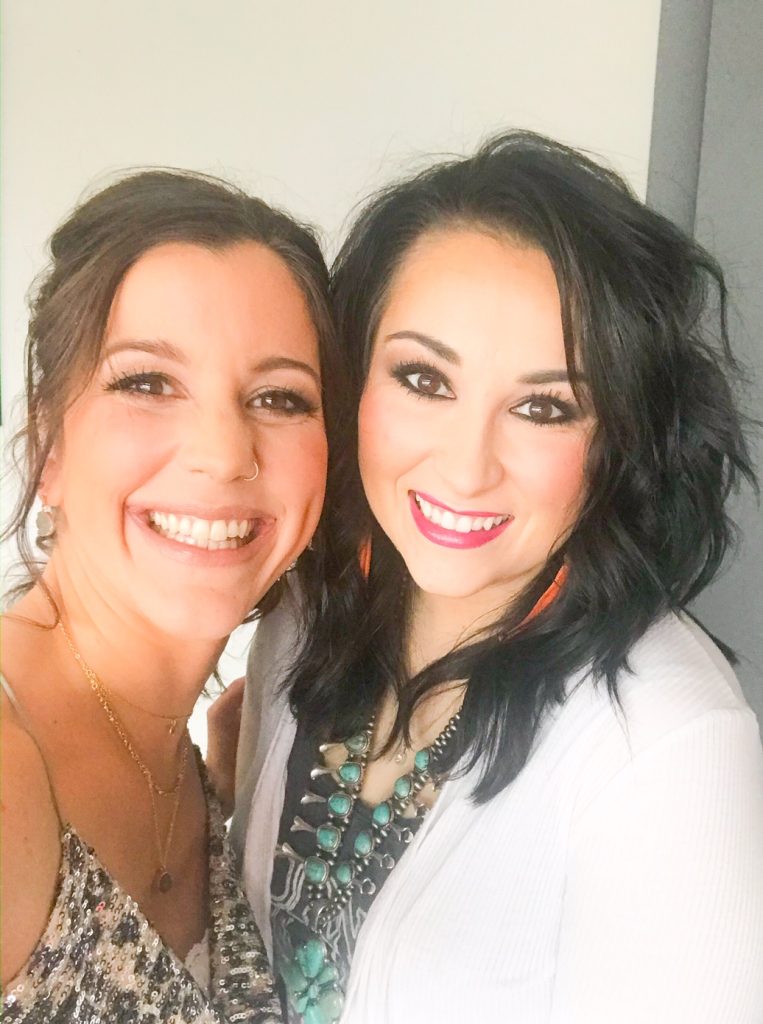 I mean besides the obvious detail that I am super fun to be around 😉
After all, we all have a friend or two (or 15) that is amazing at doing makeup…and could probably create a pretty decent makeup look for your next big event or family pictures.
But honestly, skill only plays one part in what I do as a Licensed Professional Makeup Artist.
So after a few days of deep thought, I came up with a list of 10 reasons why you NEED to hire a licensed professional to do your makeup…and specifically why I am a great local choice!
Cleanliness: A major part of beauty school is learning the proper disinfection procedures for not only our brushes and makeup, but for washing our hands and sterilizing our application area as well. I think we can ALL agree that this is especially important right now with COVID-19. Don't believe me…here's an article that shows what happens if you use brushes that aren't properly cleaned.
Street Cred: I have the credentials to back up my prices. I can show you my license, tell you where I went to school, and tell you how long I've been doing this as a professional. All of this means that I have proven to the State Of Wyoming that I can safely take care of you. This allows my clients to have confidence in me.
Continuing Education: Part of keeping my certification is proving that I am constantly learning and growing in my profession. I take ongoing education classes to learn new techniques and spend hours reading articles and researching products and looks that will create the best final look for my clients. 
Passion: This business is my life. I've invested years into learning my craft and my job and my clients are what make this all worthwhile. You can count on me to show up on time, behave professionally, and do my best because being a Professional Makeup Artist is who I am.
Career: Being a Professional Makeup Artist is my career. Not my hobby or my side gig. Kor&Co is a small Wyoming woman-owned businesses. When you hire me you're supporting my dreams, but also helping me pay the bills. 
Avoid Catastrophe: I come armed with everything you could possibly need to get the look of your dreams. It's my job so show up with a tool kit (literally) and get to work. Frizzy hair or parched skin on your wedding day? No problem I can help. Last-minute makeup change and you want to be glowy, not matte? I got ya boo. Too many tears during the wedding and grandma needs a touch-up? I'm there and the job is done before anyone even notices.
I Keep It Stress-Free: The big moments of our lives should be enjoyable and memorable for all the RIGHT reasons. You are hiring me for my skill and my professionalism and my ability to handle anything and everything with a smile…so you can leave me feeling gorgeous and pampered. I take that stress away because I take care of things for you, sometimes even without you noticing. I work for YOU and if you're not happy, I'm not happy.
Self Care: It's not vanity to want to look good for a big event (or family pictures, or a girl's night out, or date night…) it's a form of self-care. We've all been there when you can't get both sides of your cat eye to match and it ruins the entire getting ready process. Knowing you have someone that will ensure you look your best allows you to truly live in the moment. And ladies, it's okay to spend that money on yourself. When you look good, you feel good and it completely changes your energy for the better.
It's a Relationship: The most important thing to me is our relationship! It takes a lot of trust to allow someone to play such a large roll in the success of your big day. As your Professional Makeup Artist, I am there every step of the way from our first consult meeting until the end of the evening (if it's a wedding) and I want to see you back in my chair again. I have many clients that I've been with for years. From weddings to maternity shoots…I love being a part of all those big moments.
Because you don't know how, and I do. If you found the perfect look on Pinterest, or want to copy the look your cousin wore to prom last year, I can do it. Do you just want to look like yourself but fresher? Done!

  As your very own Professional Makeup Artist, I'll be there for you! (yes the Friends' pun was intended)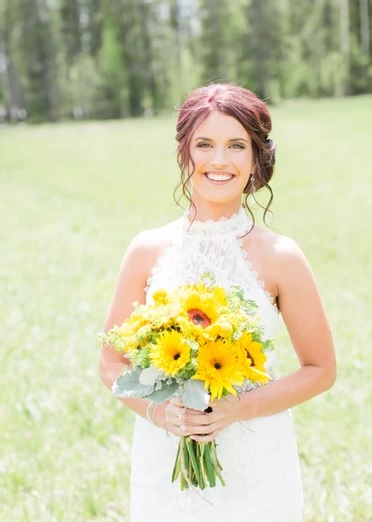 What are some reasons to hire me to do your hair and makeup?
Family Pictures
Maternity Pictures
Boudoir Photos
Engagement Photos
Weddings
Anniversary Celebrations
Headshots
New Pictures for Your Website/Business
Competitions
Dances (Prom, Homecoming etc.)
Galas
Charity Events
Work Presentations
Date Night
Girls Night Out
Want to hire Kor&Co to do your hair and makeup for your next event?
You can check out my portfolio and ask about pricing by following this link.
Categories: Beauty, Prairie Wife Style
Tags: , Kor&Co, KoriTaylor, Makeup, makeup for events, Makeup tips, professional makeup, professional makeup artist