Feel Beautiful And Confident With Kor&Co
Posted February 7, 2020 by Prairie Wife - 1 comment
#partnership with Kor&Co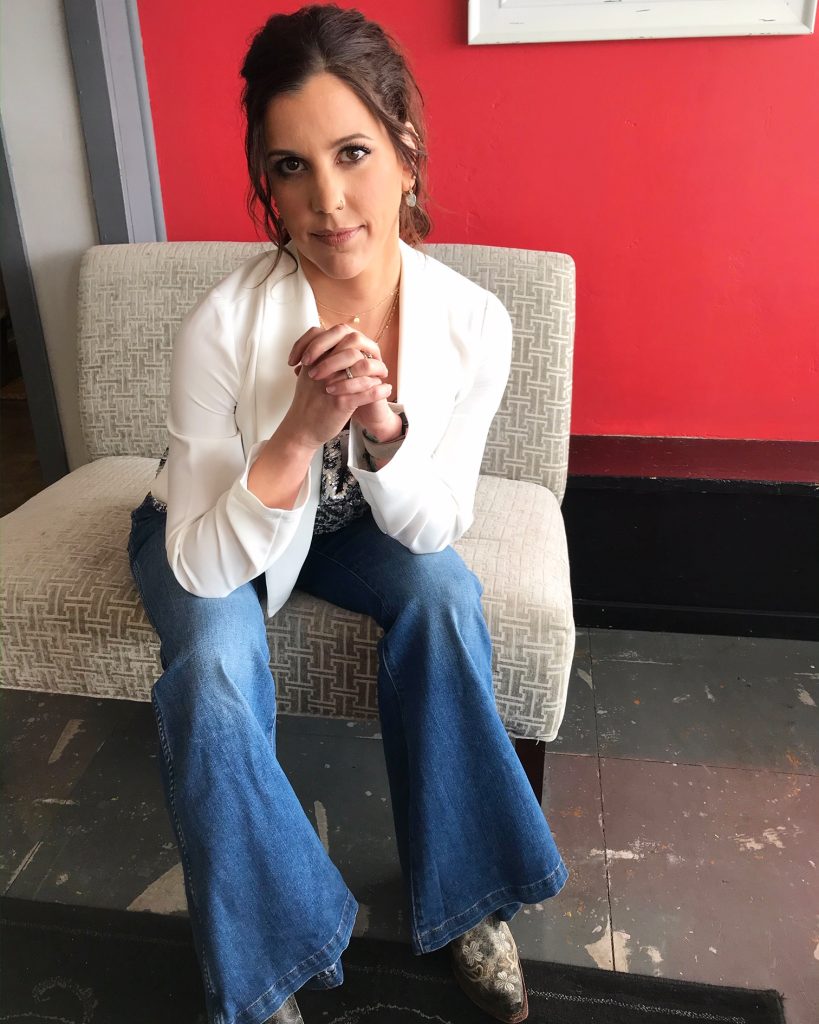 I am not great at doing makeup…it's true.
Clothing, fashion, shoes, and accessories, picking the perfect outfit for any occasion…I'm your gal.
But makeup and hair…nope.
These are not areas I excel in.
When Douglas, Wyoming based licensed cosmetologist Kori Taylor approached me about doing my makeup for an upcoming event I was so excited!
Kori and I take a spin class together at our local Rec center and I had already expressed how much I adored her eye makeup, so I knew she had some major skills.
When she went on to explain to me her goals for growing her business, Kor&Co this year I was even more excited. You know how much I LOVE helping cheer other Wyoming women on!
So, without further ado, I'd like to introduce you to Kori Taylor of Kor&Co.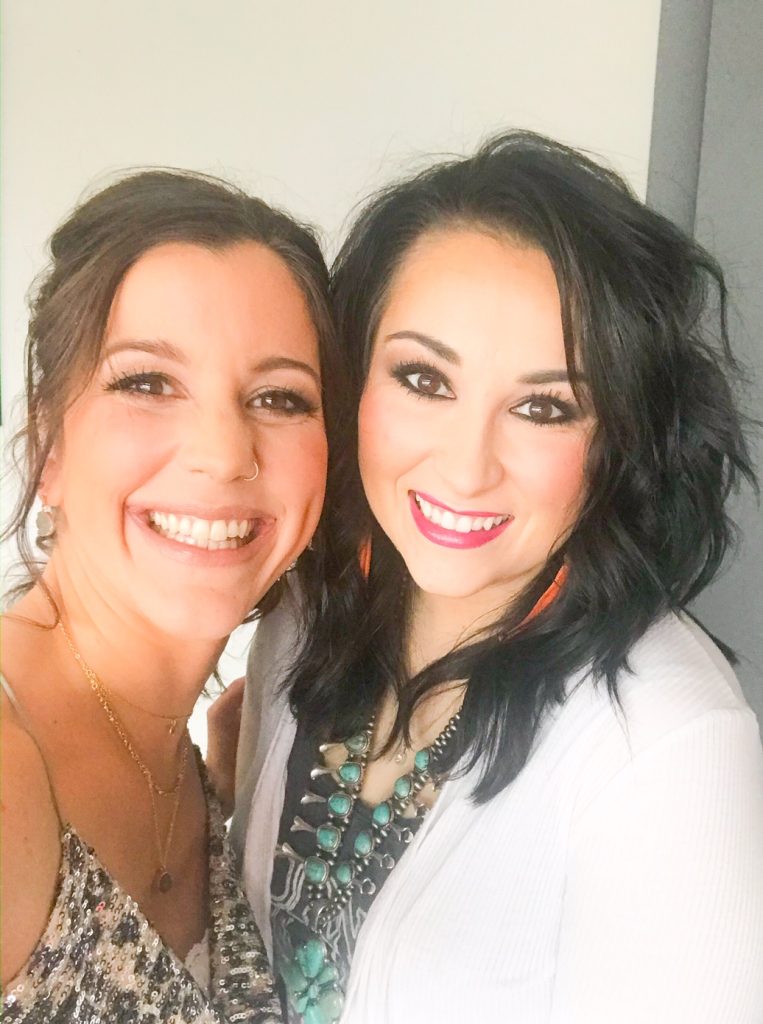 Hey PrairieWifeInHeels.com readers!
My name is Kori Taylor.
I am a Wyoming girl born and raised.
I'm a german shepherd mom who loves the outdoors, hobby lobby, and lots and lots (and lots) of coffee!
I am a licensed cosmetologist who loves my job. 
It's a dream come true to be behind the chair working with such wonderful people each and every day.
To me, creating makeup looks and being a hairstylist is about building trusting, open relationships with my clients.
I want my clients to leave feeling beautiful, confident and cared for.  
Recently, I started my own business Kor&Co.
I'm taking my passion on the road as a traveling hair and makeup stylist for weddings and special events.
What do I do as a traveling stylist?
Hair and Makeup services for the bride and the bridal parties (yes mother of the bride and mother of the groom that means you too…and let's not forget grandma).
Makeup touch-ups and help posing for pictures (is that necklace straight, how about the groom's tie, are grandma's glasses reflecting the light).
I'll make sure the bride is fed and hydrated (no one wants a hangry bride).
And I've held up my fair share of gowns so the bride can…unhydrate 😉
Anything else that is needed to ensure this special day goes smoothly, I am at your service.
How much can I handle?
I've created custom, cohesive, gorgeous hair and makeup looks for a bridal party of ten.
I know that the part I play in this glorious day is minor, but in the end, the attention I pay to details can make all the difference between a beautiful bride and a stunning one.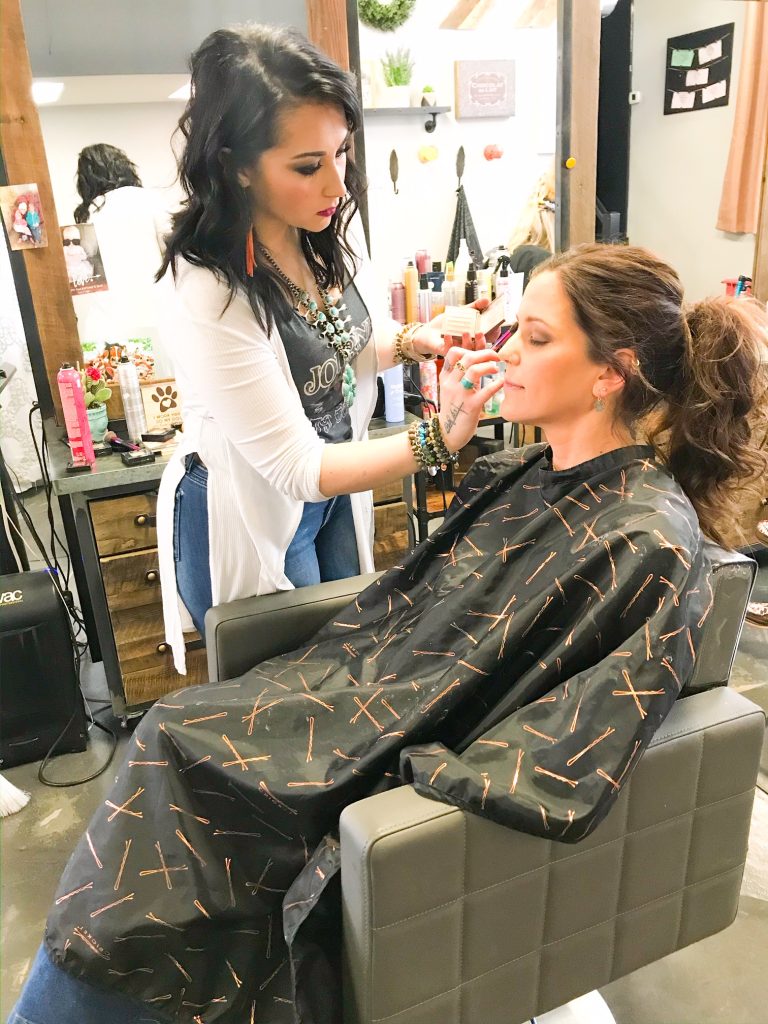 I put my heart and soul into my work, and I can't imagine it any other way.
My goal for 2020 is to grow, grow, grow!
I want to make myself available to other professionals in the wedding industry.
I want the services I offer to become a "must-have" for Wyoming brides.
Building partnerships with talented people in our great state who share my passion for weddings is a large part of how I'm going to achieve my goals.
So, as Prairie Wife says…let's say YES to adventure and see what 2020 has to offer us!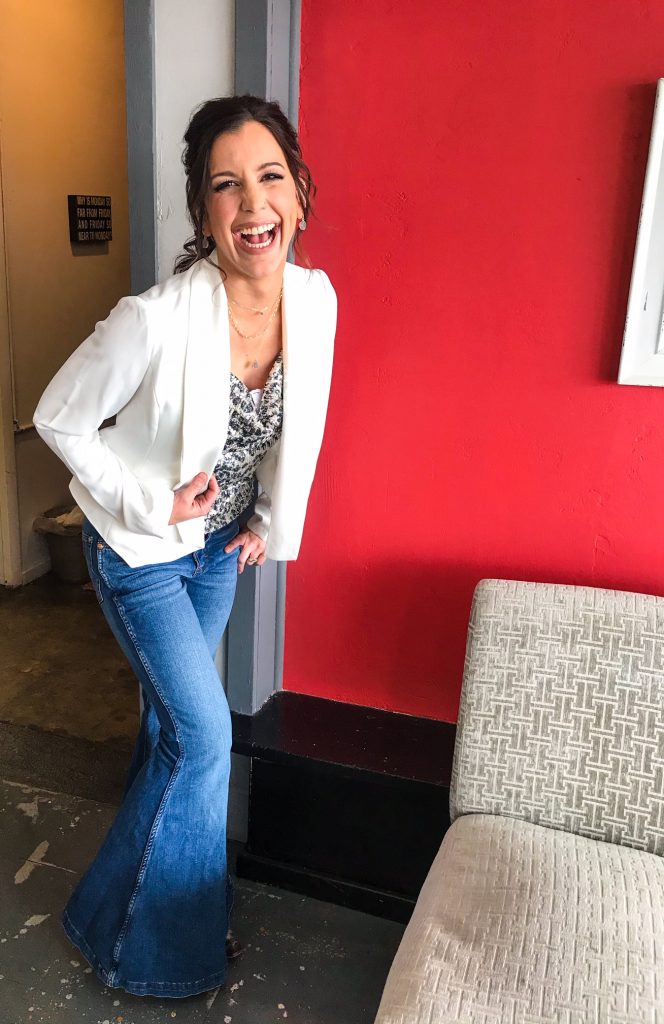 Do you want to book Kori&Co for a wedding or special event?
Want to schedule a consult or just need to ask Kori some questions?
Message her via Instagram or Facebook.
Email her at kor.co.cosmo@gmail.com or call her at (307)277-7608
Stay tuned for some fun makeup tutorials on Live FB and of course, keep an eye out for her fabulous work on our Instagram feed.
Prairie Wife's Outfit is from AllureWyoming.com
Categories: Beauty, Prairie Wife Style
Tags: , Kor&Co, Kori Taylor, Makeup, Makeup Artist, makeup for events, partnership, wyoming makeup artists, wyoming weddings