Let's Talk About Hair Extensions…
Posted January 4, 2019 by Prairie Wife - 3 comments
Hair Extesnions…sounds like something both fancy and creepy at the same time, or maby that's just me?
Let's start out with a little bit of honest girl talk here.
I suck at doing my hair. Like REALLY 130% suck at it. I just recently learned how to decently curl hair (and let's get real…it only ever looks amazing 1/3 times). Most of the time my hair is up in a messy bun, I can't do any kind of cute braids. And YES I have watched all the YouTube videos!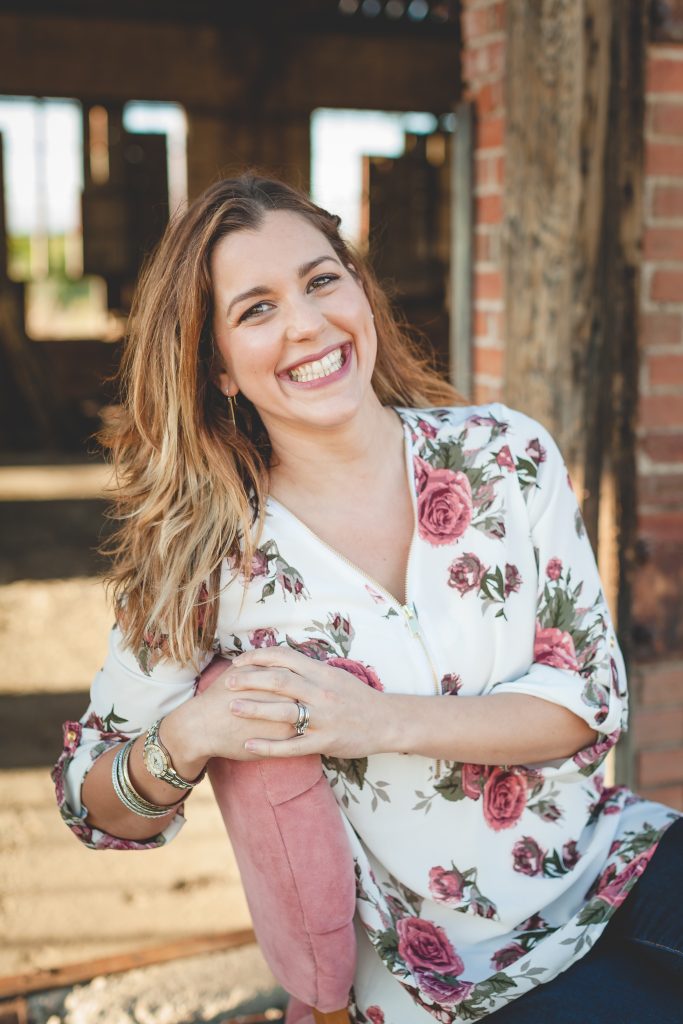 Two years ago I had really long hair, I was even getting pretty OK at styling it when I needed to, and I was determined to keep learning. Yet, a year of surgery every three months, took all the life out of my locks. My hair was thinning, breaking, and looked dry and limp even with a weekly hair mask (see picture above). My stylist and I decided the best thing to do was to chop it off and start over…so we did.
I've had short hair many times before, and traditionally grow it out and chop it off every three years or so. I just figured I would start the pattern a bit earlier than I planned! As I sat at the salon a little over two months ago I bemoaned how long it was taking for my hair to grow out again. My stylist suggested hair extensions as the perfect solution. I rolled my eyes and reminded him (as if he needed reminding) that I suck at doing hair and was scared it would look like a birds nest (in a NOT good way).
He rolled his eyes and said "You had a mastectomy and have five kids and you're SCARED to get hair extensions?"
Well.
Touche 😉
So with a deep breath and a bit of Prairie Wife grit and grace I agreed! Below is the LIVE Facebook video we created right after.
Can you tell how much I love them? I mean really, I'm about to pull a muscle in my neck with all the hair flipping lol!
Here is the next video, a follow up about three weeks later.
I gave a lot of info in these but I'll break it down to some major bullet points in case you don't want to watch them.
Hair Extension (tape in and real hair) Basics

Extensions last 18 months if you care for them properly
Need to be removed and placed back up towards your roots every 6-8 weeks
Gentle is the name of the game! Brush, air or blow dry, curl or straighten but BE GENTLE!
YES they can get wet
YES shampoo roots and hair 2 to 3 times a week
NO shampoo with sulfates
NO conditioner near roots, on hair ends is fine
NO product other than dry shampoo near the roots
NO going to bed with wet hair
Plan to spend $100 or more to purchase the hair

Products to buy
I have had my hair extensions for almsot two months and the ONLY negative is the time it takes to dry your hair.
I have a TON of extensions and it takes well over an hour for me to dry my hair…more like an hour and a half. Then curling my hair takes me about 25 minutes. I've learned it's worth the time to plan my hair washing schedule around my week (based on TV appearances, meetings etc.). My hair looks great down for day one and two, then cute up for day three. Day four is usually a baseball hat day…or time to wash and do it all over. My best trick is washing it the evening before an event (with plenty of time to dry before bed) so the next morning all I have to do is curl it and go.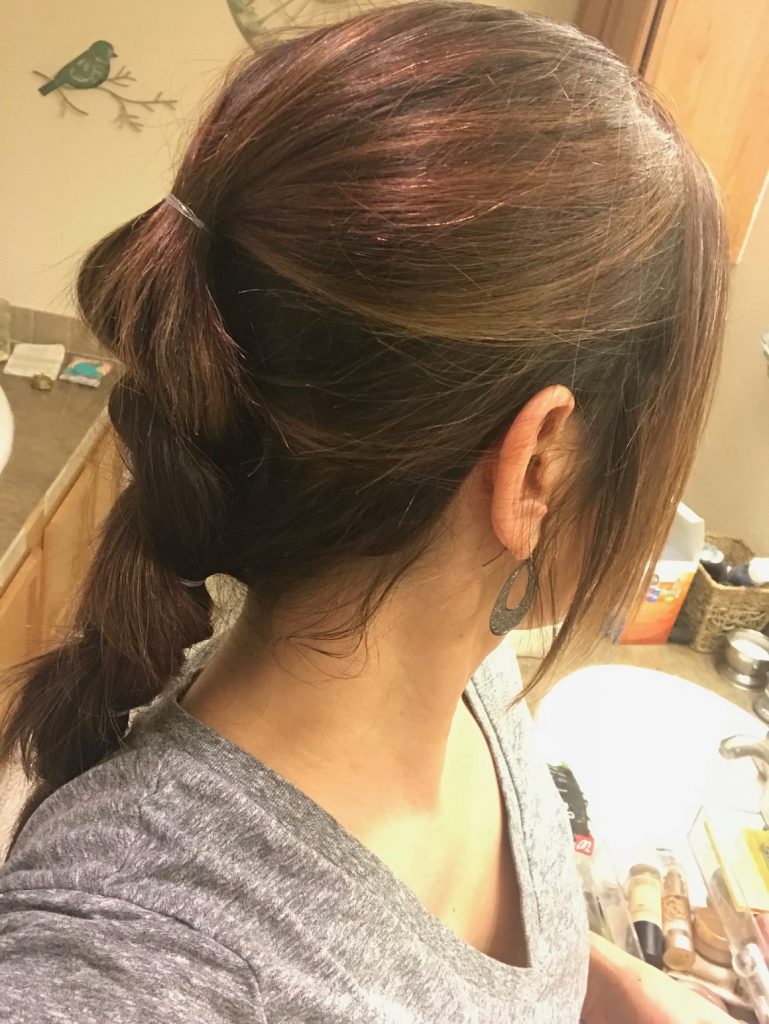 I was nervous the extensions would be a problem with my active lifestyle, but it has been totally fine! Keeping the tape part of the extensions covered was a bit tricky at first but now it's really no big deal…even the Wyoming wind hasn't posed a problem.
Thinking about hair extensions?
DO IT!
If you're nervous about having a full head of extesnions, talk to your stylist about just having a few in the front. It will give you extra volume and fullness just where you need it, and you can always add longer ones all over when you're ready!
A HUGE thank you to David and Corey at ROOTZ SALON AND SPA. If you live locally I can't recommend them highly enough.
Questions?
Leave them in the comments and I'll get back to you ASAP!
Categories: Beauty, Prairie Wife Style
Tags: , Beauty, beauty tips, hair, hair extensions, real hair extensions, rootz salon