Say Yes to New Adventures
Posted March 14, 2018 by Prairie Wife - 13 comments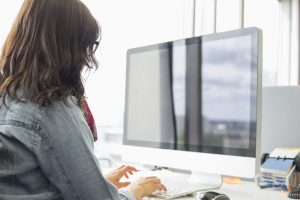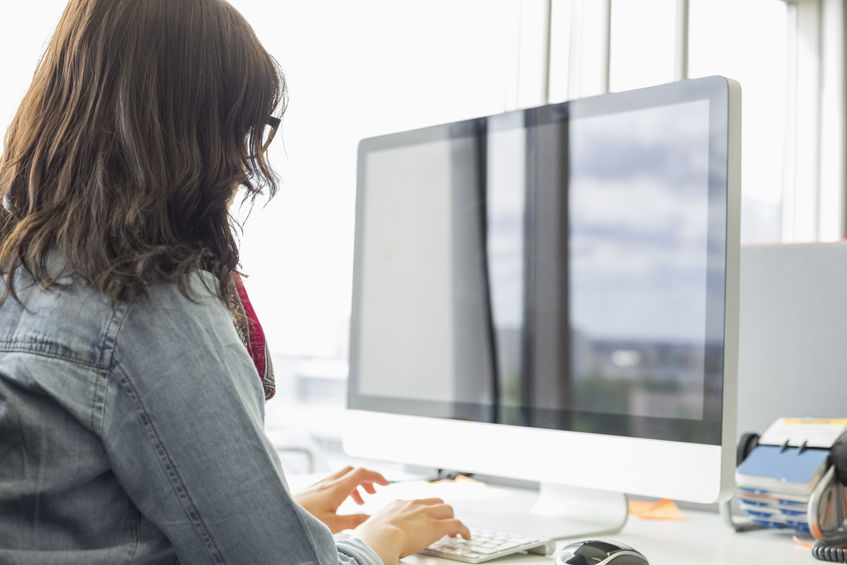 When I wrote my last post of 2017 I set some goals for 2018
"In 2018 I will…
Listen more and try to talk less.
I will take a few chances and go on adventures.
Embrace the overwhelming joy and mess of being a woman, wife and mother….and have one hell of a time doing it."
Little did I know that I would have the opportunity to do these things sooner rather than later!
Last month The Cowboy and I sat down and had some big conversations. Things are just fine (I promise) but sometimes we like to sit and chat about how we feel things are going. For our family as a whole, our marriage, work, finances etc. It's important to touch base and make sure we are still confident in the direction we are heading.
Many of you know that besides blogging I am also a Senior Producer for a radio show out of Colorado. I can do the work from home in my jammies, and my boss is great about being flexible and working around my kids. Yet, it still takes hours of my time every week and at times it was more than a bit stressful.
When The Cowboy and I spoke he asked me what my plans were for PrairieWifeInHeels.com
I shrugged and made a noncommittal harrumph.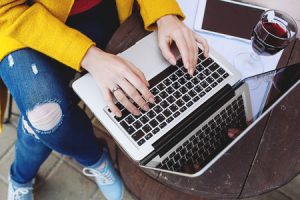 Those of you that have been with us for the last 4 (almost 5) years have seen us grow. Our mission of supporting women has turned into so much more than blog posts about life on the Wyoming Prairie…we have interviews with celebrities and inspirational women from across the globe, raw and real posts about parenting and health issues, we've begun to create more video content and have fashion and beauty posts for the everyday woman. Recently we've been able to offer thousands of dollars in giveaways! Admittedly, you've also seen me struggle with finding my balance. It's been hard to keep up with 5 kids and a husband as well as my job AND keep on creating the content you've come to expect.
But, you also know this is a labor of love, and I've received SO much more than I've given.
This leads me back to The Cowboy's question.
He's seen firsthand the work that I put into the blog. As it's grown beyond anything I imagined, he's quietly stood next to me, holding my hand and encouraging me to think bigger. He wasn't surprised at all when I began to make regular appearances on our local TV news station, and every time I kissed him goodbye in the dark hours of the morning he'd say; "Remember the little people that supported you along the way."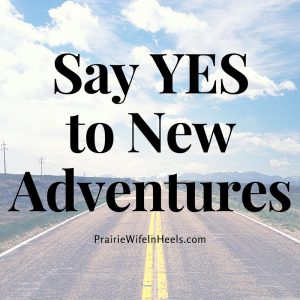 So, I took a deep breath and said something that I have never spoken out loud before. Something that I've kept tight and close inside.
I want to make the blog bigger. I want to get our message of living a life of grit and grace out there to more people. I want to make more than guilt-free fun spending money.
It felt egotistical, it felt scary, and it felt super exciting to say it out loud. To acknowledge that PrairieWifeInHeels.com is turning into something more than a hobby and that it can really be something…maybe (she whispers)…it's frightening for me…
I made the choice to quit my radio show job, and instead of focusing that time on energy on someone else, I made the decision to focus it on the blog.
Pardon my French, but holy sh!t is this terrifying.
When the blog was just a hobby it was easy (most of the time) to not get to worked up about the ups and downs. Slow weeks with no new social media likes were no big deal, and I could shrug off posts that weren't really well received. Now that I am making this commitment the pressure is on, and I suddenly feel like I have a lot more skin in the game.
At almost the exact same time I made this choice I received a message that a group from a local media company wanted to meet with me. I was excited, I was nervous and I had no clue what they wanted…but I knew I was ready.
I channeled my inner businesswoman (and if I say so myself I dressed the part pretty well) and went into that meeting with the goal of blowing them out of the water with everything I could do if they'd only give me a chance.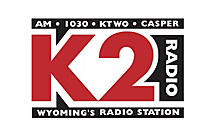 I'm thrilled to say that the result of the meeting is a weekly segment on K2 Radio's Morning Show with Susan Burk!
I can barely contain my excitement at this opportunity!
Of course, I'm also extremely nervous. I really don't want to let them down…They're taking a big risk and I have all my fingers and toes crossed that this is going to be amazing for everyone involved, especially their listeners.
So here we are, barely into March, and I'm taking a deep breath, taking a chance, and going on an adventure!
I'll be dragging you all along with me, and I can't wait to see where we go 😉
You can tune in and listen to my first segment this Friday 9:15 am MST on AM1030 and hopefully you'll want to come back at the same time every Friday afterward to hear more.
If you're not local, you can stream us live from the K2 Radio Website or download the K2 App on your phone!
Here is a video of our second radio segment…you can listen OR watch!
Before you go, I'd love if you'd take a moment to let me know in the comments what you'd like to hear us talk about on the radio. I'm always looking for suggestions and fresh ideas!
Categories: Life As It Happens, Prairie Life
Tags: , K2 Morning Radio, K2 Radio, life, new adventures, support, take risks, taking chances, Wyoming