Is It Fake?
Posted February 7, 2018 by Prairie Wife - 15 comments
I let you guys know last month that I'm going back to school. I didn't give many details about the classes…but I have to tell you this first one is causing a bit of a stir.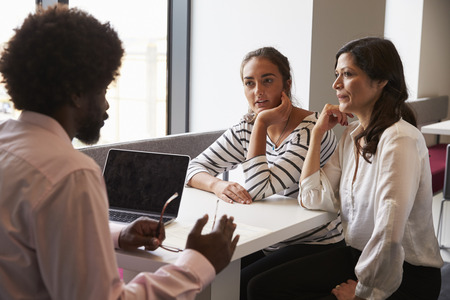 It's called "Engaging Parents to Increase Student Achievement" and I picked it for a few reasons. I thought as a parent it would be good for me to take a look at this so I could then apply it to how I work with my kids' teachers. Also, I whole heartedly admit that as a teacher, this is one of the trickier parts of the job. I can teach just about any kid how to read, but telling a parent their child has behavior issues…that's rough.
The class is taking way longer to do than I thought, yet I've been learning more than a few things that apply to my every day life.
In one of the lessons I was introduced to Brene Brown with this video. I was captivated, intrigued, guilt ridden, and left wondering how have I not heard of this woman? This video is all about trust, how you get it, how you keep it, how you break, and IF you can ever get it back. Holy cow did it make me think! I thought of all the times I had inadvertently broken the trust of parents in the past when I was a teacher, family members, friends…it was a bit of a guilt spiral for a while after I saw this.
I felt like I needed to follow steps 8 and 9 of AA and make a list of all persons I had harmed, and became willing to make amends to them all, and make direct amends to such people wherever possible, except when to do so would injure them or others. (yes those are the actual steps)
I calmed down after a bit, realizing that my intentions were usually well meant, and made a better commitment to be reliable. I am the worst at making big plans, verbally agreeing to follow through and having EVERY INTENTION of doing what I said and then finding myself simply unable to do it in the planned time frame. This lead to my post about "It's OK to say no to good things"
Then this last week it was a video on crucial conversations. It's really worth the time to watch it or listen to it as you're doing dishes or driving…
But the gist of it is, that crucial conversations and how you handle them will determine your happiness. A crucial conversation is that conversation that you know you need to have but you really REALLY REALLY don't want to have because you know there could be some huge repercussions. It could be telling your boss they are a poor leader, asking your spouse to step up to the plate and be more present, or letting a friend know they hurt you.
At one point he talked about a survey they did where they asked everyone if they could have a consequence free crucial conversation (so nothing bad would happen as a result of the talk)…who would they have it with and what would they say.
Think about that guys. If you could have a consequence free conversation…who would YOU talk to? What would you say?
He explained that even if you aren't having that conversation and saying how you really feel, you're still showing them how you feel with actions, subliminal messages etc.
Another huge pause here for personal reflection and thought…
A lot of times I admit that I call up a bestie and vent and blow off steam, with no intention of actually trying to solve the problem…if anyone heard these rages they'd think I'm the worst person ever! Thank goodness my friends know that it's just me over reacting and working through things. 9 times out of 10 the problem is resolved on it's own and it's not even really a crucial moment (what me dramatic, never)!
To make it worse I've had about a half dozen opportunities for crucial conversations in the last month. I know I've handled some of them well, some of them terribly, and frankly side stepped and avoided at least one.
Twice for two different Cowkids, I had to ask their teachers for help because I could see my child was struggling.
I talked to a family member I haven't communicated with in over a year.
I reached out to someone that I don't normally chat with because I saw they were in pain.
I went public with the news that we are pulling our children out of the private school they've been attending for almost a decade.
I've had several friends come to me and share heartfelt information about deep personal struggles.
The Cowboy and I had to have an honest talk about finances.
Here is where I am…and where I'm stuck….and where I'd love to hear your input.
Those crucial conversations that I avoid. Those relationships where I choose to breathe and forgive, to get over myself and continue to treat them with the same smiley attitude as always…is that being fake or is it rising above and picking your battles? I am continuing on my journey to be "enough" and as I do so I am seeing more and more how damn important it is to me to have everyone like me. I just deleted a whole paragraph about that topic…it's going to need it's own blog post….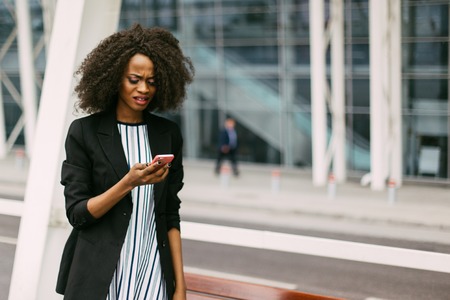 Last year I was torn apart online, called every name in the book and had the blog and my moral character and parenting ability ripped apart on social media. I was utterly and completely blind sided, didn't see it coming at all because I had no idea that what I had done would be offensive in any way to anyone. My friends who came to my defense were torn apart. It still hurts me to think about it. In the moment, I wrote a ragging blog post about it, that was full of some pretty great points and was prepared to take the world by storm. I showed it to The Cowboy before I hit post and he looked at me and said.
"Is this really going to help anyone, will this go along with your mission?"
I looked at him, rolled my eyes and hit delete. Because he was right (yes that hurt to type).
And I've contemplated no less than 10 times editing that same story out of this post…but I decided to include it because…
If I were to see that person, or any of the other people that went along with the bashing on the street today, I wouldn't do anything at all other then smile and keep going.
Is that fake or weak, or simply keeping calm and carrying on?
Is that avoiding a crucial conversation that needs to be had? 
How do you decide if something is REALLY a crucial conversation?!
Obviously I'm still processing all this and mulling it over as I type so help a woman out….what do you think?
Categories: Life As It Happens, Prairie Life
Tags: , crucial conversations, fake, family, friendship, reflection, relationships, support, trust