Phew…Let's Move On…
Posted February 9, 2018 by Prairie Wife - 4 comments
Alright, holy cow has it been a week lol!
Those of you that follow us on Facebook may have caught my Facebook Live where I started crying.
Trust me, it surprised me just as much as you. I was just planning on chatting a bit about my post for the day.
First, let me say thank you. Your comments, private messages and calls were so wonderful.
It's nice to know I'm not alone, and the wisdom that was shared was truly helpful.
What can I say, I guess this whole trying to be a better person thing is harder than I thought. Normally I take a few weeks before I post what I'm working on, and have an ending or lesson to share. Wednesday's post was fresh and raw and I was still processing all of it. If you read the post you know it has been a rough couple of weeks (and I didn't even post everything lol) and I guess I just needed to let out a bit of emotion.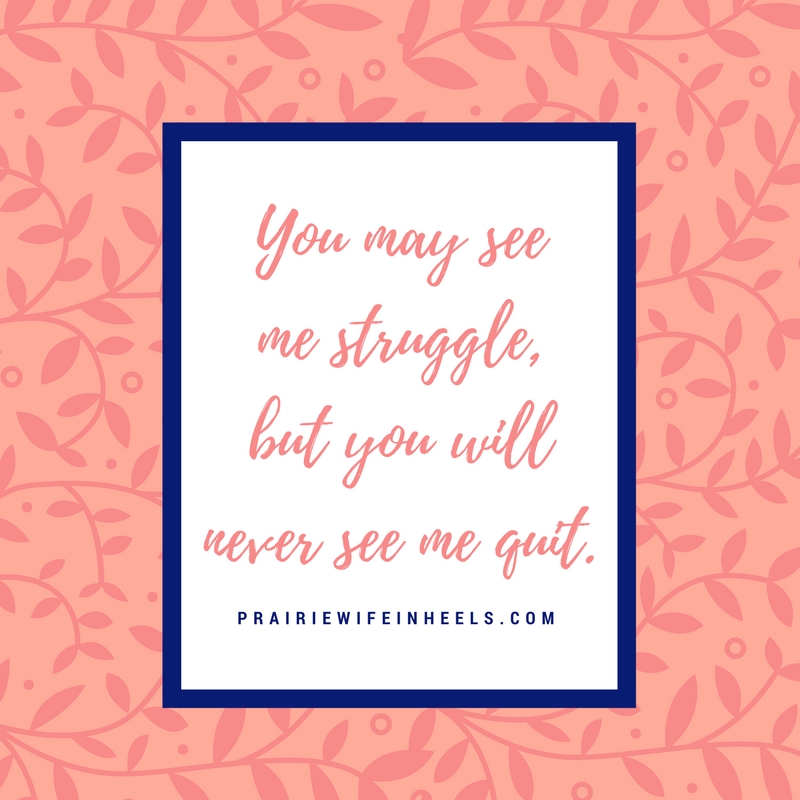 After a nice cry and a reminder that I don't need to worry about pleasing others, because God knows what is in my heart, I was ready to get back on track…
Then one of my kids got sick. With this flu stuff going on my mom anxiety went into overdrive, and it's of course the Cowkid that has already taken a ride on a helicopter (flight for life) once.
I'll be hitting the road today to go hang out with a friend in need, and while I can't wait for this time together, and I am so thankful that we can be there to "circle the wagons" it's brought up some of my own baggage.
Finally, I'm launching a new concept on the blog (stop back on the 14th to check it out) to replace our Prairie Wife of the Week segment. I think it's going to be great but it's a bit stressful lol.
Today I began the day with a firm decision to breathe.
As The Cowboy and I navigated the up and downs of trying to figure out what to do with a sick Cowkid, rather than loosing my cool, I simply took a few deep breaths.
I prepared as much as I can for all the things that need to be done this weekend so that I won't feel overwhelmed when I come back from our mini trip.
I crossed off the necessary things on my todo list, and then asked others to help me with things that I simply couldn't do right now.
And then, I took a few seconds to create a yoga routine from these stress relieving poses, and spent 30 minutes on myself.
I'm off to pack and Febreze my car, and then snuggle my sick boy until I have to leave.
Thanks for your support, your compassion, and laughing along with me as I had my existential crisis moment!
I'm moving on, stronger and hopefully a bit wiser than I was on Monday.
#strongenough
XOXO Prairie Wife
Categories: Life As It Happens, Prairie Life
Tags: , anxiety, breath, compassion, help, life, move on, strong, support, thank you