Soften
Posted November 29, 2017 by Prairie Wife -
I've always been open on this blog about the ups and down of my life. From post partum depression to my preventive mastectomy I've shared it all.
A few months ago I talked about my daily struggle to feel "enough" and how I enlisted the help of GuruJoe.
I've been working with GuruJoe for over three months. From mediation practice, weekly emails, and monthly check ins via FaceTime he's been there gently (OK sometimes not so gently) guiding me as I try and discover how to be "enough".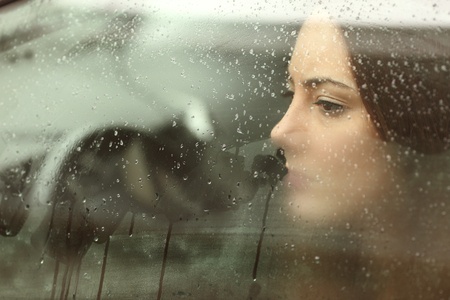 Last month GuruJoe and I discussed the idea that I'm a bit of a hard ass (my words not his).
I know right, me?! Sweet, funny, relaxed calm Prairie Wife…a hard ass?
Insert eye roll emoji and a snort here.
I admit I AM a control freak. Just look at how I have to have my lists, and constantly set goals for myself.
I could claim that as a work from home mom of five, that is also trying to be a good wife and friend I have to be a control freak to keep things moving forward. Really though it's always been who I am. Keep moving forward, slap a smile on and handle it…#strongenough
I can hear GuruJoe saying now "But, who says you have to be all those things all the time? Why are you trying so hard to be a good mom, when God created you already to be the perfect mom for these children? Can't you just do and know it's good enough? Who are you trying to prove yourself to?"
Note: These may or may not be direct quotes from one of our past sessions.
Being me, I drug TallGirlJ (my bestie) into the middle of nowhere on a hike and asked her "Am I hard ass?"
She paused and answered in the affirmative. But, was quick to point out that while I did indeed hold other people to high standards A. It helped them to be better and B. I held myself to the same standards.
I was quiet for a bit and then thanked her. This is why she is among the friends I call family. She has a great ability to be both honest and kind at the same time.
My "assignment" from GuruJoe last month (based on the above hard ass issue) was to soften.
To pick one thing each day to soften towards and email it to him.
He reminded me that I was probably going to fail, and that was OK.
Of course to me that was a challenge, and I planned to show him how amazing I was and not miss a day…spoiler alert I missed several days in a row.
As I reflected on my month of softening I realized that for me, it wasn't so much about the act of softening, but about the thinking about what I needed to soften towards.
From big things like softening to the fact that I had things to do that would allow me to be a better friend or that my Mom CAN indeed offer good advice, to little things like softening to the fact that I had stuff to do but was going to watch TV for two hours instead…
Beginning each day thinking about what I need to soften towards led to a more reflective nature overall. I found that I was more patient with both myself and others. I took time to breathe and think rather than react and I ended the day feeling more "enough" than I had in years.
Trust me when I say that the last month was full of more ups and down than usual. Things I'm not ready to share yet but will eventually (maybe). I found myself being honest with my emotions and crying when normally I would have just slapped a smile on my face and charged forward like the hard ass I am.
And in the end, I learned that softening, instead of making me feel weaker…it made me stronger…and kinder…
Give it try.
Take the next week and every day pick something to soften towards. An emotion, a person, an expectation…anything.
Let me know how it goes.
Categories: Health and Wellness, Life As It Happens, Prairie Life
Tags: , 2020yoga, friendship, life, making changes, soften, support