Our Charlie Brown Christmas Tree
Posted December 1, 2017 by Prairie Wife - 1 comment
The Cowboy loves to get into his truck and drive. Pre Cowkids he would wake me up at an insanely early time every Saturday, and drive for hours to "look at stuff".
It's kinda my least favorite thing ever.
I love Wyoming, the wide open spaces, the majestic mountains, and the abundance of wildlife. But for this "can't sit still lady" hours spent driving around with no purpose…it's not my thing.
I love our yearly tradition of cutting down our own Christmas tree.
The two hour drive up into the mountains and then again back home, not so much.
I admit to being a bit of a Grinch on some of these trips, but I chalk it up to the fact that every single time we've done this for the last 10 years I've been hugely pregnant or nursing. Trying to nurse in the Wyoming mountains on a snow covered rock when it's 10 degrees takes some of the magic of the moment away…
This year was going to be my year. I'm not pregnant or nursing and all the Cowkids are potty trained. This was going to be our year to get the best tree ever and have an amazing time. A few days before Thanksgiving The Cowboy mentioned that we were going to try cutting down a tree in a new area. I immediately voiced my doubts about the wisdoms of this move. After all, we knew exactly where to go for great trees in our regular spot. He verbally patted me on the head and told me how great it was going to be. We usually go the day after Thanksgiving but LittleMissH and I were hit pretty hard with a stomach bug so we went Saturday instead.
Despite the minor intestinal set back I was determined to keep a smile on my face the whole time!
We set out for our new spot (in two cars until we were on the dirt road and could all safely ride in the truck with no seatbelts) and ran into a Wyoming traffic jam. Looks like a great spot for a Christmas Tree….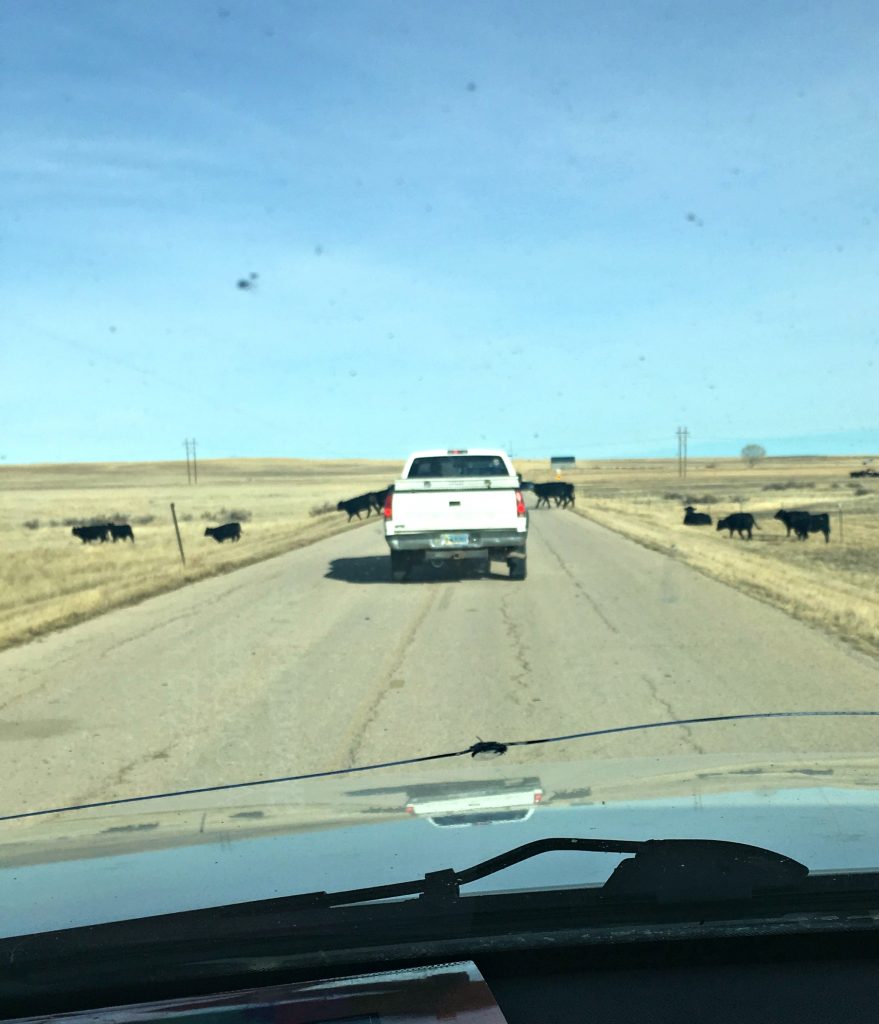 Two hours into the drive we came across these beauties. I was a bit more  optimistic now that we had a bit of greenery added to the landscape.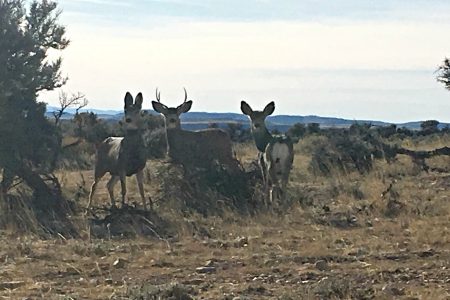 We brought Zip the Wonder Dog along with us, he was SO excited!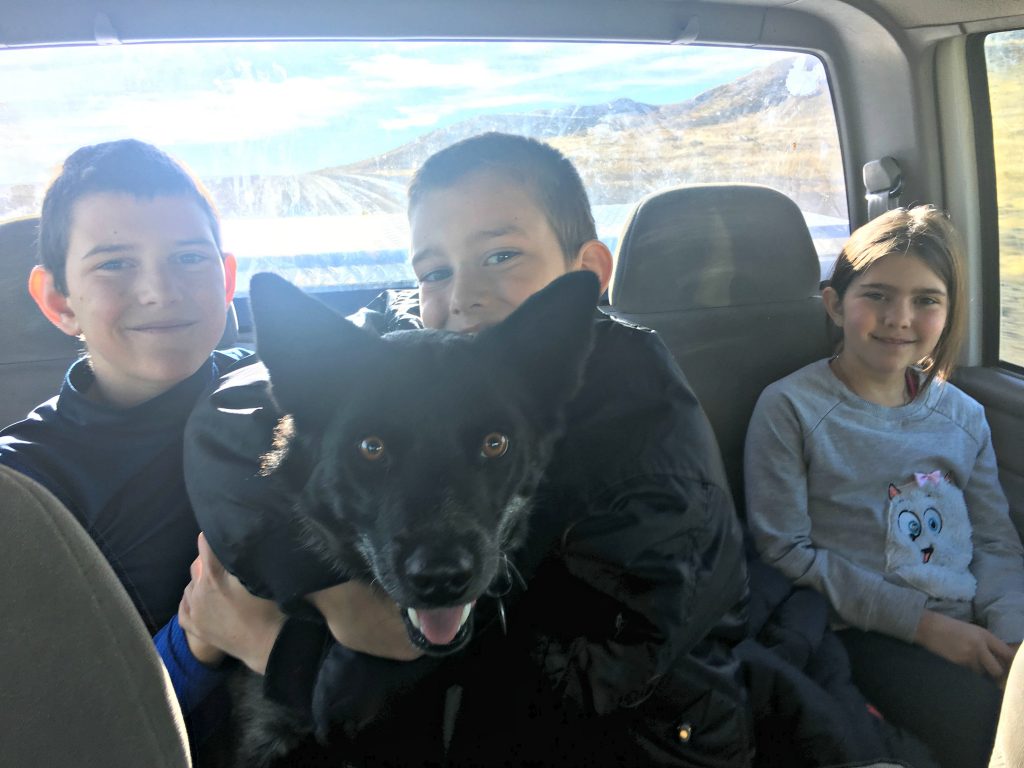 When we finally got to the officially labeled Christmas Tree Area I was a bit concerned about the lack of Trees…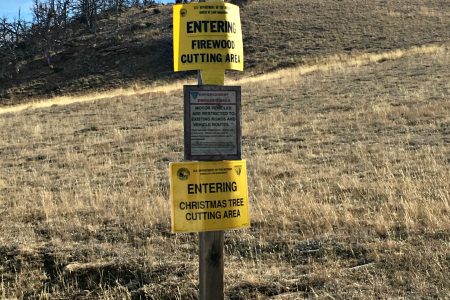 With years of Christmas Tree cutting behind us, we knew it was best to feed the Cowkids before we started our hunt for the perfect tree.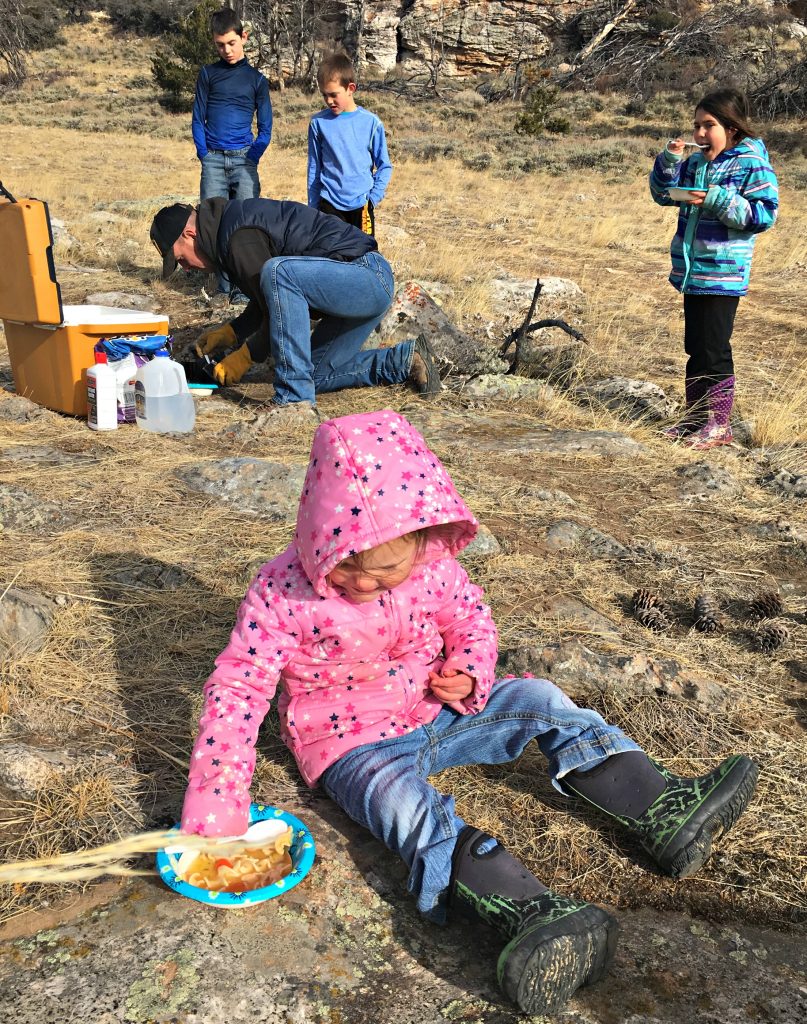 Cowboy C was over the walk pretty quickly. Rather than listen to him fuss I threw him on my back and kept charging forward (with a smile on my face).
After almost an hour of wandering and finding only a few trees that were barely respectable we decided to pick this guy.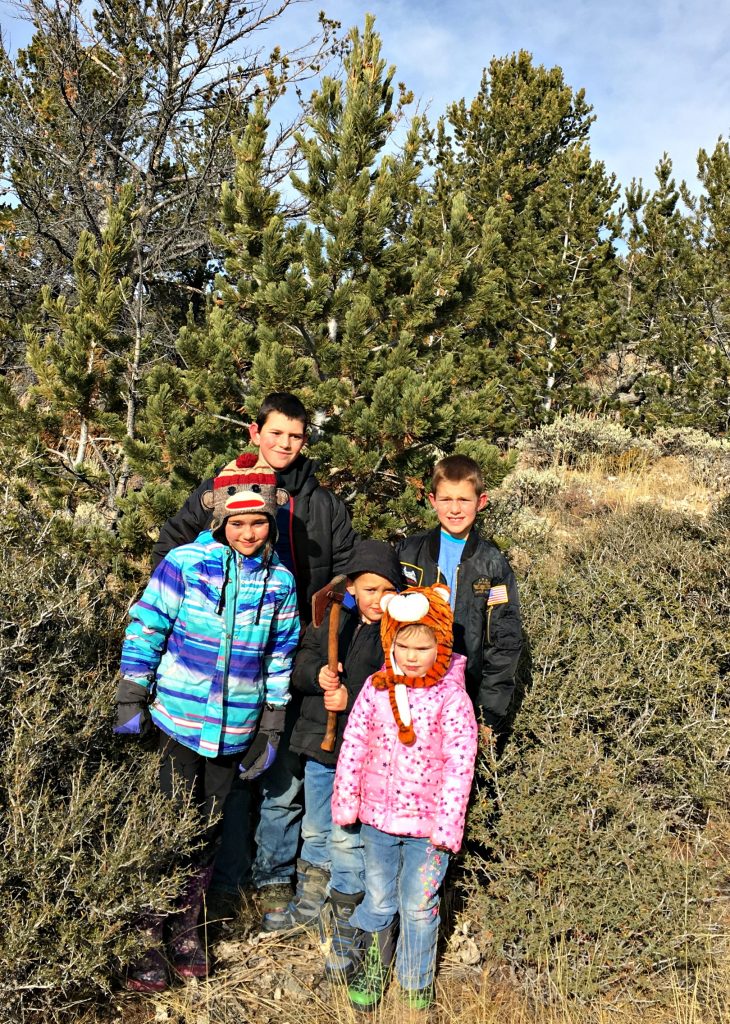 Every Cowkid took a turn swinging the hatchet to cut down the Tree.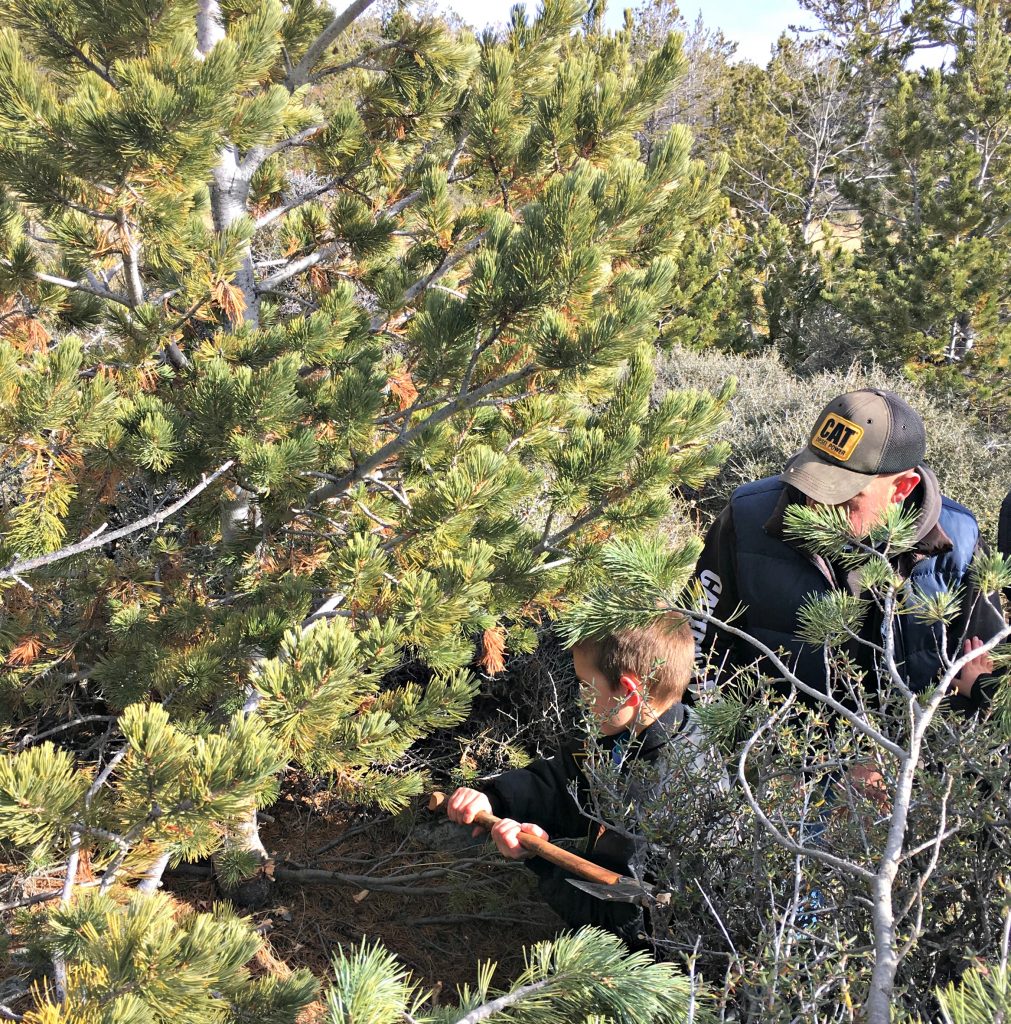 It was pretty hilarious to watch these guys getting the tree to the truck lol!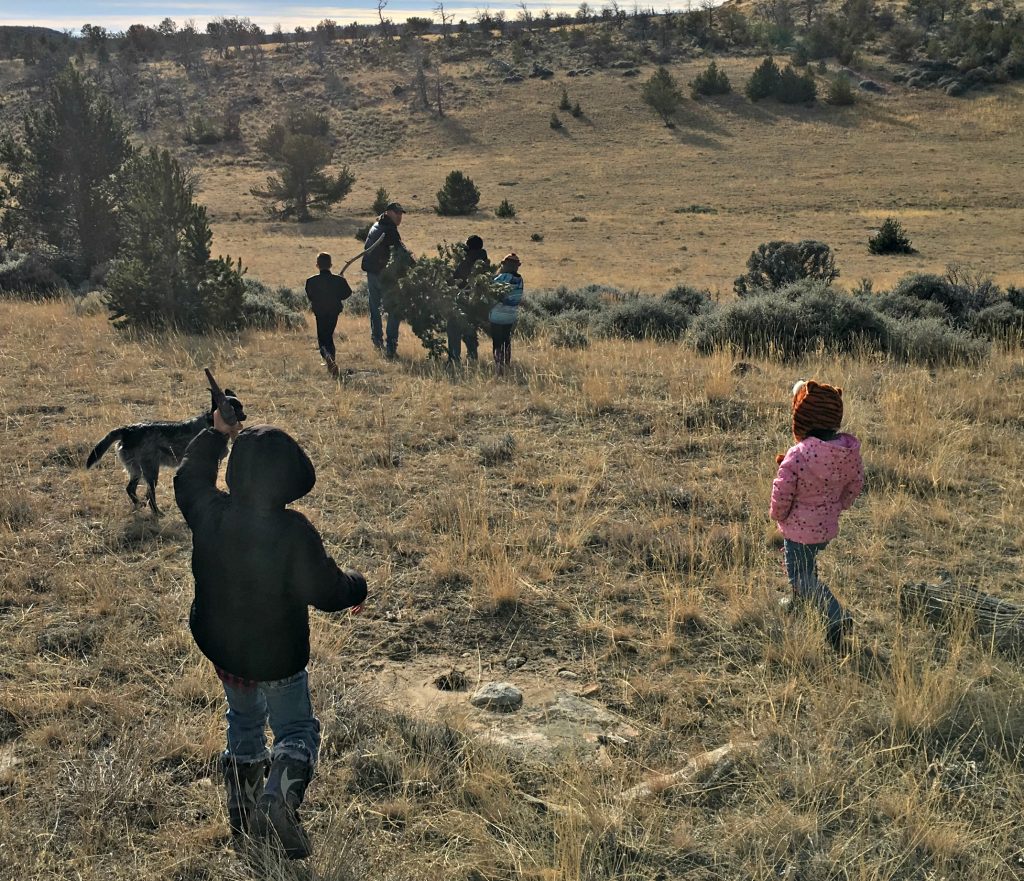 LittleMissH decided she was done with walking on the way back…it's safe to say I got my workout in that day! BTW do you see that I am still smiling?!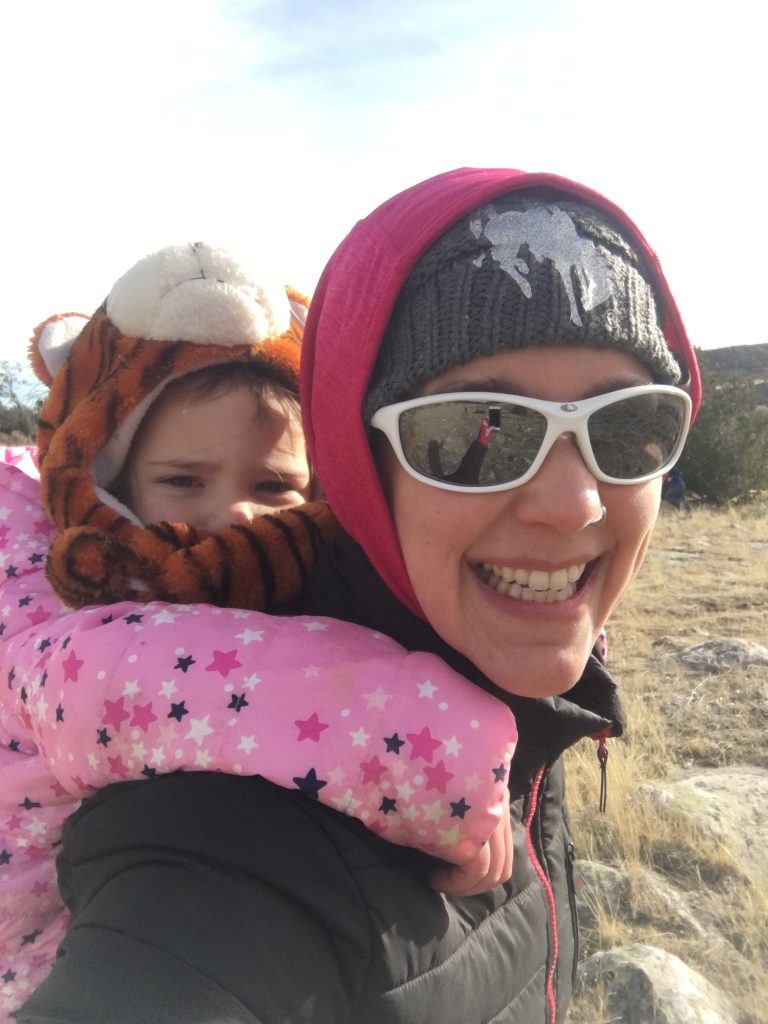 Because it wasn't too chilly and there was no snow, we let the Cowkids enjoy some time playing. Cowgirl G and LittleMissH built a Fairy House. I assured them that as soon as we left a Forest Fairy was sure to come across this and have a cozy place to stay all winter long.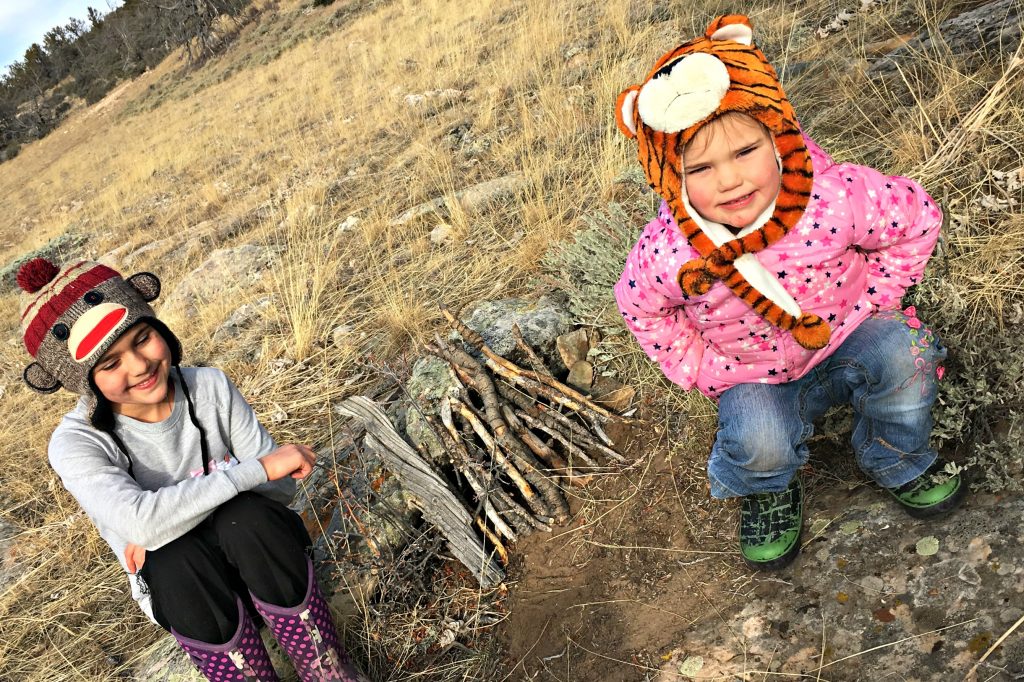 The boys made a huge fort with found wood, they were thrilled that they could all fit in it when they were done!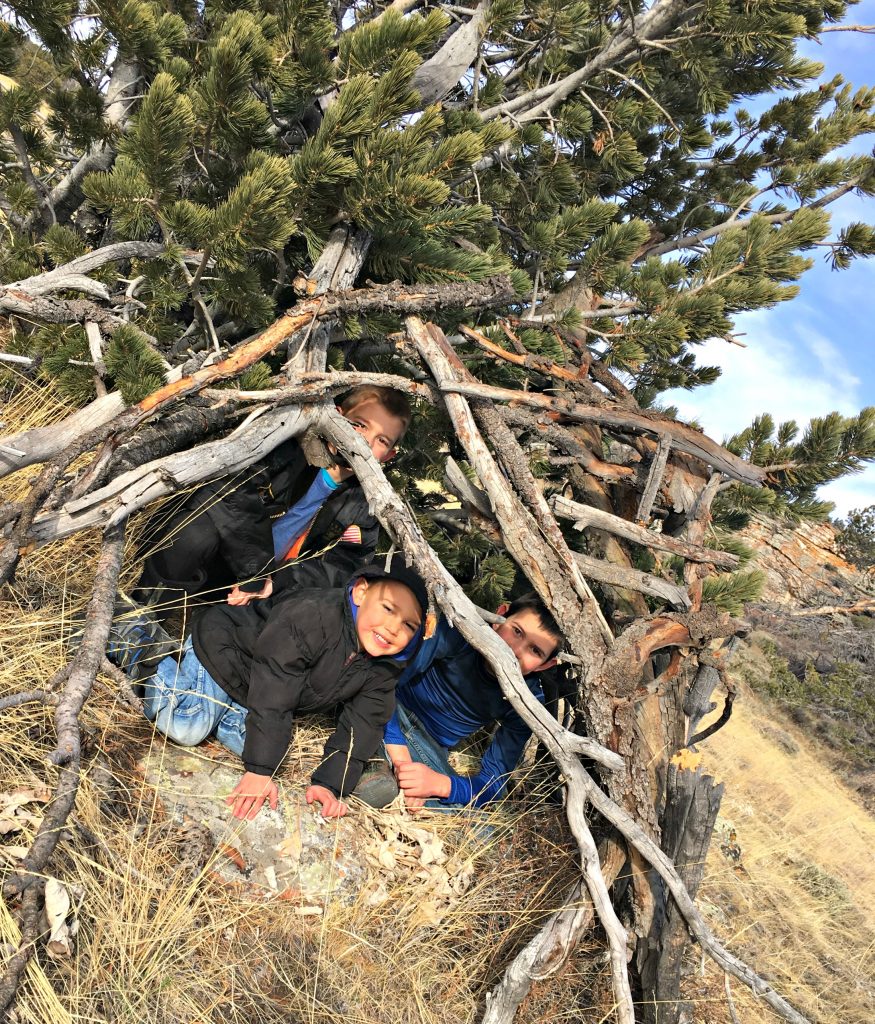 We hit the road for the two and a half hour ride home. Once we were home we got the tree set up and the next day we decorated it. The night was full of laughter, telling the story of Jesus' birth, and excitement over Santa's upcoming visit!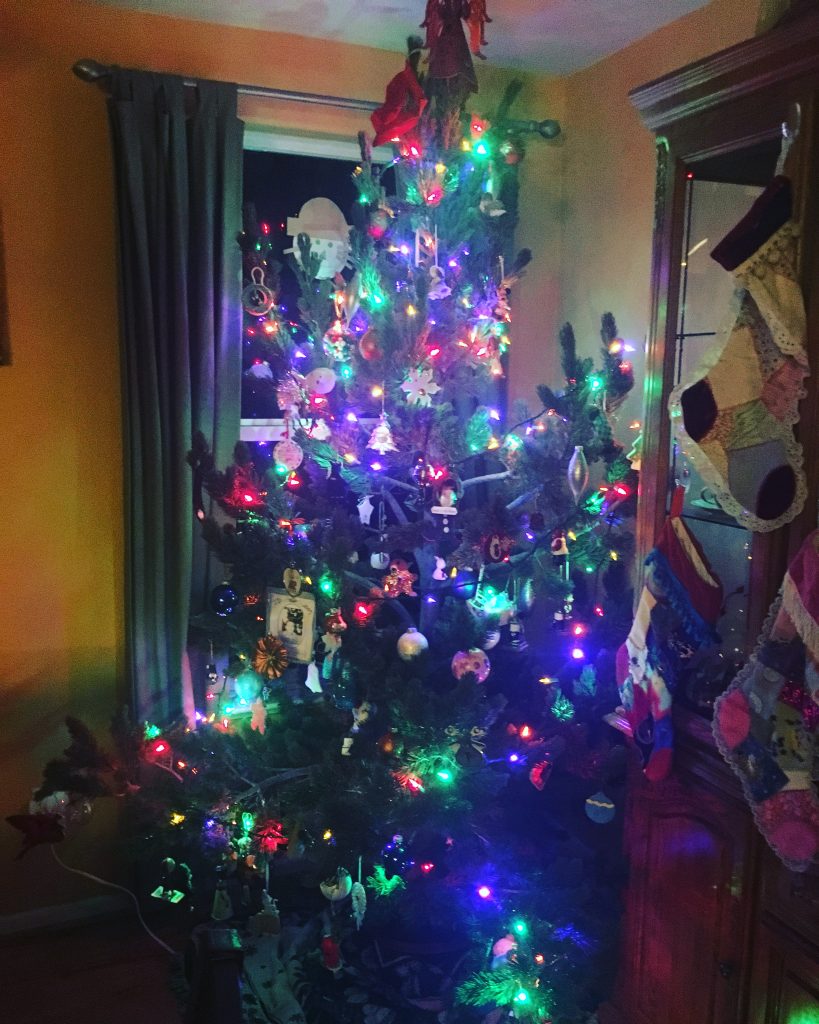 Isn't it funny how some lights, precious ornaments, and joy can turn a scraggly Christmas Tree into a thing of beauty!
Categories: Life As It Happens, Prairie Life
Tags: , Christmas Tree, cutting down christmas tree, family, holidays, tradition, Wyoming