Great Gifts for the Whole Family 2017 #giveaway
Posted December 4, 2017 by Prairie Wife - 24 comments
20 shopping days until Christmas…does this have anyone else feeling a bit nervous?!
With a family of 7 we start planning farther ahead than most so that we can ensure each child gets what they want (within reason). Even with all this panning, I still often find myself needing some new ideas every now and then. Below are a few gifts that have been big hits with our family over the years. Take a look, and if you have some great gift ideas let me know in the comments.
If you want to see me talk about all these items you can watch this video clip from my segment on K2 News!
Make sure you enter to win some great tech gear at the end of the post. We will have TWO winners!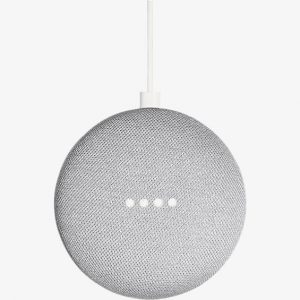 Google Home Mini
I already sang the praises of Google Home in this post, and this Google Home Mini is just as awesome…but in a smaller package! This voice activated command center can fill your home with Christmas Carols, help the kids with homework, tell you the weather, and my fav feature…create your shopping list for you! It sends the list to your Google Home app on your phone (no more leaving the list at home) and when an item is in your cart simply tap it and it's deleted. You can even use Google Home to make phone calls, and if you have the right TV to control your TV with voice commands. Trust me when I say it's the perfect gift for just about everyone on your list. Note: Head to this link and you can get yours for only $29.99 (that's 40% off)!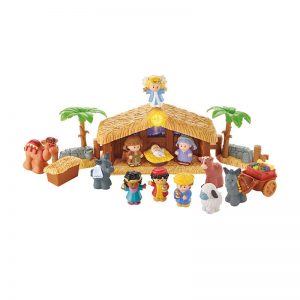 Little People Nativity Scene
This is a great gift for the littlest ones on your list, but it's one even big kids can enjoy. This Fisher Price Nativity scene brings the reason for the season to life for your family. Each year when we pull out this kid friendly nativity scene all the Cowkids spend hours playing with it and reenacting the Christmas Story. We've had ours for almost a decade, so you can rest assured that this is a toy that will last!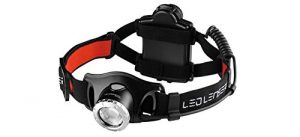 LED Lenser Headlamp
The Cowboy is often the hardest one to shop for on my list! He has declared this LED Lenser Headlamp one of his favorite gifts. It has four light modes and take AAA batteries…that last 30 hours! It's perfect for hunters, and for those of you that have animals it's incredibly helpful when you have to do chores in the dark. It's durable, lightweight AND comes with a 5 year warranty.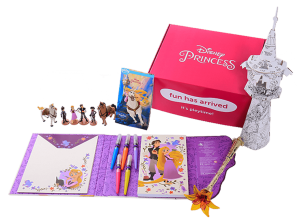 Pley.com Subscription Boxes
You can see CowgirlG's review of her latest Pley.com box here! Pley.com offers subscription boxes for kids. They are filled with great toys and accessories and are delivered right to your door. It's a wonderful gift to send to a family member that lives far away. They now have a Disney Princess Box, Hotwheels, and National Geographic, so you can find the perfect box for all of the kiddos on your list.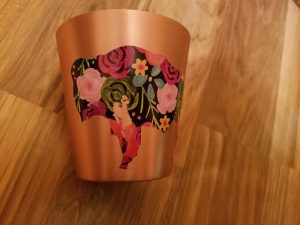 Custom Gear from JilyBeans Things
Custom gear is all the rage right now and I'm in love with the Wyoming themed gifts at JilyBeans Things. Of course, full disclosure the creator is my bestie TallGirlJ 😉 Her hats are cute and cozy! The tumblers make wonderful gifts and she can customize most of the items. Check out her goodies now, and come back to the blog later for a giveaway.

Wemo Wi-Fi Smart Plug
Do you have a partner that's always leaving lights or devices on? Have you rushed back home one time to many to see if you remembered to turn off your flat iron? If your answer is yes the the Wemo Smart Plug is for you. The next generation of plugs is controlled by an app on your phone. Turn it off from anywhere, set it to turn off automatically, or according turn it off and on based on a set schedule. Trust me when I say, this is something you never knew you needed until you have one (and then you'll want a dozen more)!
For our local readers I have a few more recommendations!
Head over to the Floral Rhino for their unique Wyoming gifts.
Mountain Sports has everything you need for winter fun and Surf Wyoming Gear for the whole family.
Windy City Books has an amazing selection of books that will make wonderful gifts for everyone on your list.
Now it's GIVEAWAY time!
The awesome people at Verizon have provided me with a Google Home Mini and WEMO Wi-Fi Smart Plug to give two lucky winners an early Chirstmas gift! One reader will win a Google Home Mini and another will win a WEMO Smart plug! All you have to do is tell me in the comments what you hope to find under the tree this Christmas. You can earn more points towards the giveaway by entering using the Rafflecopter form.
Categories: #GiveAways, Product Reviews, Reviews
Tags: , christmas gifts, gift guide, gifts, gifts for the family, Giveaway, google home mini, holiday, verizon, wemo Wi-Fi Smart plug, wyoming gifts