Some Tech That Will Help Make Your School Year Easier
Posted September 25, 2017 by Prairie Wife - 4 comments
I'm all about finding ways to make my life easier, and I'm the first to admit that I'm a bit of a tech junkie. From Cowboy J's Gizmo Gadget watch to my Bose Wireless headphones, I've found that tech can truly help me to stay connected to my family and make meeting my fitness goals attainable.
We are fully into the school year, and I think we've finally settled into a routine…mostly…
Below are a few tech products that Verizon sent to our family to try out and review. I've been using them for the last month to help keep things running smoothly, and I have a feeling that you'll find them just as helpful as I did!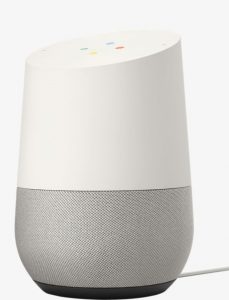 OK, this is seriously so much fun! While I always worry that tech will take away from family time, this has resulted in more quality family time. The best way to describe Google Home is to say it's just like Google on your computer but voice-activated and responsive…and better. You only need to say "Hey, Google" and follow it with a command. Listen to music, including the radio, set multiple timers, find out the weather, and best of all…get answers to your kid's homework problems! If you have the proper devices, you can also use Google Home to turn on and control your TV or connect it to your thermostat and home security system. The options are endless. Even The Cowkids can use it. It's hilarious to hear the littlest ones ask, "What does a whale sound like? Play music from Muana! Hey Google, is my mom the coolest mom ever?" This is a device I never would have thought of having in my house…and now I don't know if I can live without it!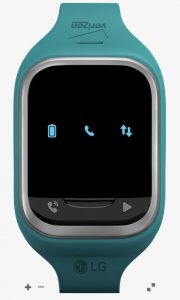 Last year Cowboy J and I shared the Gizmo Gadget watch with you, and since then, dozens of readers have messaged me to thank me! We still have ours and have had no problems with it. When Verizon sent us the GizmoPal 2 to try, I was VERY interested to see how it compared to the Gizmo Gadget. Think of the GizmoPal as the little brother or sister to the Gizmo Gadget. It has secure calling (only people you add to a secure list can be called or call your child), GPS location tracking, and notifications, and you can control all the features from an app on your phone. The Gizmo Pal does not have a touch screen and texting capability, but I was surprised at how this didn't impact its usefulness. Cowgirl G has been wearing this for a month and used it to call and ask questions as she does chores for the neighbors, get in touch with us from friends' houses and ballet, and let us know when she's back at school from an all-day field trip. Add to that the ability to personalize it with adorable screen stickers, and I can confidently say that this is a less expensive but just as a useful version of the Gizmo Gadget and an excellent solution for younger children that aren't ready for a smartphone.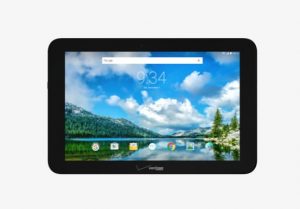 This tablet is on a whole new level. First, the screen is phenomenal…the picture is SO crisp and clear…it's better than our TV! I was sold when I learned it had a battery that could last up to 25 hours. As iPad users, I was a bit nervous to try this tablet, but the buttons and navigation are intuitive! It took me longer than The Cowkids to figure it out (go figure), and even then, it was only a few minutes of fumbling around before I found useful apps and watched videos on YouTube. We use our tablets primarily for school work and the Kindle app, not games and TV, but we had several road trips this last month, and it was wonderful to have this available to help entertain The Cowkids. I even busted The Cowboy with it a few times. He couldn't resist using it to watch videos on YouTube!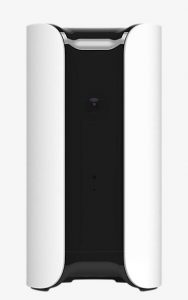 Canary All-In-One Security Camera
This is one of the tech items I was the most nervous to try. I was afraid that it would involve a lot of time to set up, have a ton of wires, and need too much room. Well, I have to admit I was wrong on all counts! The camera needs one cord to plug it into the wall, then you download the app, let everything sync, and you're ready to go. We only had one camera, but you can buy sets of multiple ones if you want. I placed the camera device (it's about the size of a large water glass) right by the front door. You can change the settings for whatever you want, including having it record footage all day long (nanny cam, perhaps). I set it only to alert me of movement while away from home or at night. No need to tell it when you're gone. Simply allow it to access your location through your phone, and it automatically knows. If there is movement within its camera range, it will send you an alert on the phone, including video footage. You can then assess the threat (is it a robber or simply the cat) and either speak through the device (that was fun to use to scare The Cowkids), turn on a loud alarm, or notify the police. Note: This does not do sound, so if you were thinking of using it as a baby monitor, it wouldn't work for that.
Let me know if you have any questions in the comments! Also, remember that all the devices except the watch use WiFi.
Categories: Product Reviews, Reviews
Tags: , canaray all in one security camera, ellipsis 10, gizmopal 2, google home, tech, tech for home, tech for parents, verizon