Can Technology REALLY Help You Become a Better Runner? #Giveaway
Posted July 21, 2017 by Prairie Wife - 8 comments
Can technology REALLY help you to become a better runner?
Long question but, the answer is short…YES!
I have been a runner (I run therefore I am a runner) off and on for 7 years now. It all started with TallGirlJ and a mama boot camp. Once we competed in our first 5k together we were hooked. I've had to stop and start off and on for a multitude of reasons (pregnancy, new babies, and my preventive mastectomy) but I always get back and going when I can.
I made the commitment to myself last year, that when I got through my mastectomy and all the surgeries that followed, I would complete a half marathon race.
I told my husband my goal, because let's face it, with five kids to take care of I needed his commitment too. Running has become the thing I do for me and, while it has been challenging (more about that another day), I'm proud to say I'm closing in on my goal. I'm signed up for The Hole Half Marathon in September and unless something goes really wrong (knock on wood) I should be in good shape to do it in under 2.5 hours (my personal goal)!
Over the last 2 years technology (which to me includes new products specifically developed for runners) has been extremely helpful to me as I've added distance to my runs, and as I've delved deeper into the world of year round training and trail running. Most of these items I learned about from fellow runners and, I thought I'd pass the wisdom on to my readers. Make sure you stop by the end of the post for a giveaway 😉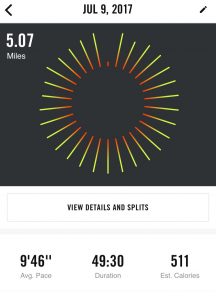 iPod and Nike+RunClub App
I cannot run without my iPod. The music, my Nike+RunClub App and the accountability it offers me 100% keeps me going. I love to listen to fast hip hop music and I have found that the few times I've had to go without my iPod, my time has been sooo much slower that it's ridiculous! The Nike+RunClub app is my fav running app. Not only does it keep track of my runs and tell me as I'm running how far I've gone, it cheers me on and helps me improve my times by showing me my pacing and splits. I usually run the same 5 routes so taking a look at my runs mile by mile helps me to see where I should be pushing it more or, mentally prepare for the tough spots!
Bose SoundSport Pulse Wireless Headphones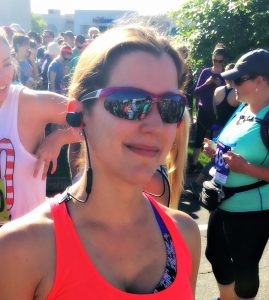 If you had told me a year ago that I would be writing a blog post saying that more than $100 for a pair of headphones is worth it, I would have laughed in your face. Readers, these headphones have changed how I run. Seriously. I received a pair from Verizon to try and I scoffed at them. They looked bulky (and I have tiny ears) and honestly, it's not like having a wire from your arm to your slows you down. But, oops, it does! When I first tried these wireless headphones I was surprised at how light they felt, how they stayed in place even on bouncy trail runs, and how great the sound quality was. When I looked at my time I saw that I had shaved 10 seconds off my average mile time that day. When it happened again on my next run I paid more attention and I realized that with wireless headphones my posture was better and I was using my arms more efficiently on hills. Mind. Blown. When it came time to return the headphones to Verizon I admit that I begged them to let me keep them. I knew The Cowboy would grouch over me spending the money but, there was no way I could go back now that I had seen the light. Thankfully I was allowed to keep them (stay tuned for a Verizon giveaway this Fall) and two months later I still absolutely love them. FYI: they also have the ability to monitor your Heart Rate (how cool is that) for those of you that are into HIT.
THRIVE Move Premium LifeStyle Gel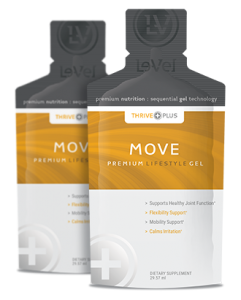 As a running newbie I had no idea that I needed to be hydrating and taking gels once I went over the 3 mile distance. I was running 8 miles with no hydration…until I had a conversation with my chiropractor (who is a distance runner) and he explained that every 3 miles or so I should hydrate and take gels. Not only did my performance improve but, my recovery was SO much better when I followed his advice. These gels (and the Form) are hands down my favorite. The pouches are easy to slip into my water backpack (another tech must) and they are simple to use on the run. Stop by the end of the blog to win a box of your own ($62 value)!
Fitbit Alta and Gizmo Watch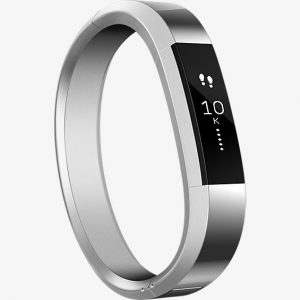 For me these two go together. You can learn more about the FitBit Alta by clicking this link and see our review of the Gizmo Watch here. Now that The Cowkids are getting older I have found that I can slip out for a quick run up and down our dirt road. Knowing that Cowboy J has his Gizmo Watch and can call me at any time allows me to run stress free! With the FitBit Alta on my wrist I can feel the vibration when a call comes in and glance down to see who it is. If it's him I can grab my phone and answer it, if it's anyone else I can simply keep on going!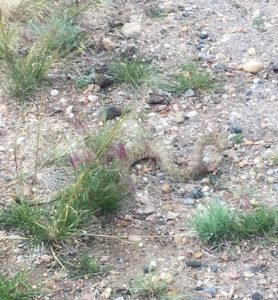 Out here on the Prairie there are Rattlesnakes (this pic is from a month ago on the trails I run). I've seen them many times on the sidewalks as I've run in parks, and now that I run trails my chances of meeting up with one are even higher. For our 13 year wedding anniversary The Cowboy bought me a pistol and snake shot for the purpose of keeping me safe from Rattlesnakes. And, let's be honest, I'm 100% OK with having it on me when I run in town too. I'm a smaller female and I run in areas that aren't heavily populated. While I always have runners mace, it makes me feel even better to have my pistol. This Belly Band Holster fits comfortably on my waist and has room for my phone and pistol. I like that it has a strap that secures my gun but, can be quickly released. I've been running with it for a few weeks now and recently ran with it on for 8 miles in 90 degree weather. It was 100% comfortable the entire time, and I am much happier with it than several other more expensive ones I tried out. Stay tuned for a future giveaway of this awesome product 😉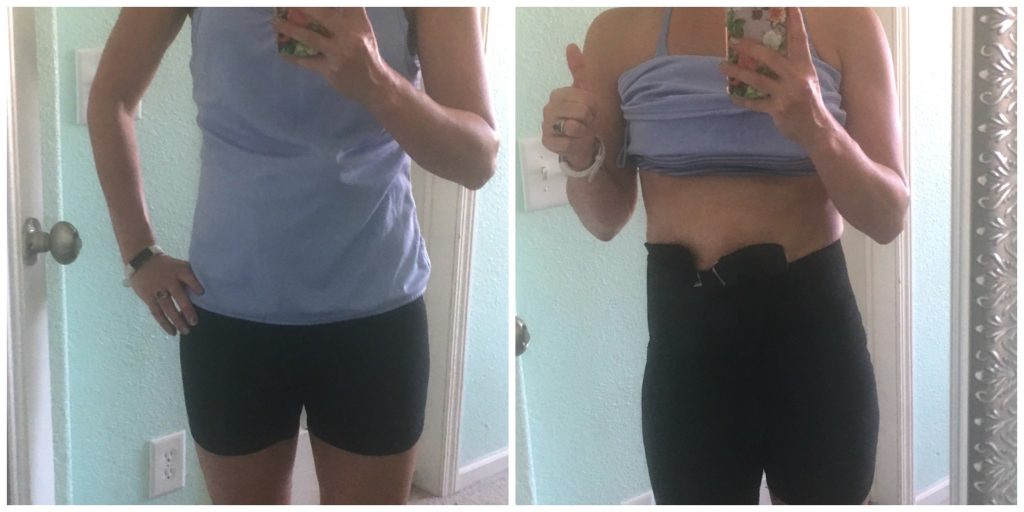 Want to win box of THRIVE Move LifeStyle Gels of your own?
All you HAVE to do is comment below and tell my why you exercise! You can earn more points towards the giveaway by entering below using Rafflecopter!
Categories: #GiveAways, Health and Wellness, This and That
Tags: , belly belt holster, bose wireless headphones, fitbit alta, gizmo watch, ipod, Nike+RunningClub App, running, running tech, technology, THRIVE Move Gel