Show Yourself Some Love with a FitBit Alta #giveaway
Posted February 10, 2017 by Prairie Wife - 57 comments
I've been a FitBit fan for years. Its helped me to loose 70lb of baby weight (that was from two separate Cowkids) and kept me motivated after my surgeries last year to get up and moving!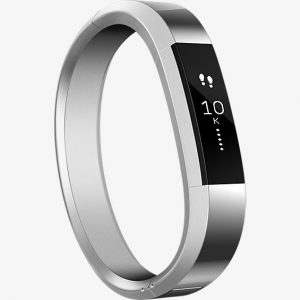 When my FitBit Flex finally died at the end of last year I was debating whether or not to stick with my trusted and true FitBit Flex or try the FitBit Alta. TallGirlJ has the Alta and while I never spent much time with it, I liked that it was a watch and had bands that were more secure than the FitBit Flex. Just when I was about to make my choice, Verizon approached me and asked if I would try out the FitBit Alta and share my thoughts with my readers….
Talk about great timing right?
Not only was I able to test out this amazing new product (and trust me it IS amazing) I was also given the opportunity to GIVE A FITBIT ALTA to one lucky reader.
After all, it IS February…and our regular readers know that means it's time for our "We LOVE Our Readers Month of Giveaways"
Take a few minutes to watch my review below and follow the instructions in the video to enter to WIN!
As you can see the FitBit Alta is SO much more than a fitness tracker. I was definitely impressed with how it links to my smart phone and vibrates with texts (and shows me the actual text) and has caller ID. After our week in Florida I can assure you that it REALLY is waterproof…
I can't wait to read all your comments and to see which lucky reader will win a FitBit Alta of their own.
READERS: Make sure you watch the video and follow the directions, we have some who are simply commenting "this would be great"…this will not qualify you for an entry. Those of you that have answered that way CAN comment again 😉
Remember, you can earn more points by following us on social media!
Categories: #GiveAways, Reviews
Tags: , exercise trackers, fitbit, fitbit alta, fitness, Giveaway, health, product review, verizon, vlog