I Need a Vacation…
Posted February 8, 2017 by Prairie Wife - 1 comment
Some of you may be puzzled by the title of this post…considering that I just got back from a week long family vacation in Florida!
The weather was gorgeous and honestly, our kids couldn't have been better behaved, we had days at the beach, days at the resort, and even a surprise trip to Disney World…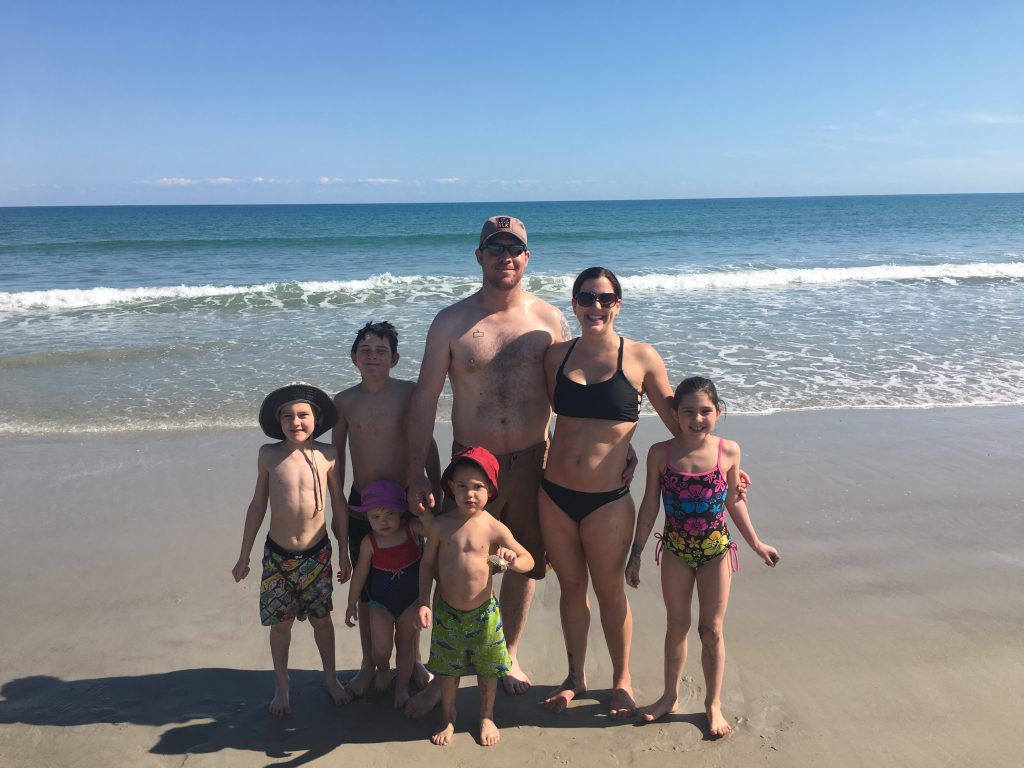 And…I am utterly exhausted!
I need a vacation because of our vacation.
I have to say I feel terrible saying this. I mean can I get anymore "first world problems" than this?! But I'm just being honest…
Running around after five very active Cowkids here at home is draining enough…add to that a condo full of breakable things and 6 plus hours every day spent at the beach or pool and I was constantly on death/injury watch.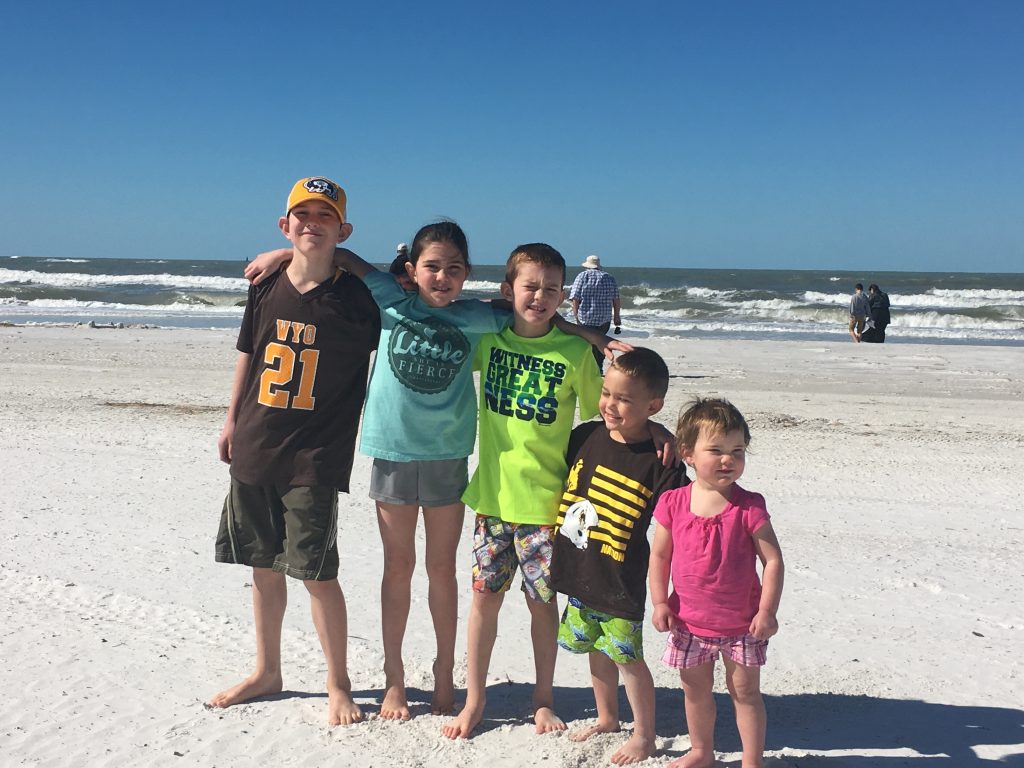 I'm sure that when housekeeping came to clean our rooms after we left, they thought we were crazy. As soon as we arrived I took every single beautiful statue and put them on the highest shelf in the laundry room, and I forgot to put them back when we left.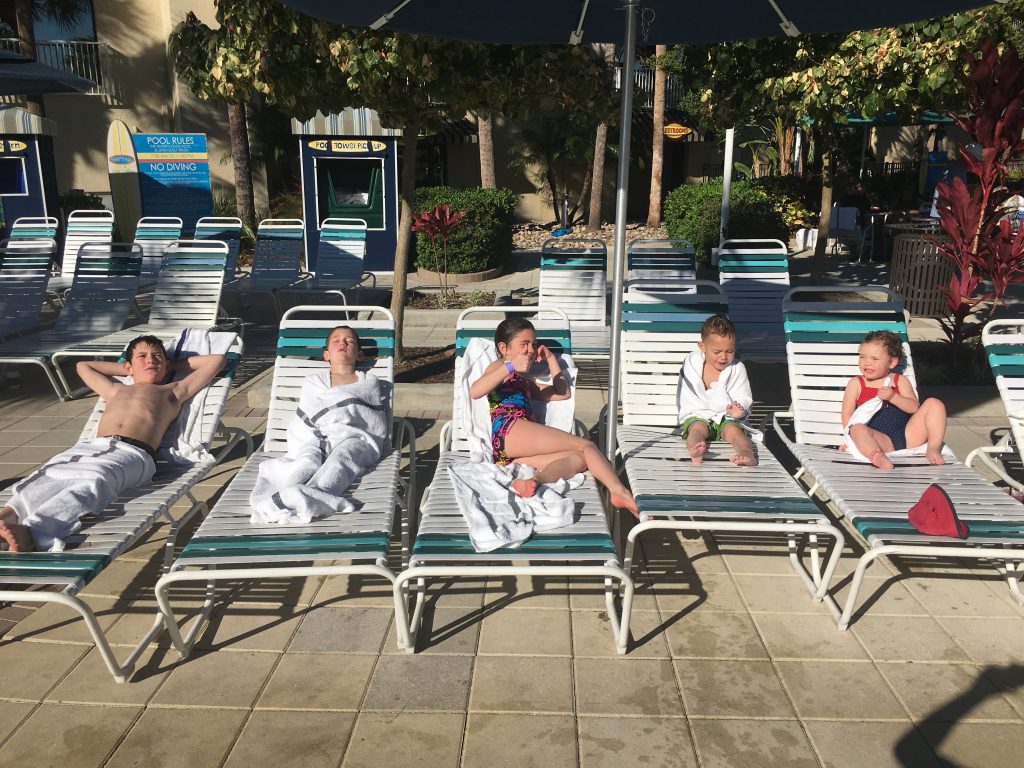 Despite so many hours spent outside I barely have any color. I'm more than a bit paranoid about getting burned (after all I chopped off my boobs to prevent breast cancer it'd be silly not to take care of my skin) so I applied SPF 50 every two hours. I want to add that the Cowkids had the same sunscreen routine, yet they all came back deeply bronzed. I had secret plans to spend a few hours a day dozing in a deck chair. I found I was instead constantly taking Cowkids back and forth to the bathroom, counting heads, making laps of the pool area to make sure everyone was safe, and handling snack and drink duty.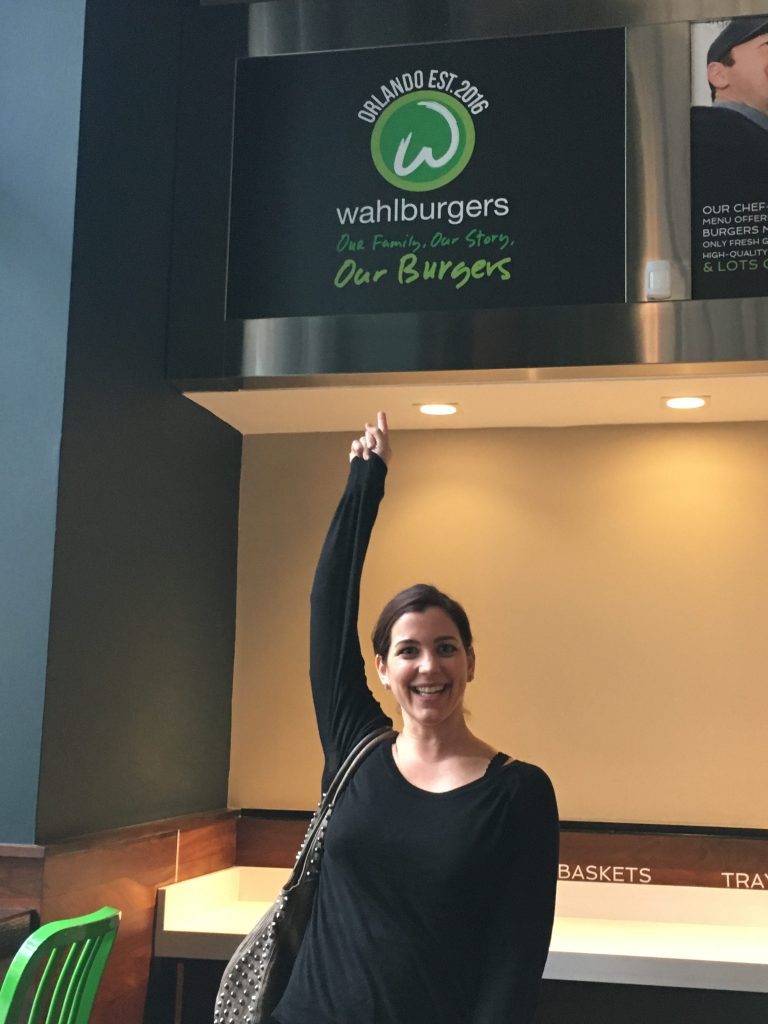 The Cowboy was a HUGE help and made picnic lunches, took the Cowkids for numerous walks to find seashells, and tried to keep them quiet so I could "sleep in" a bit. He even surprised me by helping me check yet another thing off my bucket list, a visit to Whalburgers! I admit to being a hard core Donnie fan back in the NKOTB days 😉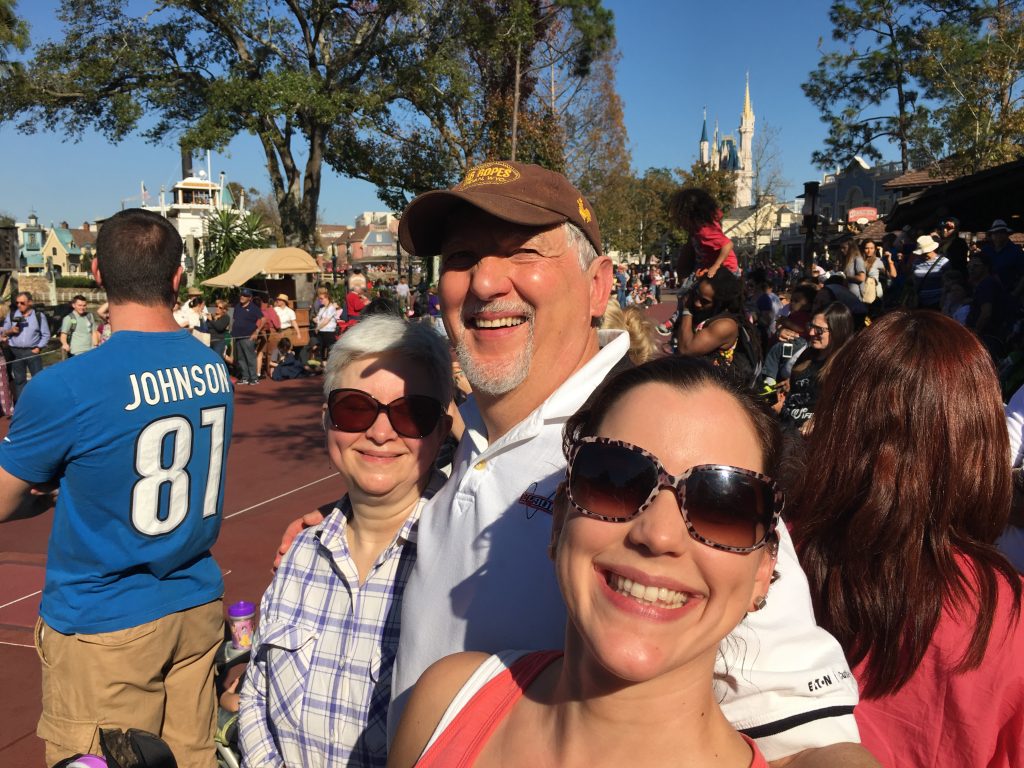 Ma and Pa came for a few days and having them with us made the memories so much sweeter. The Cowkids piled into their bed for morning stories, and Ma and Pa shocked me by riding rides with the Cowkids (I don't ever remember them being fun when I was a kid). It was amazing to see them experience Disney World for the first time with my kids!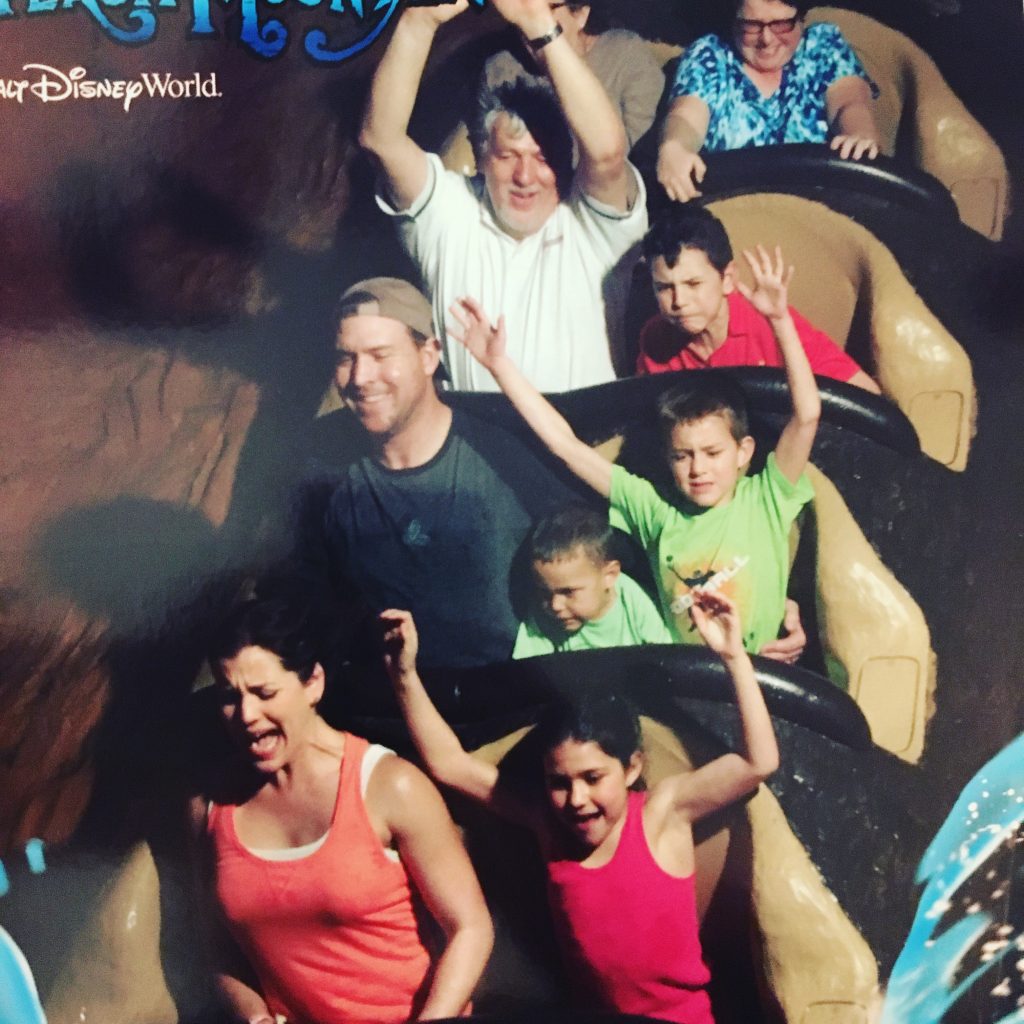 The flight home was uneventful, other than the fact that LittleMissH decided to see if slapping mommy and pinching her would be acceptable (it wasn't) and Cowboy W and I almost loosing our lunch on the landing.
Thankfully we made it home in one piece (though Cowboy W did get motion sick and barf in the car) and after two days of unpacking, laundry, and getting caught up on schoolwork we're back on track…except I'm exhausted…
I need a Vacation…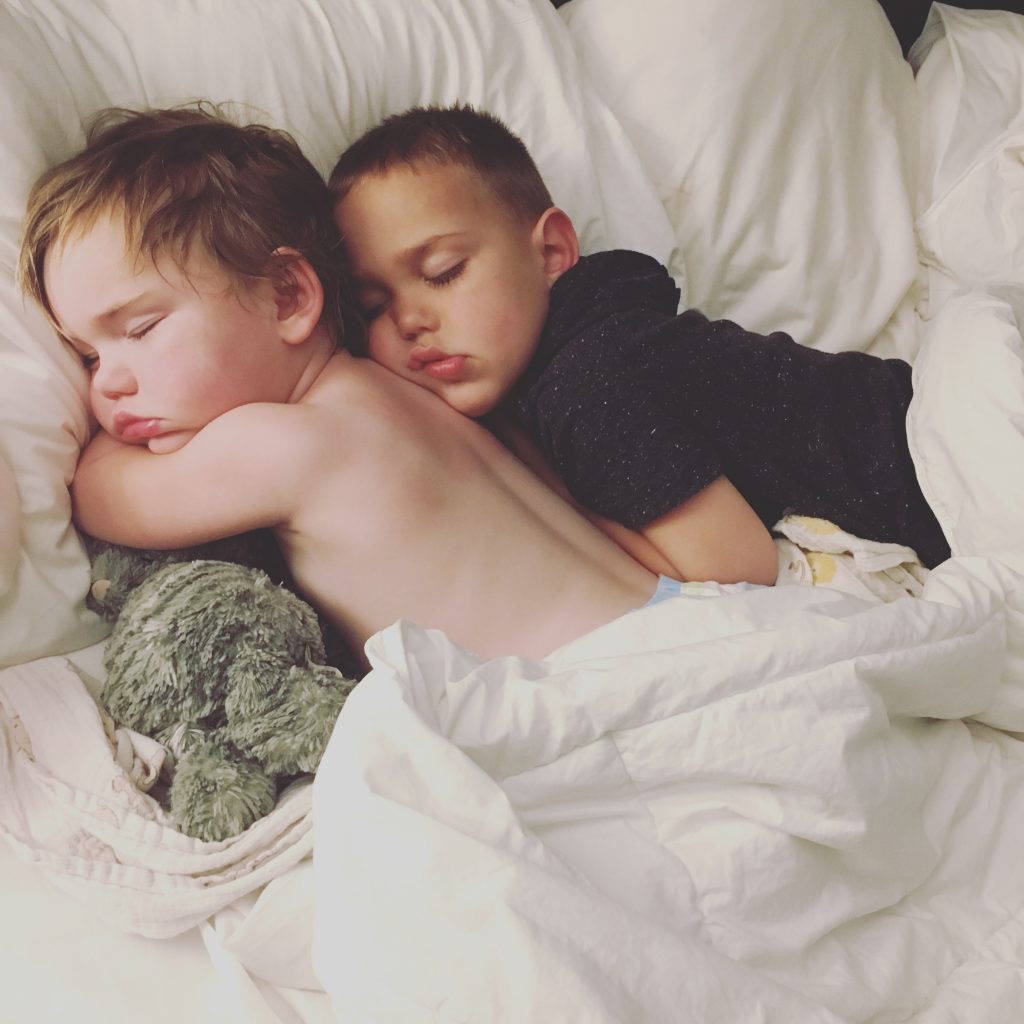 Categories: Life As It Happens, Prairie Life
Tags: , Disney World, family, family vacation, Florida, motherhood, Vacation