Belle by Kim Gravel Girlfriend Jeans #giveaway
Posted February 6, 2017 by Prairie Wife - 40 comments
Two years ago I had the honor of getting to know Kim Gravel when I interviewed her as one of our Prairie Wives of the Week. She was nothing short of amazing, and everything her fans have come to know and love through her TV show Kim of Queens and her appearances on The Steve Harvey show. When I learned she was creating her own clothing line Belle by Kim Gravel and selling it on QVC I was cheering her on from the sidelines. NOTE: You can see her on QVC today at 9-11am EST
When we reconnected and she offered me a chance to try out a pair of her jeans AND give a pair away to a lucky reader I was jumping up and down with excitement.
Our regular readers know that I lovingly refer to myself as a "makeup whore". Rather than stick to one brand, I love to try out new products and have a ton of different brands that I use…and I'm the same way with jeans. I have more jeans that any one woman can really need and I have a variety of brands. From the fab pair I got in my Stitch Fix Box to my go to Miss Me Jeans I wear when I'm acting like a Cowgirl I simply can't turn down a well fitting pair of fab jeans!
Readers I have to tell you, these Belle by Kim Gravel Girlfriend Jeans are amazing!
When I pulled these jeans on, the first thing that impressed me was the feel of the fabric. It is so SO comfy. The stitching and cut of these ankle length jeans looks crisp and professional (especially in this dark indigo wash) but I felt like I was wearing soft sweat pants! I was a bit nervous they would get baggy as the day went on (I wore them to teach Sunday school and puttering around the house) but I am pleased to say they kept their fit perfectly. The higher cut waist hit me in just the right area and meant I didn't need to worry about any gapping as I bent down. This particular style is a slim fit but by no means restricting and the pocket placement…perfect! They are small and placed in a spot that flatters any size and shape bum (and ladies I think we can all agree with a pair of jeans it's all about the bum). Did I mention they come in sizes 2-28?!
I took some time to style my Belle by Kim Gravel Girlfriend jeans a few different ways to show you how great they'd be as an addition to your wardrobe!
Since Kim was gracious enough to offer a free pair to one lucky reader I thought it'd be fun to hear from you which outfit you like the best and why. Take a second to check them out and then let us know in the comments what you think…you can earn more points towards the giveaway by following us on social media.
Cozy and Casual: This look is perfect for the cold Wyoming winters. A warm knit top and booties keep it perfect for chilly weather. The dark wash of the jeans and rolling up the bottom of these helps keep you looking chic and not frumpy.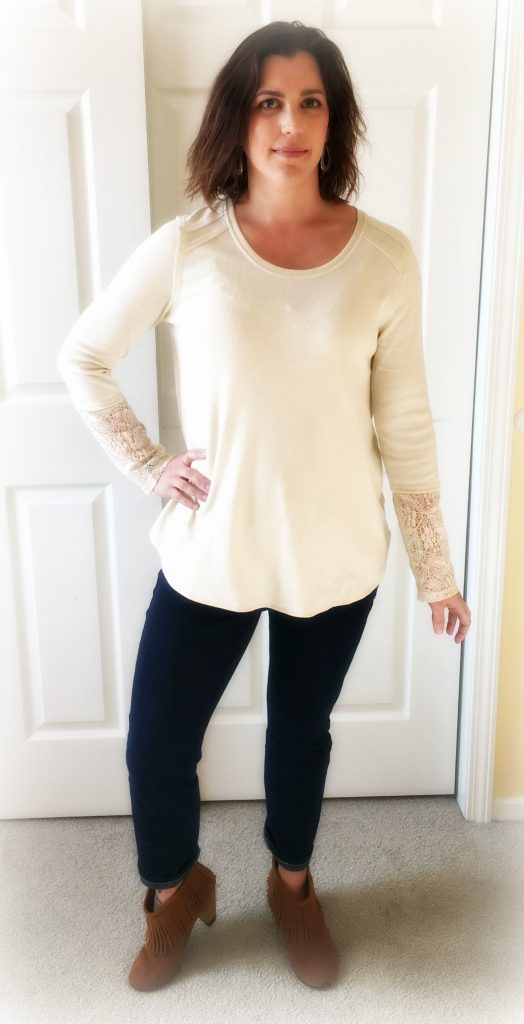 Warmer Weather: Since we just got back from Florida I am aware that not everyone is wearing layers and trying to stay warm! These jeans look perfect with a short sleeve blouse (tuck just a bit into the waist to look a bit more casual) and the ankle length is just right for these strappy platforms.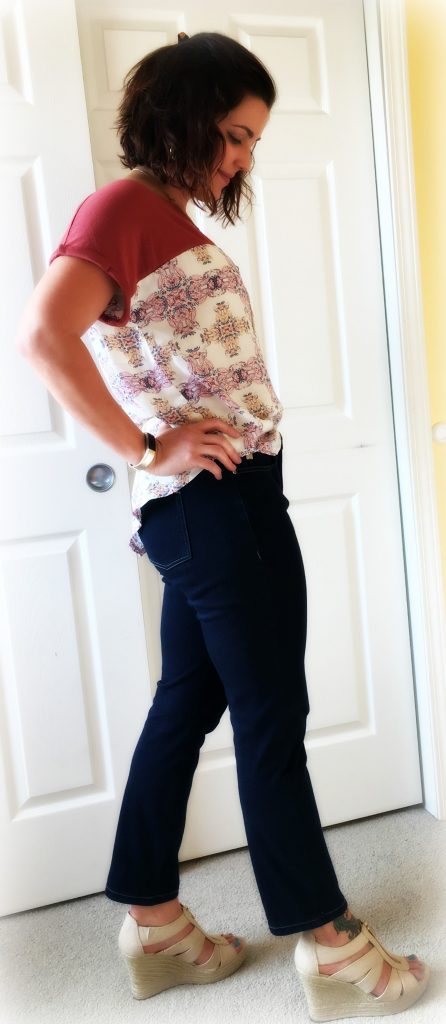 Date Night: I wanted to show you the perfect waist height on these jeans so, I pulled out this sheer top and paired it with a bralette. Add some sexy heels (and I should have put on some red lipstick) and you're ready to hit the town for a hot date 😉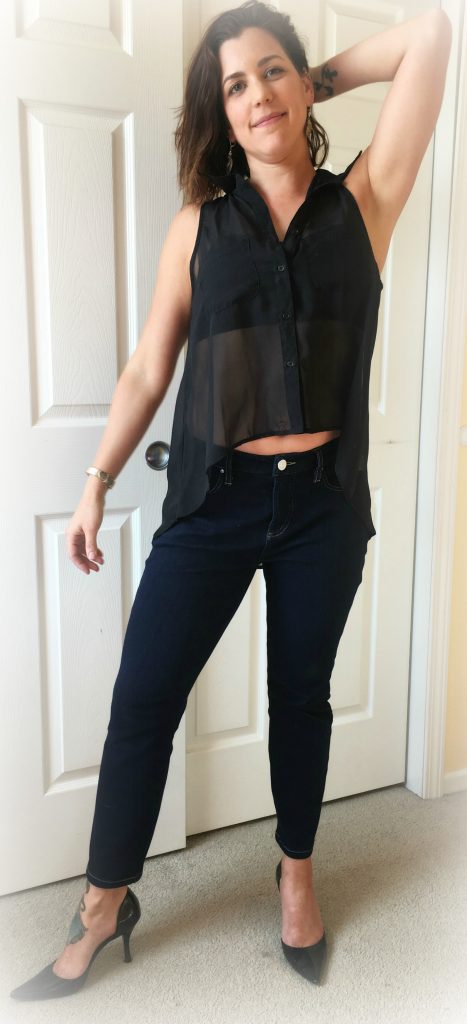 #MomLife: Lets face it, I had to show you at least one pic of how I really dress. These jeans are so comfy I would definitely throw them on for a busy day of running errands and chasing kids. Paired with my favorite Prairie Wife Gear and a fun pair of sneakers I think the shirt says it all!
Giveaway time! All you have to do is tell us in the comments which one of the above looks is your favorite! You can earn more points by following us on social media. Don't forget…it's our "We LOVE our readers Month of Giveaways" not only do we already have an awesome giveaway going on but, we have a ton more coming up so keep stopping by.
Categories: #GiveAways, Fashion, Prairie Wife Style, Product Reviews, Reviews
Tags: , ankel jeans, belle by kim gravel, Fashion, jeans, Kim Gravel, QVC, review, style