The Picket Fence: The Best Spot for Pittsburgh Baby Clothes #giveaway
Posted February 13, 2017 by Prairie Wife - 45 comments
While I do travel quite a bit I have to say I've never been to Pittsburgh. Thankfully, through the power of the internet, I HAVE been able to stop by The Picket Fence: The Best Spot for Pittsburgh Baby Clothes.
In my opinion, it's one of the best spots in the US period for one of a kind boutique baby clothes, but I admit I may be biased! Right off the bat I was drawn to this darling Penguin dress. Not only is it perfect for our 9 months of Wyoming winter but, it is definitely one of those one of a kind pieces that I just love to have in my kiddos' closets! In true boutique style, The Picket Fence also offers darling baby items that are specifically created for the Pittsburgh locals. If you're looking for a special gift for that new baby in your life I would encourage you to visit The Picket Fence, you're sure to find the perfect unique item.
The Picket Fence has clothing for older kids too. I found myself oohing and ahhing over the darling girls dresses! From funky and modern to sweet and simple they have something for every little girl. Their jackets are stylish and functional and the sassy prints on their shirts and leggings made me smile! Just look at this pirate sweatshirt, I know two little Cowboys that would love to have this in their closets!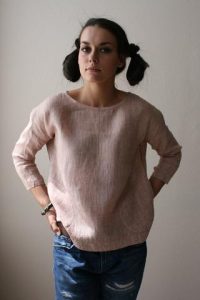 Just in case you're feeling the need for a few new items for yourself, The Picket Fence has boutique clothing for women too! Their dresses, tops, and bracelets give of a chic yet effortless vibe that had me dreaming of a trip back to the French Riviera. This linen drop sleeve top is in one of my favorite colors, and would look amazing with the boyfriend jeans I bought from my first my Stitch Fix box!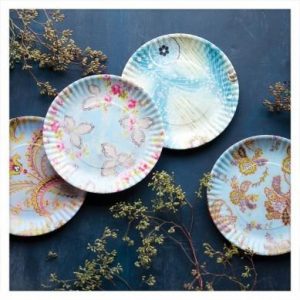 If you still aren't convinced that The Picket Fence is the perfect place to find unique gifts and items for the whole family, take a moment to look at these beautiful plates. The Picket Fence sells singular items for your whole home. Their platters would make a wonderful hostess gift, and I spent more than a few minutes perusing their wide selection of candles, room diffusers, and delicate linens.
As part of our "We LOVE Our Readers Month of Giveaways" We are offering one lucky visitor the chance to win $50 to spend at The Picket Fence!
Stop by their website and then come on back and tell us in the comments what item from The Picket Fence you'd like to purchase with your $50! You can earn more points towards the giveaway by following us on social media.
This post and giveaway is possible through a partnership with Nakturnal.
Categories: #GiveAways, Reviews
Tags: , baby clothes, Boutique, gifts, Giveaway, home goods, kid's clothes, online shopping, pittsburgh baby clothes, shopping, the picket fence, unique gifts, womens clothes