Mama Musings: This Time Is Bittersweet
Posted February 15, 2017 by Prairie Wife - 6 comments
Yesterday at Mom's group one of my friends asked me how I felt about being done having kids.
It wasn't a random question…
LittleMissH turned two yesterday (best Valentine's Day gift ever) and during the meeting I mentioned that this is the first time in a decade that I am not pregnant and/or about to burst with another baby.
It's something I've thought about a lot. I knew that LittleMissH was most likely our last baby even before I made the decision to have a preventive mastectomy. My surgery was just the final item on our "why we should we be done having kids" list. And while yes, after undergoing a mastectomy you can still physically have more children (just not nurse them), I ended up undergoing another procedure before my mastectomy that resulted in my being unable to safely have more children.
So, the result is, that I am done being pregnant, and as far as I know, we are done adding children to our family.
How do I feel about that?
It's a bittersweet time.
One of my friends told me that you must allow yourself some time to grieve. That it's the end of a special and amazing time of your life, and sadness is a natural part of the decision to be done having kids.
Statistically: I am 70% happy to be done having kids, 20% heartbroken at the thought of never being pregnant again, and 10% overwhelmed with guilt.
I'd be lying if I said there weren't some super great things about not having another baby on the way.
I can "easily" be away for hours at a time (even days).
I only have two children that need to be buckled in (and three older kids that can help with that).
This Summer I will not be nursing a sweaty hot baby in 100 degree weather.
I am only a month or so away from having all the Cowkids potty trained.
Almost all the Cowkids can put their laundry away and clean their rooms with little to no help.
I can actually spend a few more dollars on that special clothing item and know that it will fit for more than a few months.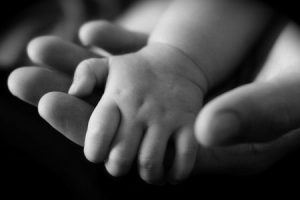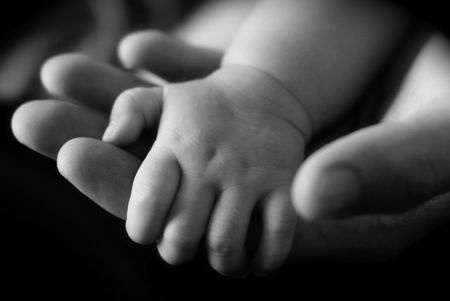 I am heartbroken because I love nothing more than having babies. I adore being pregnant (yes, even with all the not so fun parts), I treasure the joy that a new baby brings to the whole family, and that quiet time in the middle of the night nursing and rocking is precious (though admittedly 6 times up a night is a bit much for even me). I love watching how my husband has grown as a Father with each baby, and I impatiently wait to see what each new Cowkid will add to our family.
I am 10% guilt ridden because in the end, I am more happy about moving forward to the next stage of parenting, than I am sad.
Which I guess means that we have made the right choice for our family.
But even so…local readers…bring me your babies.
I'd be happy to snuggle and hold them so you can nap, shower, go to Target alone or, just sit in your quiet car blankly staring out the window.
Am I the only one that feels that this is a bittersweet time?
Categories: Life As It Happens
Tags: , children, family, family planning, marriage, momlife, motherhood, parenting, support